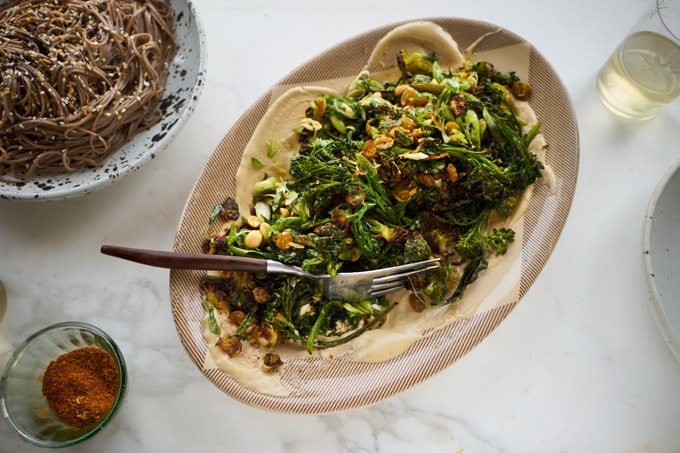 This sheet pan dinner is all about adaptability. Caramelized and deeply-roasted broccoli is my favorite base, but don't limit yourself. Feathery leaves of Brussels sprouts make a great substitute, or(!) tiny cauliflower florets. Even better, do a mix of vegetables (the blend in the photo is mostly broccolini with a few handfuls of shredded brussels sprouts). The creamy, under-dressing is tahini based, but almond butter or sunflower seed butter work nicely as well – all in the spirit of using whatever you have on hand.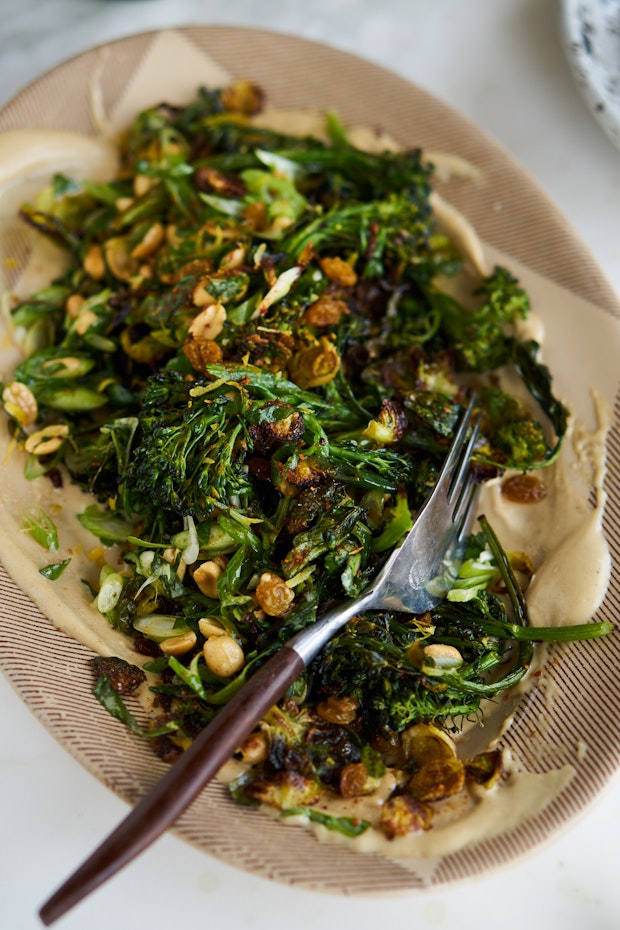 One of the magic elements of this recipe is the pop of sweetness you get from using a bit of roasted dried fruit, don't skip, seriously. I like using golden raisins because they plump up, ooze a bit of sugary juice, and then caramelize where the juice hits the baking sheet. But if sourcing them is a challenge, just go for chopped dried apricots, or chopped dates. It all comes off one sheet pan, plated on a single, family-style platter.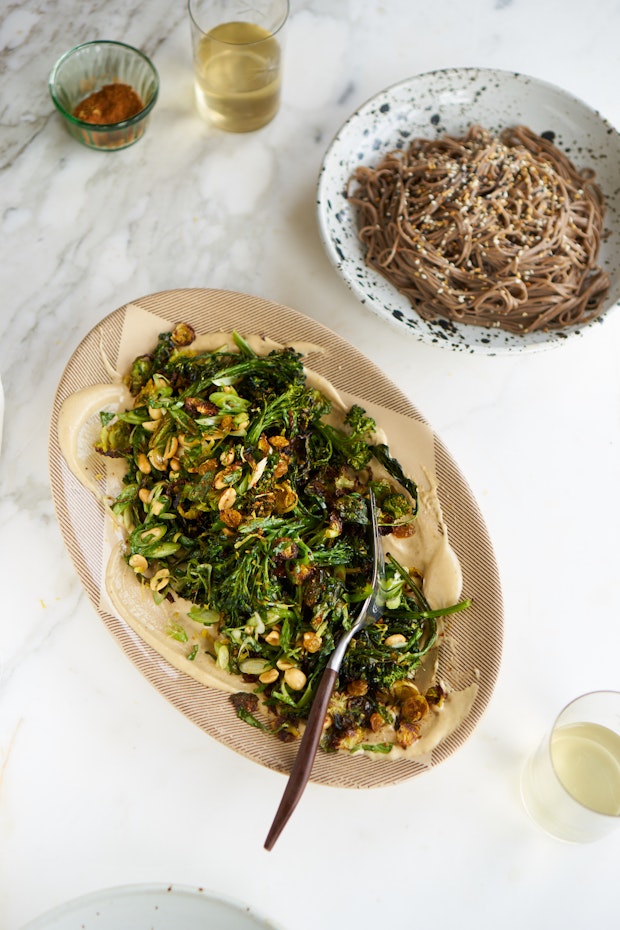 Alison Roman has a brilliant version in her Dining In cookbook using cauliflower florets and dates. That was my starting point months ago, and this is where we ended up. A greened up third cousin of sorts.
You can see (above) I serve the broccoli platter alongside simple soba noodles tossed with a splash of olive oil, seasoned with a pinch of salt, and sprinkled with a mix of seeds. I boil the soba noodles while the vegetables are roasting, and it makes for a nice meal.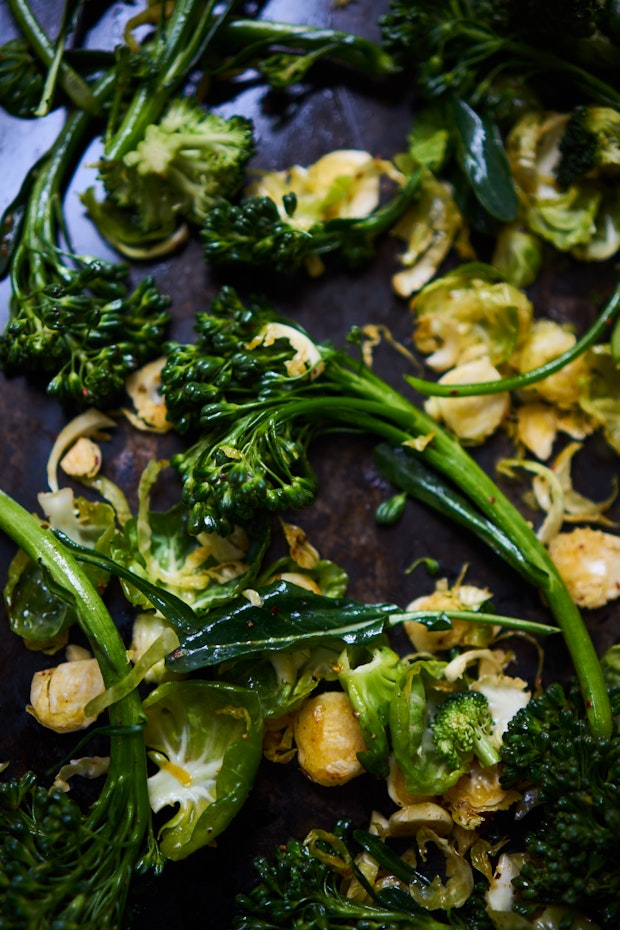 Continue reading Curried Sheet Pan Broccoli with Peanuts and Tahini…
http://ift.tt/2DPVnFA