Classroom Valentine Ideas
Whether you are a working mom, a work-at-home mom, or a stay-at-home mom, we know how busy you are! Valentine's day is so fun but it can be a lot of work too. We want you to be able to relax and enjoy this day showing those around you how much you love them. Classroom valentines are so sweet, but by the time you make that special robot box you don't have much time to think about them. Let us help you, we have rounded up…
Quick and Easy Classroom Valentine Ideas
We've got ya covered! Whether you just want something FAST – All you have to do is click "BUY" and they'll be on your doorstep soon. OR you want a cute little craft to do with your kiddos… we've got the cutest classroom Valentine Ideas for you!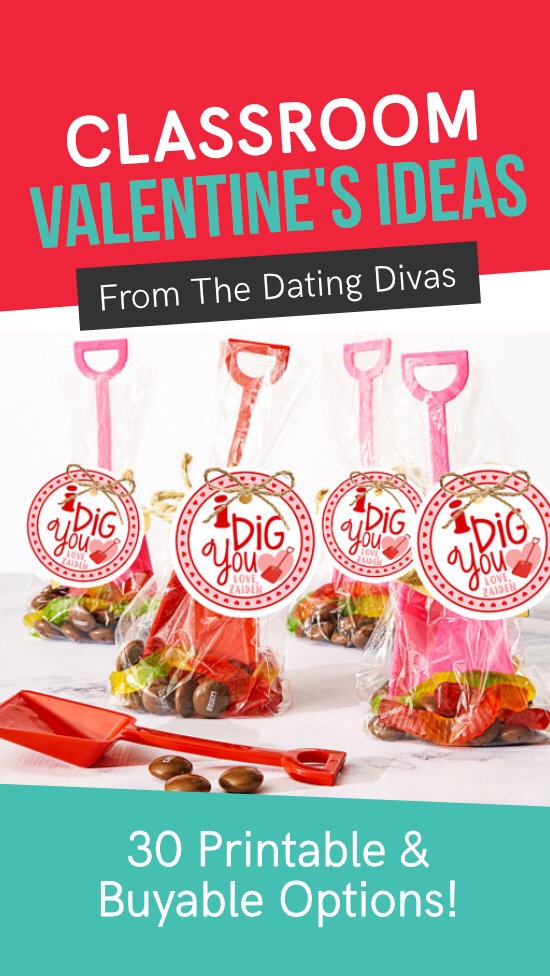 Disclaimer: This post contains affiliate links, learn more about them, click here.
We found valentines where you can just buy them and you're done, SO EASY! And then we also have ones where all you have to do is cut out a darling printable and attach it to a little prize. 
Quick & Easy Classroom Valentine Ideas
First, the buy and done valentines!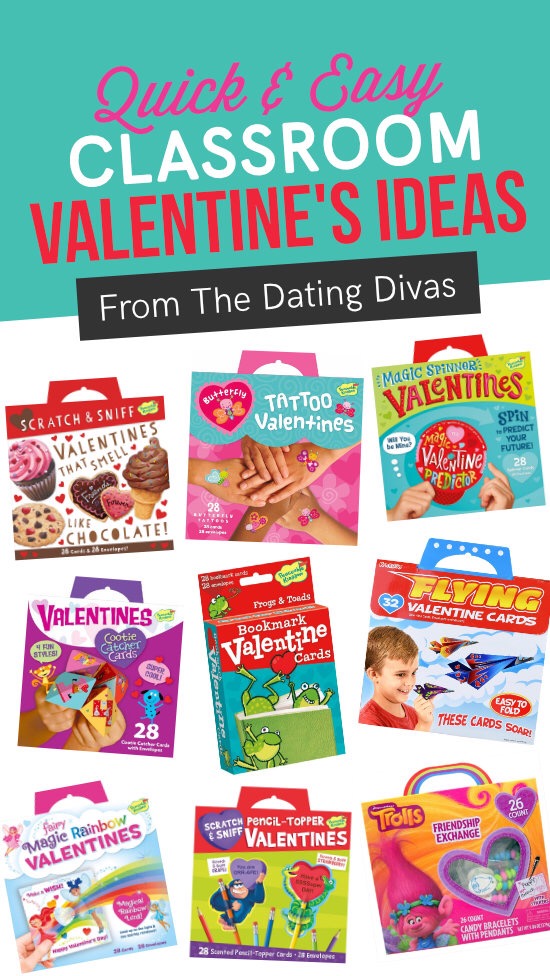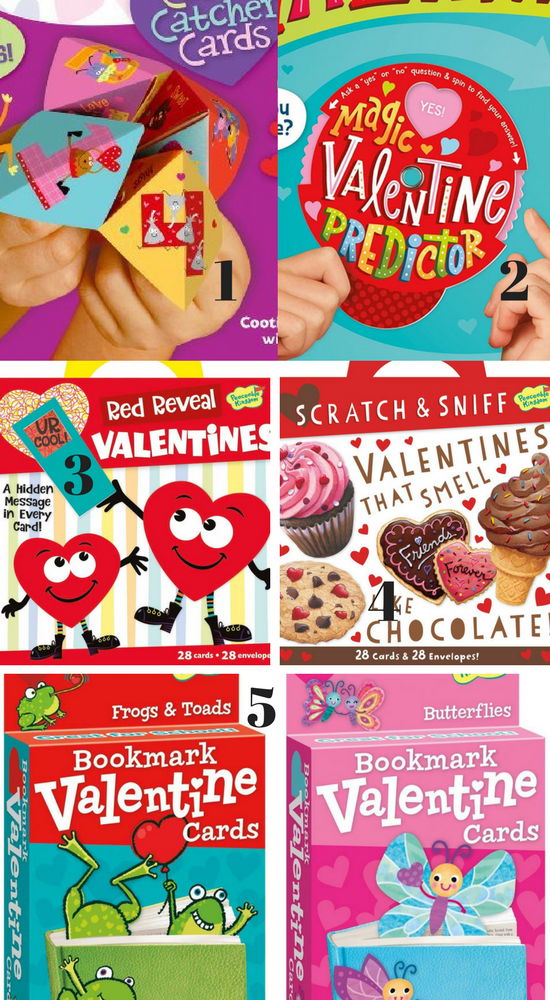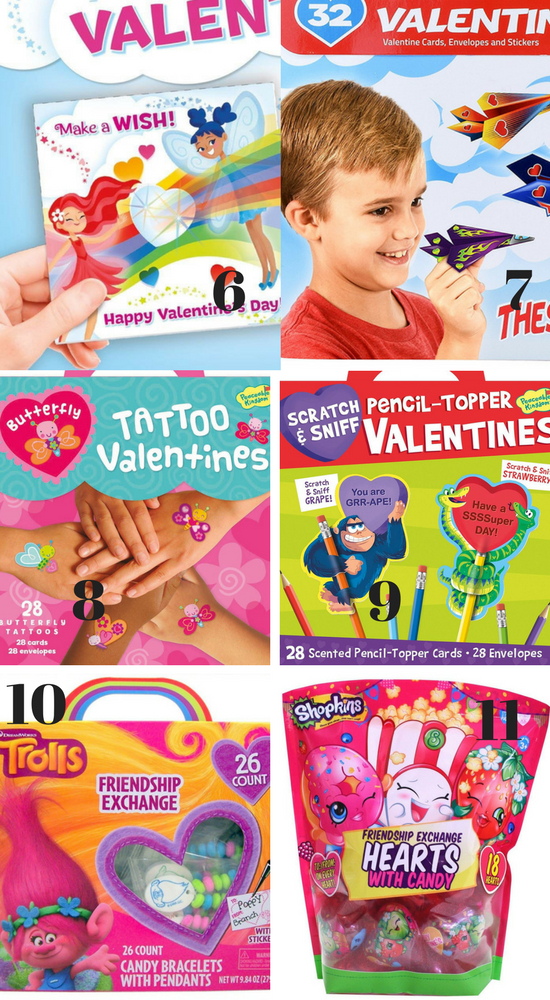 9. Valentine Pencils & Pencil Toppers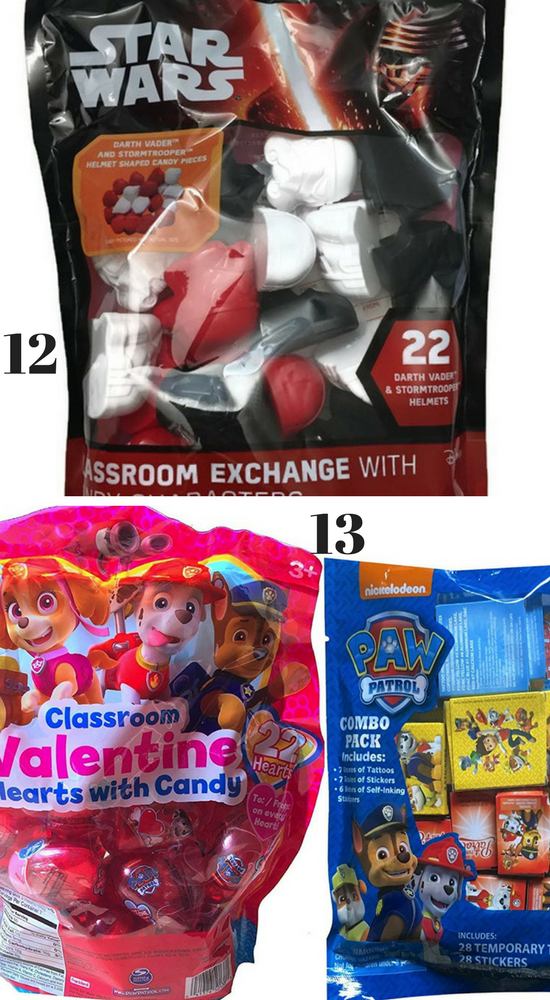 Printable Classroom Valentine Ideas
And here are the DARLING printable options…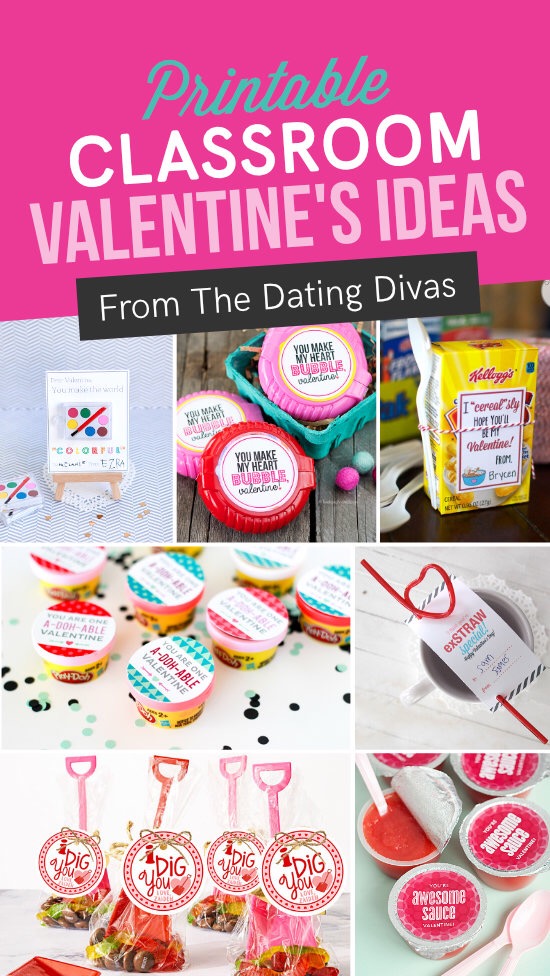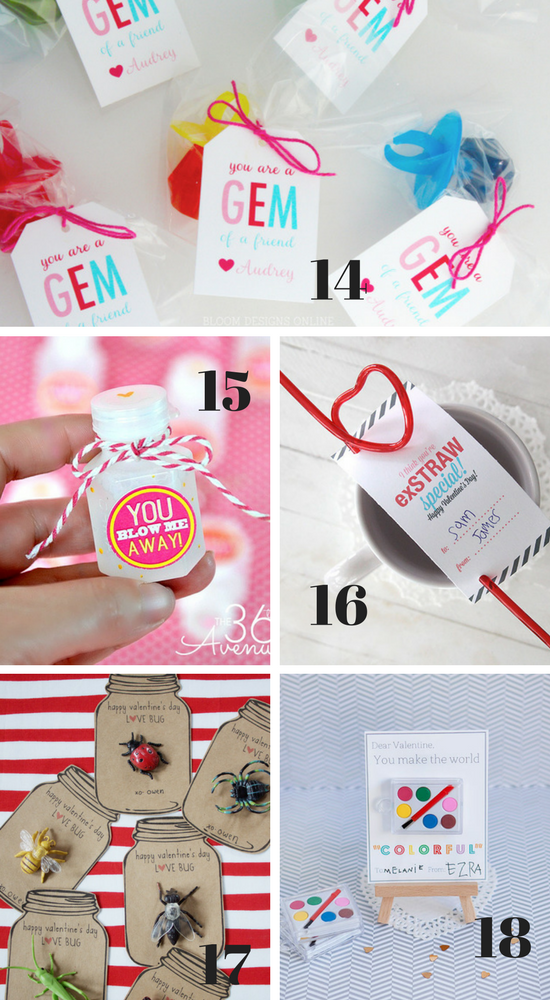 14. "You are a Gem of a Friend" & Ring Pops

15. "You Blow Me Away" & Bubbles

16. "ex-STRAW Special" & Crazy Straws

17. "Love Bug" Valentines & Toy Bugs

18. "You Make the World Colorful" & Mini Paint Set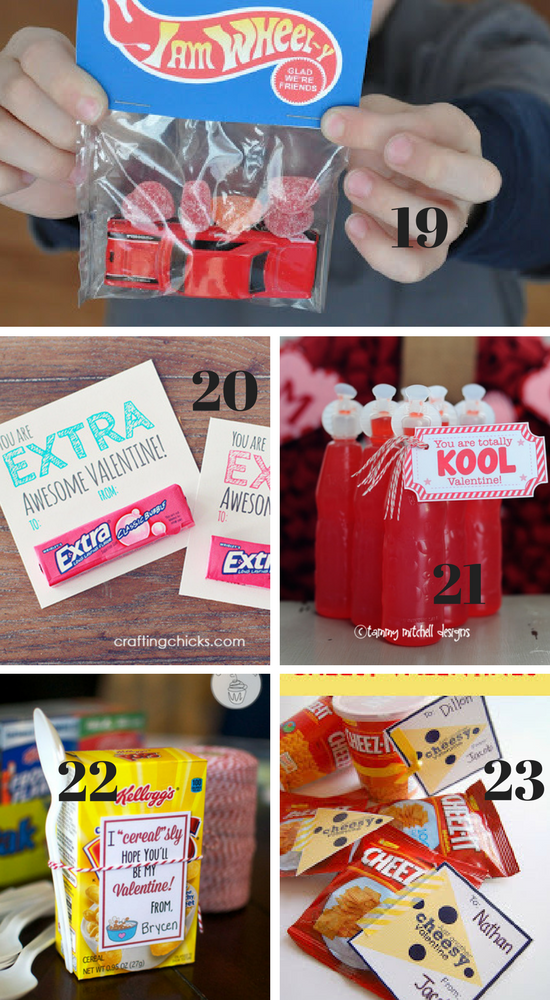 19. "Wheel-y Glad We're Friends" & Hot Wheel Cars

20. "EXTRA Awesome" & Extra Gum 

21. "Totally KOOL" & Koolaid

22. "Cereal-sly" Printable & Mini Cereal Boxes

23. "Cheesy" Printable & Cheese It Bags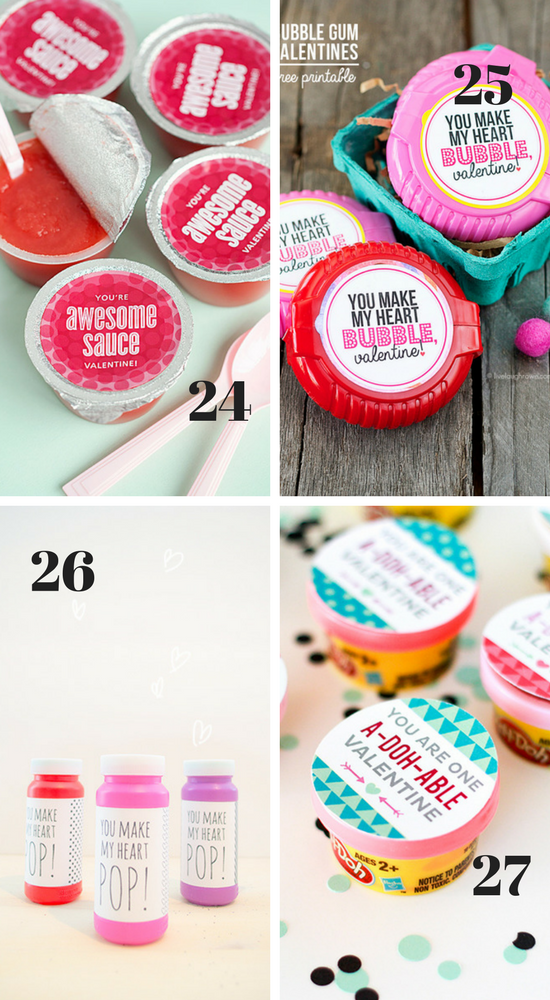 24. "Awesome Sauce" Printable & Strawberry Apple Sauce

25. "Bubble" Printable & Bubble Tape

26. "You Make My Heart POP" & Valentine Bubbles

27. "A-doh-able" Printable & Valentine Play Dough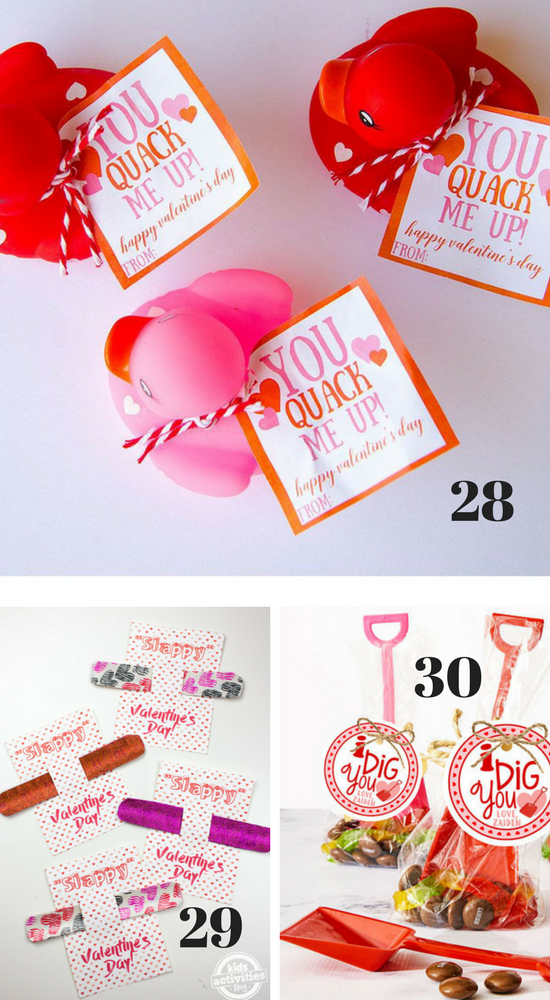 28. "You QUACK Me Up" & Valentine Rubber Duckies

29. "Slappy" Valentines & Slap Bracelets

30. "I Dig You" Printable & Mini Shovels 
I love how cute and simple these classroom valentines are. You have got those that you can just buy and BAM you are done with your darling valentines! Or you have those where you can print off a cute saying and attach to a little prize! Still so easy and so fun. I know I would have loved getting any of these on Valentine's Day and I know your kiddos will too! Here's to hoping for a stress-free holiday to focus on those you LOVE!
To help with a stress-free Valentine's Day we have a gift guide for Her and for Him!