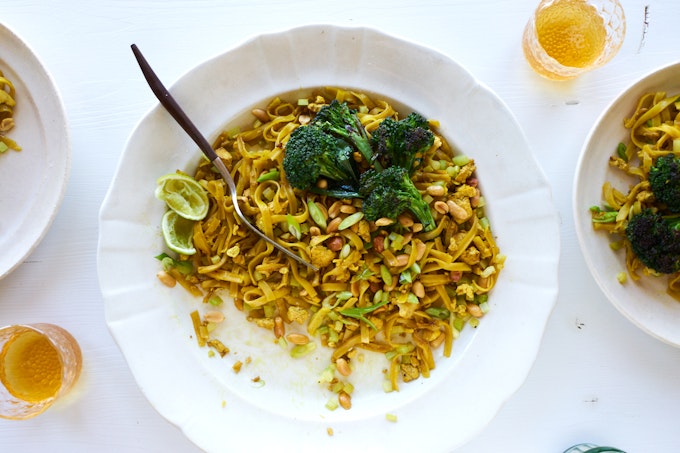 Pad thai is nearly always a crowd-pleaser. It's the sort of food that's good, even when it's bad. I mean, everyone loves a noodle-based stir-fry. Also, all the gluten-free people can get on board, because, rice noodles. Today's recipe is the riff on pad thai I've been making lately – combining a Thai heart and a California spirit. Hot water is traditionally used to soften the rice noodles. I boost that water with lots of turmeric and the noodles drink it up until they glow a hot yellow. Also, this typically ends up being a one-dish meal for us, and I can't help but add a significant green component. Enter broccolini.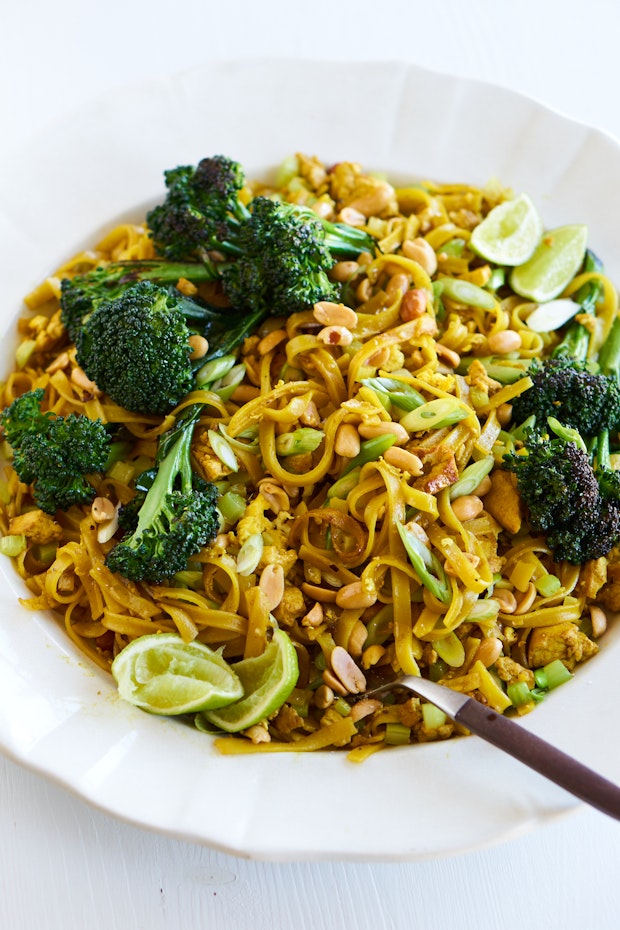 Like any other stir fry, you want to have all your ingredients prepped, and your noodles soaked before you fire up the burner. Once you start cooking, things go down fast. For this recipe I have you cook the broccolini first, remove it from the pan, and then proceed with the recipe. One pan meal.
The other wild card here is in relation to the bean sprouts. Sometimes, none of the stores within walking distance of my house have them, or they are sad looking. I substitute dice celery, which I actually love – lots of crunch and flavor! Hope you enjoy!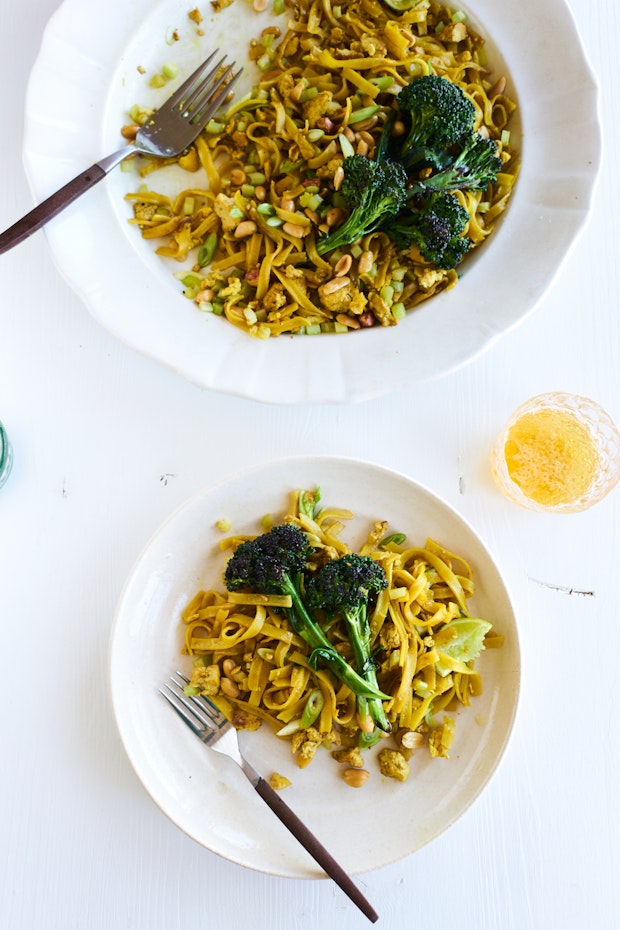 Continue reading Sunshine Pad Thai (Vegetarian)…
http://ift.tt/2DA7xxr