Brickyard Buffalo + The Dating Divas!
Written By Tara
We're collaborating with Brickyard Buffalo!
I can't tell you how thrilled I am to be collaborating with Brickyard Buffalo this week! If you haven't heard of these guys, you HAVE to check them out! They have all the cutest, trendy clothing and their prices are unREAL! I am in LOVE with their stuff, and because I know you'll love them too, I wanted to feature them right here for you guys!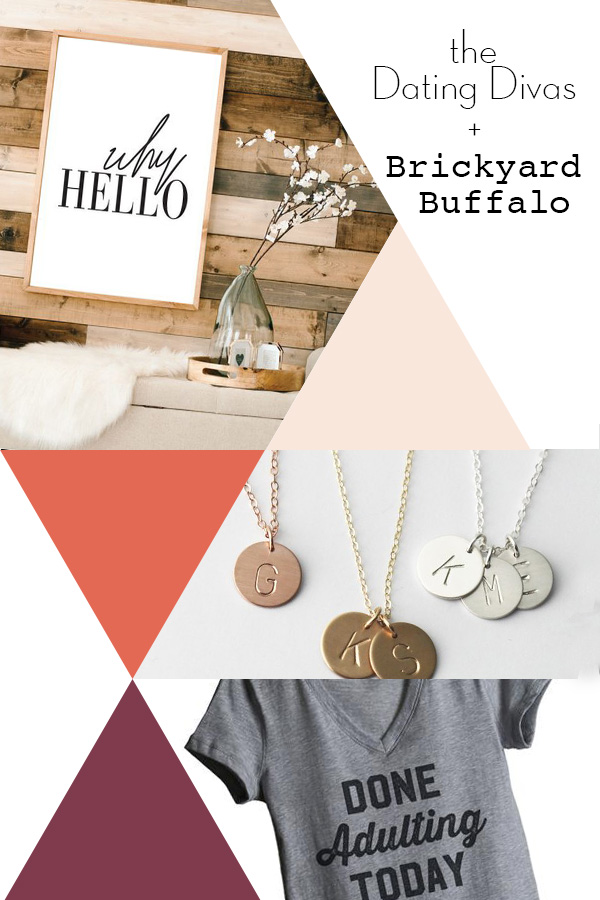 When it comes to online shopping and trying to find cute, on-trend clothes for your family, there are definitely a LOT of choices out there. But I have yet to find a place that I love more than Brickyard Buffalo! They have cute clothes for women, trendy clothes for kids and babies, they have fun home decor and they'll even have some stuff for your man, too! And the BEST part is that it's all marked waaaaay down!
I went ahead and picked out some of my FAVORITE items from their shop so that I could share them all with you guys… are you ready to check them out? Let's do it!
I hope you love all of these cute little shops as much as I do! Now head on over to Brickyard Buffalo and find yourself some cute stuff!