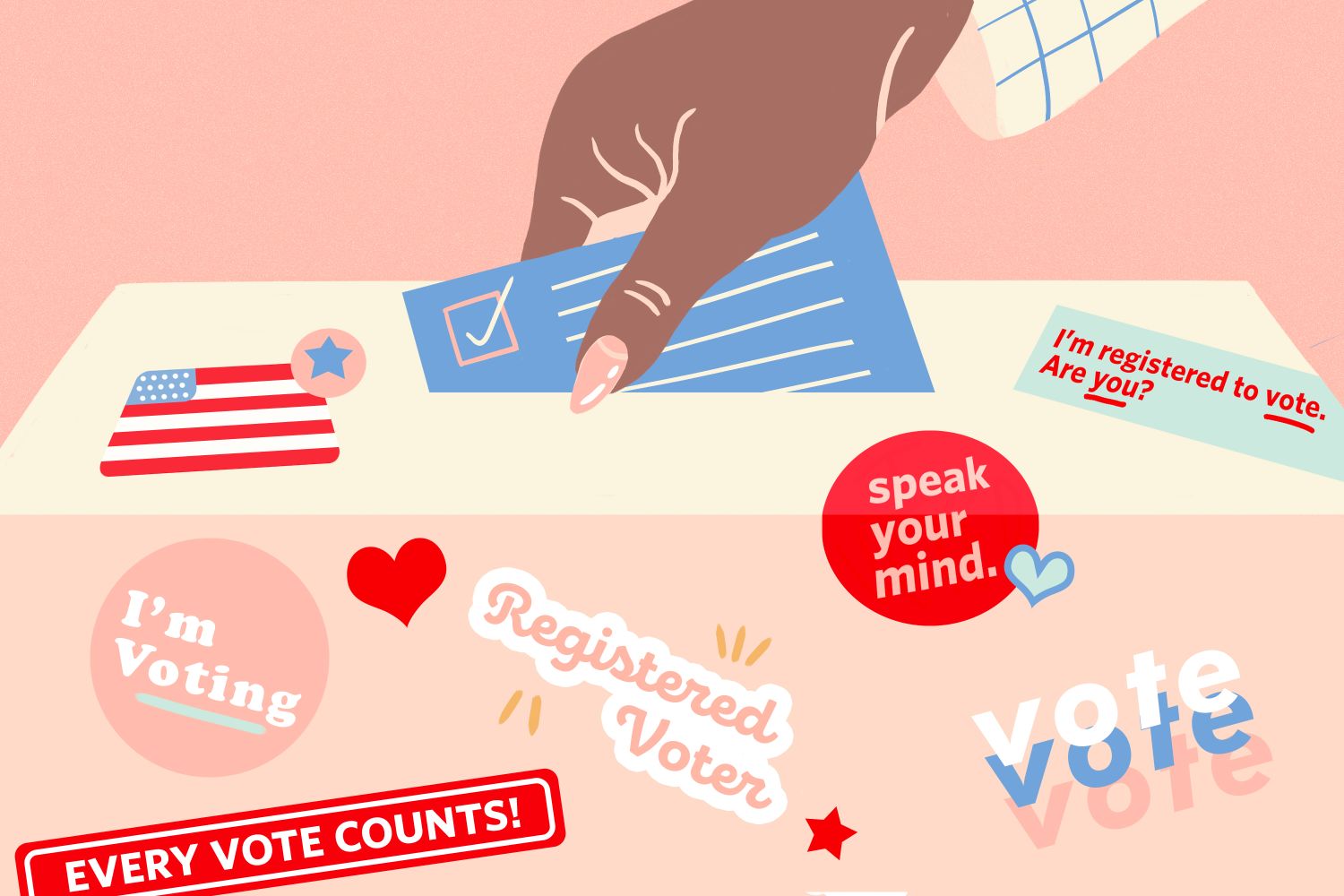 Exercise is important. And maybe the most important exercise you can do is exercise your right to vote. If you're an American, you've got a great opportunity coming up to do just that: the midterm election on November 6.
We call them "midterms" because they happen in the middle of the executive (aka presidential) term, to elect or re-elect members of congress whose terms are up that year. In 2018, 35 out of 100 seats in the senate are up for grabs, and in the House of Representatives, all 435 seats are up for election. The midterm election is chance for every American to speak their mind, and your opportunity to put people into Congress who will advocate for the things you believe in. And it all starts with one simple step: registering to vote.
That step—registering—is so important that we now have a nonpartisan holiday to celebrate that part of the democratic process, National Voter Registration Day. It's held each year on the fourth Tuesday in September which happens to be today, September 25.
About National Voter Registration Day:
National Voter Registration day started for the presidential election in 2012, in order to create an annual moment when the entire country can celebrate Americans' right to vote, and focus on getting voters registered and increasing participation at the polls.
Here are a few ways you can get involved:
1. Register to vote
By far the best and most important way to get involved is to register to vote yourself. It takes less than two minutes, and you can do it from your phone on the sofa. Just head to vote.org and input your information.
If you're already registered (or think that you are), you can also use vote.org to check your registration status.
2. Post something on social media
National Voter Registration Day is all about awareness. Use your platform on social media to spread the word to your friends, family, and followers, encouraging each of them to register or check their registration status.
It's as simple as a Facebook post ("Hey, have you registered to vote? Visit vote.org"), or a tweet on Twitter—last year the #NationalVoterRegistrationDay hashtag trended on Twitter, and they're trying to capture the same buzz this year. Or post something to Instagram…
We created the checklist above to inspire our readers to lead conversations about voting on their Instagram stories. Save it to your phone and upload it to Instagram for a fun way to help get the word out.
3. Find and spread word about an event in your area
A big part of National Voter Registration Day is all of the events and registration drives happening locally. You can search for events by zip code on the National Voter Registration Day website to find something close to you and spread the word. Find an event happening near your place and post a note about it on your apartment's bulletin board, or find one close to work and tell your office mates about it.
4. Directly reach out to five friends or family members
Research shows those who are personally contacted about registering to vote and voting are far more likely to show up on election day, according to National Voter Registration Day. So make it an item on your to-do list today to personally reach out to five people and encourage them to visit vote.org and register to vote. Especially anyone you know who's changed names, become a newly naturalized citizen, just turned 18 (or will be turning 18 before election day), or moved addresses. (According to Nonprofit Vote, 41 percent of people didn't correctly know they had to register if they moved across town, and 20 percent didn't know they had to register when moving to another state.)
And remember: Registering is just the first step. The last step is showing up to the polls on November 6 to cast your votes.