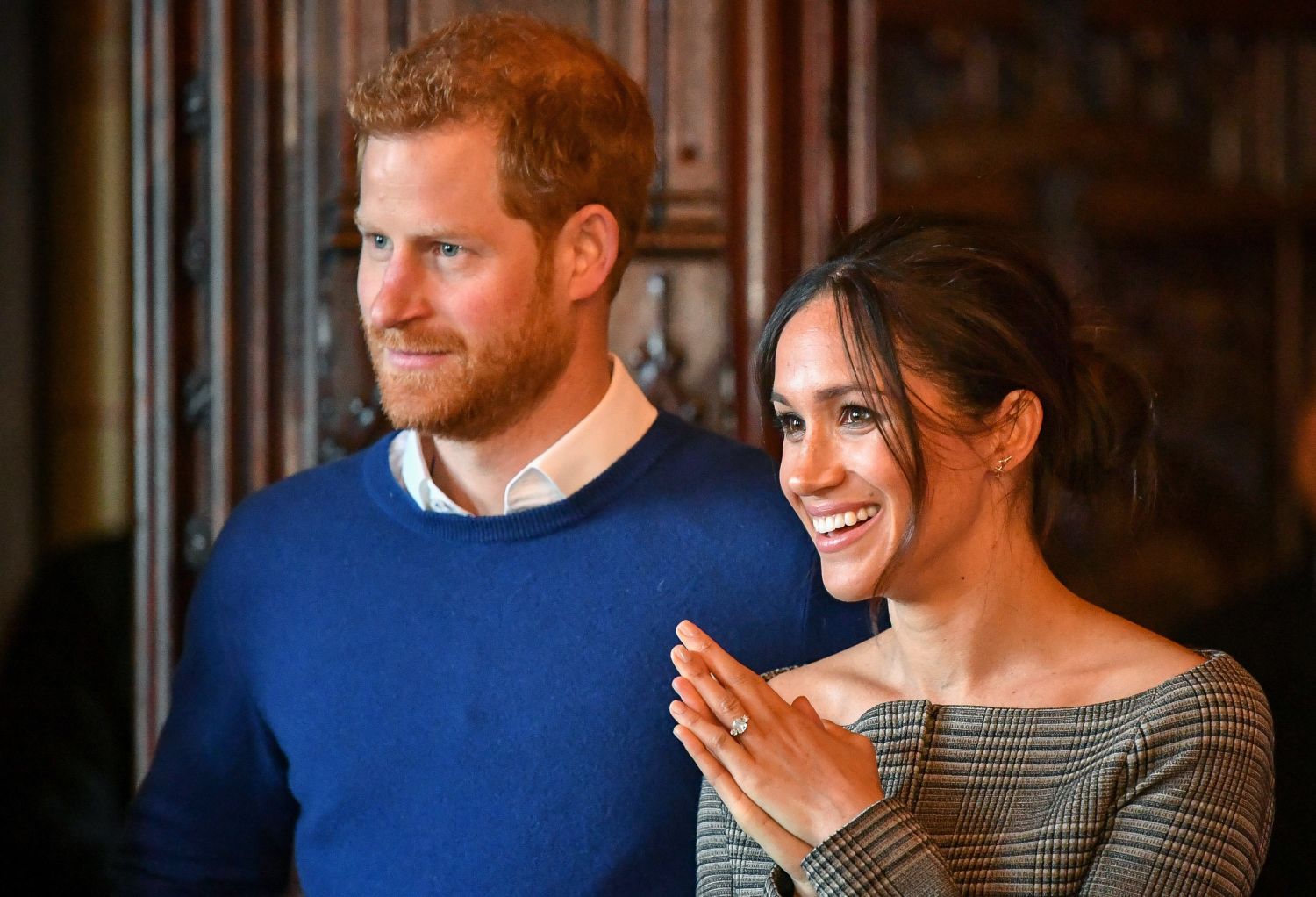 If the rumored $350,000 for Meghan Markle's engagement ring sounds like it's out of your budget, you're in luck: A crystal replica of Meghan's iconic ring has hit the market, and it's only $40.
Named the Buckingham Palace Statement Ring, this one isn't designed by Prince Harry, but it'll still turn some heads whether it's for a non-wedding event or that perfect Meghan Markle Halloween costume. The three crystal ring is set on a palladium plated metal adjustable band, and can be worn as a set with matching earrings and pendant, And the best part? It only costs $40. Seeing as the average amount a person spends on an engagement ring in the U.S. has grown to $6,163, we're more than happy to flash the knockoff.
You may notice a few differences, however. (You know, beyond the crystals replacing $350,000 in diamonds from Botswana.) Markle's real deal was created by Cleave and Company, better known as the official jewelers of Harry's grandmother, Queen Elizabeth. Her ring had a yellow gold band, which Prince Harry purposely chose since it's her favorite. It's also a tradition for the family to use Welsh gold for the band. And of course, Meghan's ring features a center jewel from Princess Diana's own collection, which has been described by several professional appraisers as "priceless."
If you're still hesitant to shell out $40, you may have an even more budget-friendly option: Earlier this summer, word got out that Primark was pushing a replica of their own for just £2.