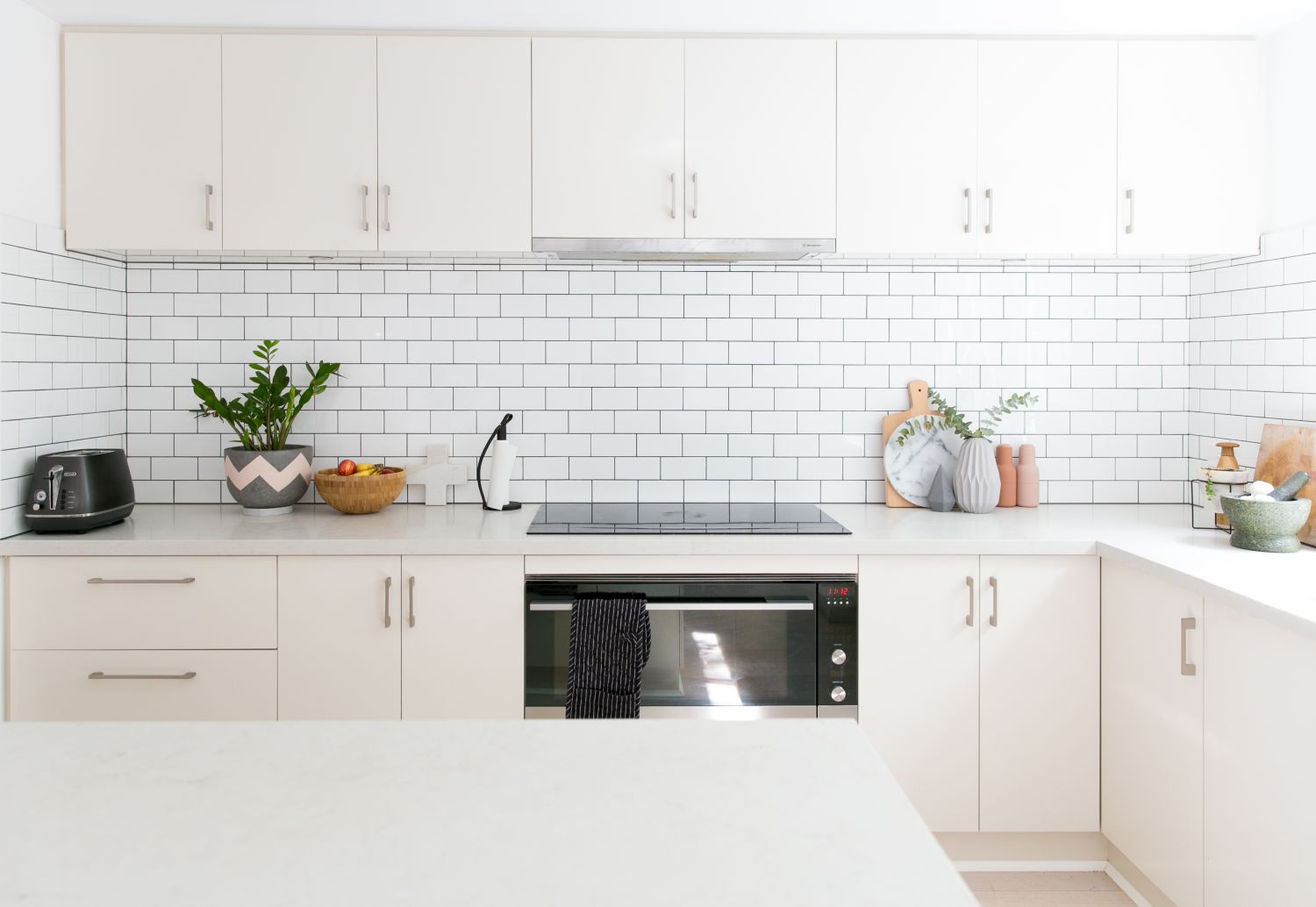 Having clutter-free countertops is one of the easiest ways to fake a clean kitchen. I'm not advocating for never rolling up your sleeves and scrubbing down your cookspace. I'm merely suggesting a shortcut for keeping it together in between cleans. The trick is finding the right gadgets that store your stuff neatly—without taking up tons of real estate. Lucky for you, I'm in the market for some help in my own kitchen, so I rounded up a few options for the rest of the spatially-challenged out there. Better yet, these products will work in a sprawling kitchen too. After all, doesn't everyone have #clearcountertop goals?
Go vertical with your spice jars to save space. This copper style is the prettiest spice rack I've seen in awhile. If metallics aren't your thing, similar styles are also available in white and brown.
If you're not down to put holes in your walls, then a magnetic solution is for you. Why not store your spices and other kitchen wares right on the fridge? It's all about making your appliances work harder for you.
Get a utensil caddy that looks good and earns its keep on the counter. This deep, ceramic design fits a bunch of tools and goes with literally every style of kitchen. It can also be used as a vase for flowers in a pinch.
Your James Bond kitchen dreams wouldn't be complete without an acrylic drop-down tablet shelf. It's the perfect perch for reading recipes.
Dry ingredients look messy in their packaging. You really should make the switch to canisters if you haven't already. They're cute, easy to access and actually keep items fresher with their airtight lids. Plus, clear glass construction lets you see the contents right away, so you always know when it's time to replenish.
Why are you still using a bulky, old-school block? If you don't have kids, make like a commercial kitchen and get a magnetic strip for your most-used knives. Store anything fancy or pricey with a protective cover in a drawer.
Feel like your cutting board is always out, just cluttering up your cookspace? Switch to an over-the-sink model. It'll make clean up easier too.
For my fellow apartment dwellers without dishwashers, here's the ultimate small space drying mat that rolls up and fits neatly into a drawer when not in use.
Caddies are nice ideas for corralling sponges. But be sure to shop for a sink or wall-mount style, so you're not giving up counter space. Samesies for soap—use a refillable bottle, which has a smaller footprint than a bar and a soap dish.
A mountable paper towel holder will also free up a spot on your counter. Even better if you stop using paper towels altogether, but I get it. Baby steps. This guy will match the spice rack from World Market.
Apartment Therapy supports our readers with carefully chosen product recommendations to improve life at home. You support us through our independently chosen links, many of which earn us a commission.