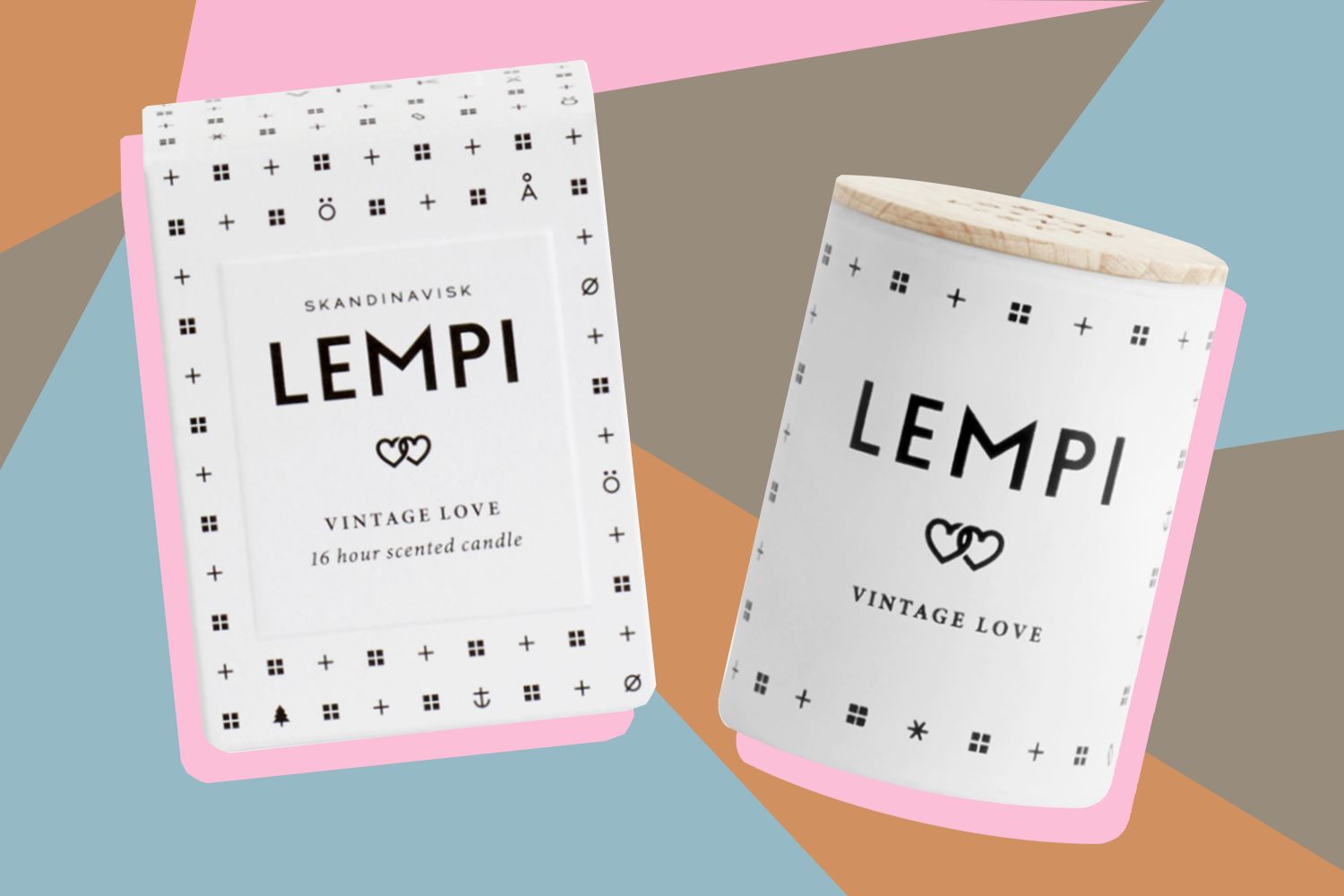 Welcome to Scandi Week—Apartment Therapy's seven-day focus on all-things Scandinavia (often defined as the countries of Sweden, Denmark, and Norway). Sometimes it seems like the whole world is obsessed with trying to copy this corner of the globe, from its timeless style aesthetic to its now-famous coziness rituals. For the next week, we'll take a look at all of it—cleaning, pop culture, and of course tons of eye-popping design inspiration. Pull up a blanket and get hygge with us.
When your friends finally get settled in a new apartment, they're likely to invite you over for wine, cheese, and general good cheer. And, being the good friend you are, you don't want to show up empty-handed. One option is to take part in a very old tradition from many European countries, including those in Scandinavia: Gift the happy homeowners (or renters) rye bread and salt. If you don't remember the well-known scene from the very American movie "It's A Wonderful Life," the bread is gifted so that the person moving into the new home may never know hunger, and the salt (which back in the day was super expensive) so that they always have the necessities and flavor in their life, says Joe Cooper, an American expat living in Copenhagen and working as the head of sales for Studio Arhoj, a well-revered Danish design store.
But, like us here in America, Scandinavians might want to give something a little more fun and useful. In Denmark, specifically, Cooper has noticed that people are very practical with their gifting. "When you move into a home they don't just buy you anything, they put a bit of thought into something useful," Cooper says, adding that people usually gift a kitchen tool or something they've found to make a difference in their everyday lives.
In the other Scandinavian countries, it's custom to give a small gift like a candle, a bottle of wine, or a bouquet of flowers. But, instead of running to Target or Anthropologie like you would in the U.S., Scandinavians hit up a local boutique or design store for small gifts with a distinct Scandi flair.
Next time you're invited to a housewarming—don't just reach for a bottle of wine. We reached out to some of the best design shops in the globally-renowned design cities of Oslo, Norway, and Copenhagen, Denmark, for their favorite housewarming gifts to give. Here, a curated list of the best Scandi-inspired picks:
DIY Houseware Kits
Surprise: Macramé is just as trendy in Denmark as it is in the states. Marie from Studio Rov, a housewares boutiques in the Frederiksberg-area of Copenhagen, recommends a DIY kit, like this cotton and wood plant holder from the Danish brand Kit Company, since it gives the hosts an opportunity to create something beautiful and unique for their own home.
Trivets
Trivets are overlooked essentials to a kitchen—the only time you remember you need one is when you realize you don't have anywhere to place your serving dish.
The folks at Svenskt Tenn, the 94-year-old monolithic design store in Stockholm, recommend this iconic piece from founder Estrid Ericson. The brass trivet features a line from a 1927 song by Helen Taylor and composed by May Brahe and is supposed to protect the home from all evil.
Linn Ellevseth, the creative director at Norway Designs recommends this wooden number by up-and-coming designer Sverre Uhnger.
A more affordable option to ship to the U.S. would be this geometric trivet by Swedish brand By On.
Scented Candles
Of course, you can't beat a good ol' candle to make a new place to feel like home. The staff from Scandinavian Design Center recommend the brand Skandinavisk for its cozy, Nordic-inspired scents (think those found in deep, wooded forests and open landscapes) and minimalistic packaging.
If you want to think outside the candle, Ellevseth recommends a candle holder, like this cast iron one from Anderssen & Voll. "We love it with and without candles," she says.
Vases
New flowers are always welcome in freshening up a new home—but a vase is a gift that will last longer than any stem will. The team at Svenskt Tenn thinks the practical size and usefulness of its 1930s "jam pot" is what has made the pewter vase stand the test of time as one of the store's classic designs.
The folks at Nordiska Kompanient—one of the anchor department stores in Stockholm—recommend Klong's Äng vase by Swedish designer Eva Schlidt.
Plants
"A great way to cozy up a new home is to bring in new life, and if you can't gift a puppy, we suggest a weird plant" Cooper says, noting that the old homes and apartment in Denmark usually have deep window sills and outward opening windows, allowing the homeowner to create landscapes of treasures and plants on the sill.
He recommends this hand-cast terra cotta Tri-Pot, as its designed so sunlight—something that becomes very valuable in the wintertime—can pass through its legs. (If overseas shipping is too much, you can order one from Brooklyn-based BEAM.)
Salt bowls
If you do want to go the traditional route and give salt and rye bread, you can pepper the gift with a beautiful salt bowl. Ellevseth loves these from Anette Krogstad, a Norwegian artisan who recently designed some of the tableware for the new NOMA restaurant in Copenhagen.
There is also this minimalistic covered cellar from award-winning Danish-standard Stelton.
Apartment Therapy supports our readers with carefully chosen product recommendations to improve life at home. You support us through our independently chosen links, many of which earn us a commission.