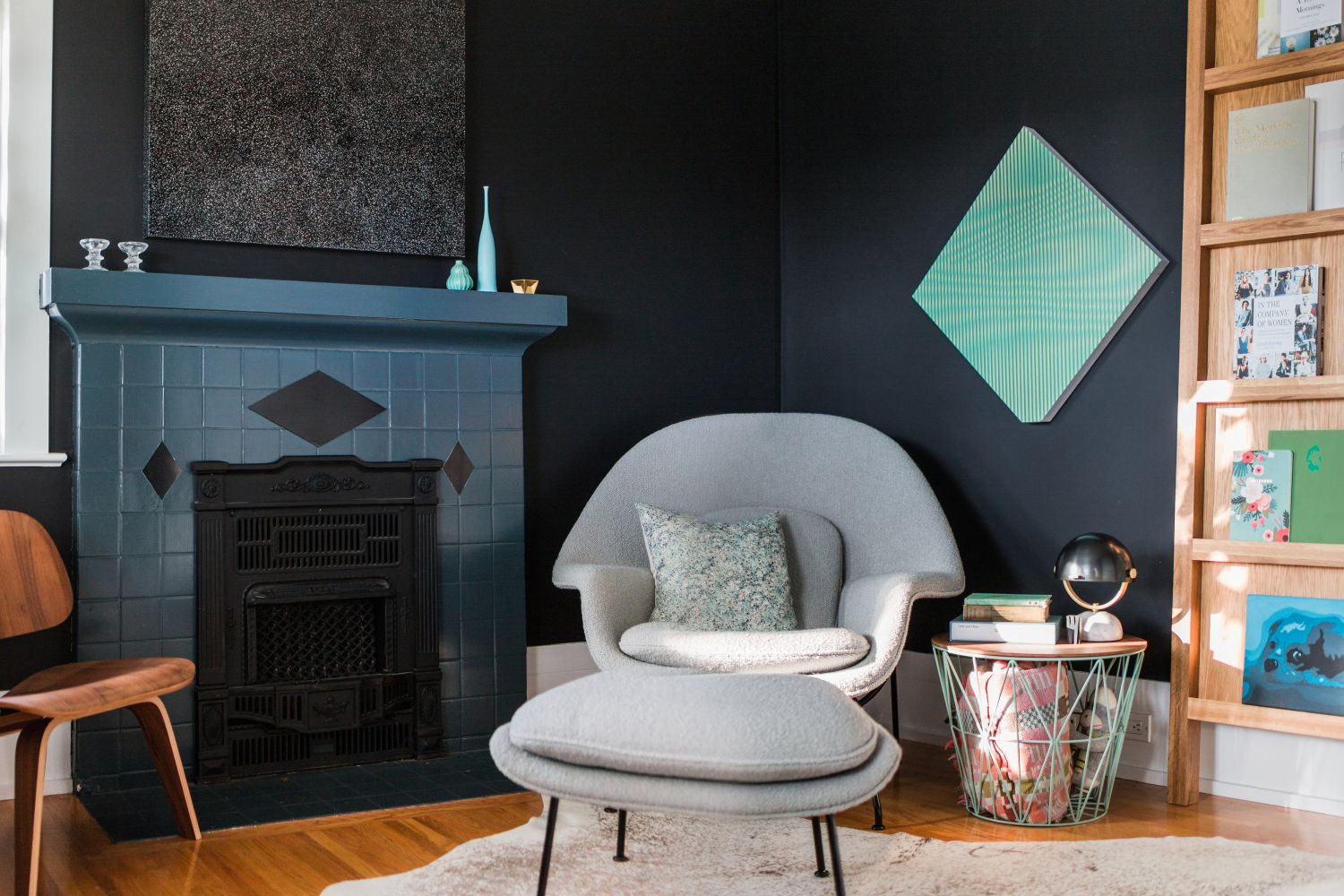 Name: Sarah Ward, my husband Dave, and pup Oliver
Location: Calgary, Alberta
Size: 1,800 square feet
Years lived in: 8 years, owned
Our home is a 1920s Craftsman bungalow located in Calgary, Alberta. We have lived in the home for about eight years and have slowly brought it to where it is today. We were lucky enough to purchase the home a few years after the previous owners had completed a renovation, so many of the basic essentials had been dealt with but still gave us lots of room to add our own personality to the space.
Describe your home's style in 5 words or less: Eclectic, idiosyncratic, cozy, colorful, comfortable.
We painted the house top to bottom and then filled it with a variety of furniture and accessories. We have very eclectic taste and in this house we have started to invest more in our furniture, especially pieces that we hope to have for many years to come. As we've saved money, we've replaced older or cheaper things with pieces that we consider investments—whether that's a vintage sideboard or a great chair.
What is your favorite room and why? The den. I love that we decided to paint it black. The room is small and the paint adds lots of drama and makes the space really cozy while allowing our accessories and art to really pop. The womb chair is something I wanted for a long time and saved up for over several years. It's so nice to curl up there with a book and a coffee on the weekends.
The original tiled fireplace is a special feature. It was no longer operational but instead of ripping it out and replacing it, we painted it to keep the vintage character while making it a more modern design feature. The den also features a custom bookshelf that I designed to show off our collection of coffee table books and records.
If you could magically change something about your home, what would it be? I wish the home still had its original windows. They were switched out for basic metal ones decades ago. I'm sure the original wood windows were much more beautiful.
Any advice for creating a home you love? When it comes to homes, there's no such thing as "finished." It's constantly a work in progress as your tastes evolve and change and as you collect various artifacts or collections. We have very eclectic tastes, so we use things like bookshelves to help contain and organize all of our things to make them feel more cohesive.
Thanks, Sarah!
• Interested in sharing your home with Apartment Therapy? Contact the editors through our House Tour & House Call Submission Form.