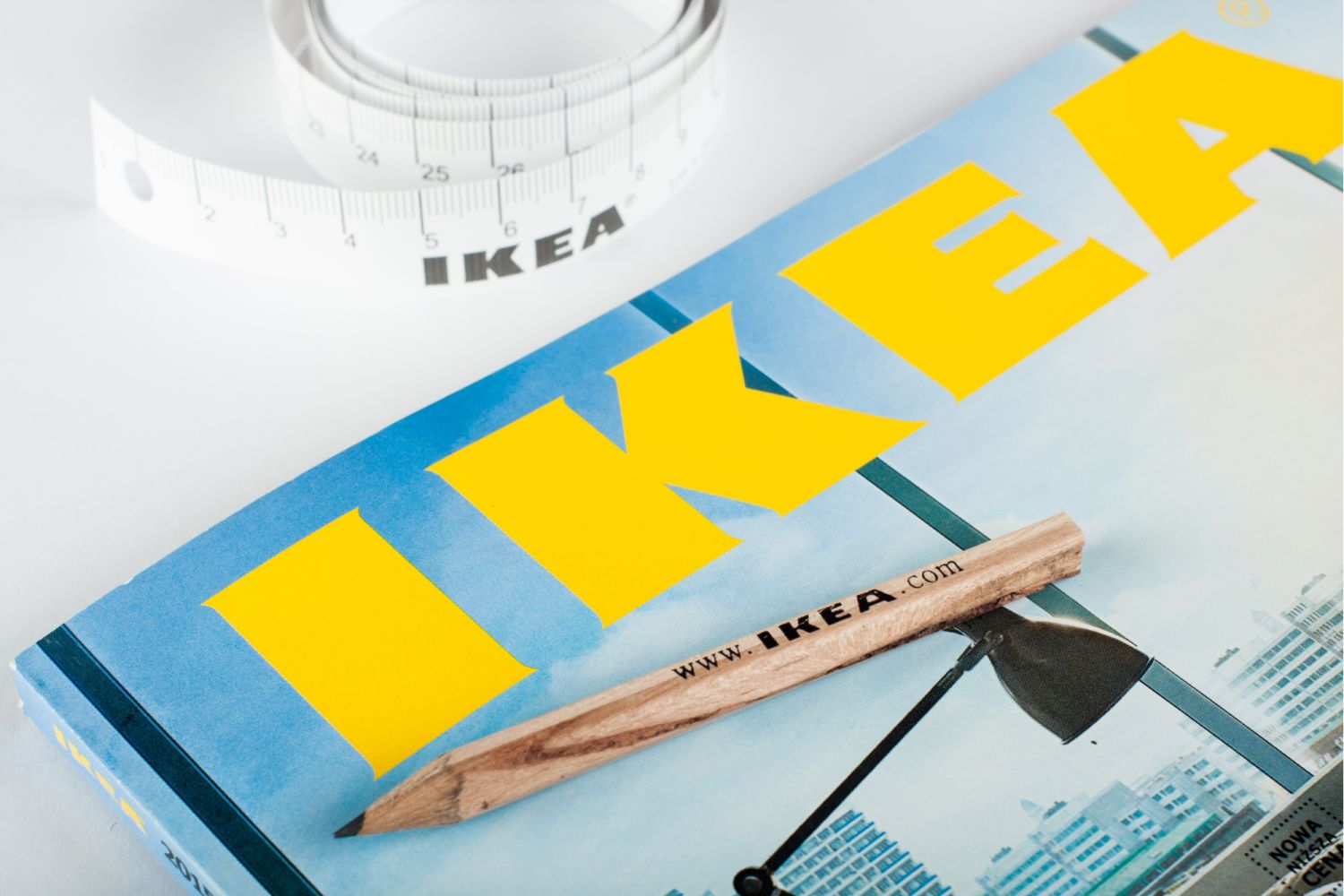 Even years after my very first trip to IKEA, I still get a thrill each time I step into the store. You'd think, especially given my job, I'd be so over everything by now, but nope. I love ALL THE THINGS (except maybe, as I've written about before, the art department) and can wander wide-eyed around all the departments looking at what's new. I'm forgiven, I think, for ignoring all the useful, make-your-life-easier things that are tucked in among all the fantastic decor and furniture. Here are eight under-the-radar things I recently discovered that are worth throwing in your cart.
FIXA Floor Protectors: These little felt dots are intended for your furniture feet, but they are good for lots of other things as well. You can also cut them to size then stick them on the back of art frames to keep them from shifting on your walls, or on the bottom of coasters so they don't scratch your table. And they are only $1.99 for a pack of twenty.
RILL Casters: Wheels make your furniture more flexible, letting you easily move tables, sofas, and ottomans around to use wherever they're needed most—especially good for double-duty pieces that save space in small apartments. Casters can get expensive, so this set of four for ten bucks is a pretty good deal.
MÖRKRÄDD LED nightlight with sensor: I have a couple of night lights in my bathrooms and hallways, but my favorite is the one I don't have to remember to turn off and on each day and night. This new LED light senses whether it's dark or light in the house and responds accordingly. You also can't beat the price: $6 for two.
FIXA 102-Piece Hook and Hanging Set: After picking up all the artwork and mirrors you need for your new apartment, grab one of these cheap kits, which has everything you need to hang up your new decor, for less than $5.
FRAKTA Loading Strap with Buckle: If you get caught buying too much on your IKEA run, they have roof tie-downs for $9.99 you can use to get your new flat-pack furniture safely home. I actually own something similar that I always keep in my car, because you never know when you're going to run across a discarded piece of furniture on the curb that needs adopting.
STÖDJA Flatware Tray: IKEA has a whole range of these compartmentalized trays in a variety of sizes. The smallest is only $2 and the one you see above is only $3. Keep one inside your unruly junk drawer to tame the mess, or in your bedroom for jewelry and accessories.
SY Iron-on Hemming Tape: Not many people own a sewing machine these days. So when you need to shorten your curtains, or make a quick no-sew pillow, iron-on tape is the way to go. IKEA sells rolls for $1.99 alongside their line of very cute fabrics.
VARIERA Cover Plates: One downside of IKEA furniture are the telltale holes on the insides of the bookcases and kitchen cabinets. They are handy for customizing shelf height, but all the remaining unused holes are a bit of an eyesore. These little plugs cover them up for $1.
What other items have you found useful after you bought them?