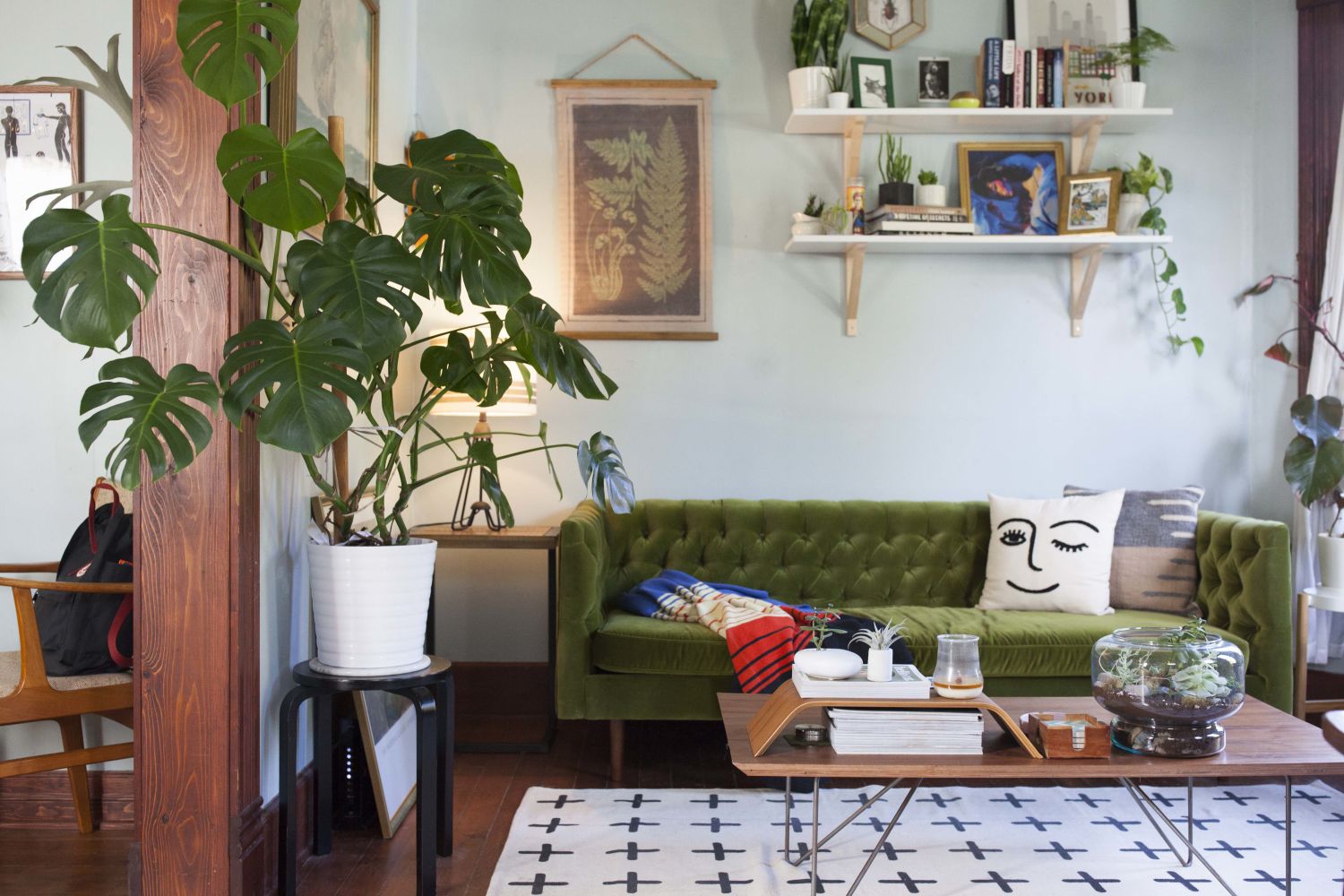 Portraiture has always been big in interiors, probably because we're all vain enough to want to see our faces in paint and photographs—and to put them on display. But these works used to be pretty much confined to the walls. Or maybe you'd find a piece on an easel or tabletop. And most of this "mugging" was photorealistic, that is, until, people like Picasso came in and totally changed the game with abstract, cubist likenesses in the early to mid-20th century.
Since then and especially as of late, designers and makers have been all about putting full faces on different types of decor, from vases and mugs to bedding and even bath mats. According to Etsy, on-site searches for "faces" are up 38 percent compared to 2017 (over the same period of time). So there you go. Most of the renderings I'm seeing are flat and linear, perhaps for their universality and nondescript qualities. Anyone can see themselves in a sketchy line drawing, right? But you can certainly find ceramics with facial features in relief and a creepy disembodied head or two serving as a planter.
Why all the face time? Hard to say exactly. The popularity of emojis could have something to do with it. We're so used to seeing facial expressions on our phones these days, maybe it was only a matter of time before they took over textiles, art prints, and more. There's nothing really offensive about abstract face motifs, and most are rendered in a black-and-white color scheme, so they kind of go with everything. I guess all those eye motifs that were popular a year or two ago had to lead somewhere, right? Let's check out some ways people have been decorating with faces and heads, so you can decide whether this trend is for you or not. Because it's showing no signs of slowing down out in the market.
I'm into the winky face pillow above. Or maybe I'm just obsessed with that tufted green velvet couch and would like anything that was put on top of it. But you have to admit. There's something whimsical and lighthearted about a face throw pillow.
You can't go wrong with a black-and-white line face drawing. This piece fills the small stretch of blank wall area well but could also hang in a gallery wall arrangement.
I love the pink and metallic vase face in this Australian home. It'd be striking solo but also looks great with these minimalist flowers in it.
And, of course, face vases look great with "succulent" hair.
Or you could go the whole head route, as seen in this Austin-based designer's home.
Ready to face this trend head on in your space? (I just couldn't resist.) These fun face decorating products would be great in any interior that doesn't take itself too seriously.
Show your sense of humor with a winky face pillow for your sofa or bed.
Try this trio on a window sill or scatter them around your space. Either way, they're guaranteed to make you and your guests smile whenever you see them.
A simple print to hang on its own, maybe over a bar cart, or in a larger gallery wall arrangement.
You could use this cup for flowers, pens, or even makeup brushes.
As close to Picasso as you're going to get, at least on bedding.
These spoons would be so cute for hosting brunch at home.
That's so meta: A clock face that has faces on it. Consider going analog, so you can give your eyes a break from your phone.
Why wouldn't you want a pink winky face bath mat?
This face planter has a slightly more sculptural look than the vessels above.
Apartment Therapy supports our readers with carefully chosen product recommendations to improve life at home. You support us through our independently chosen links, many of which earn us a commission.