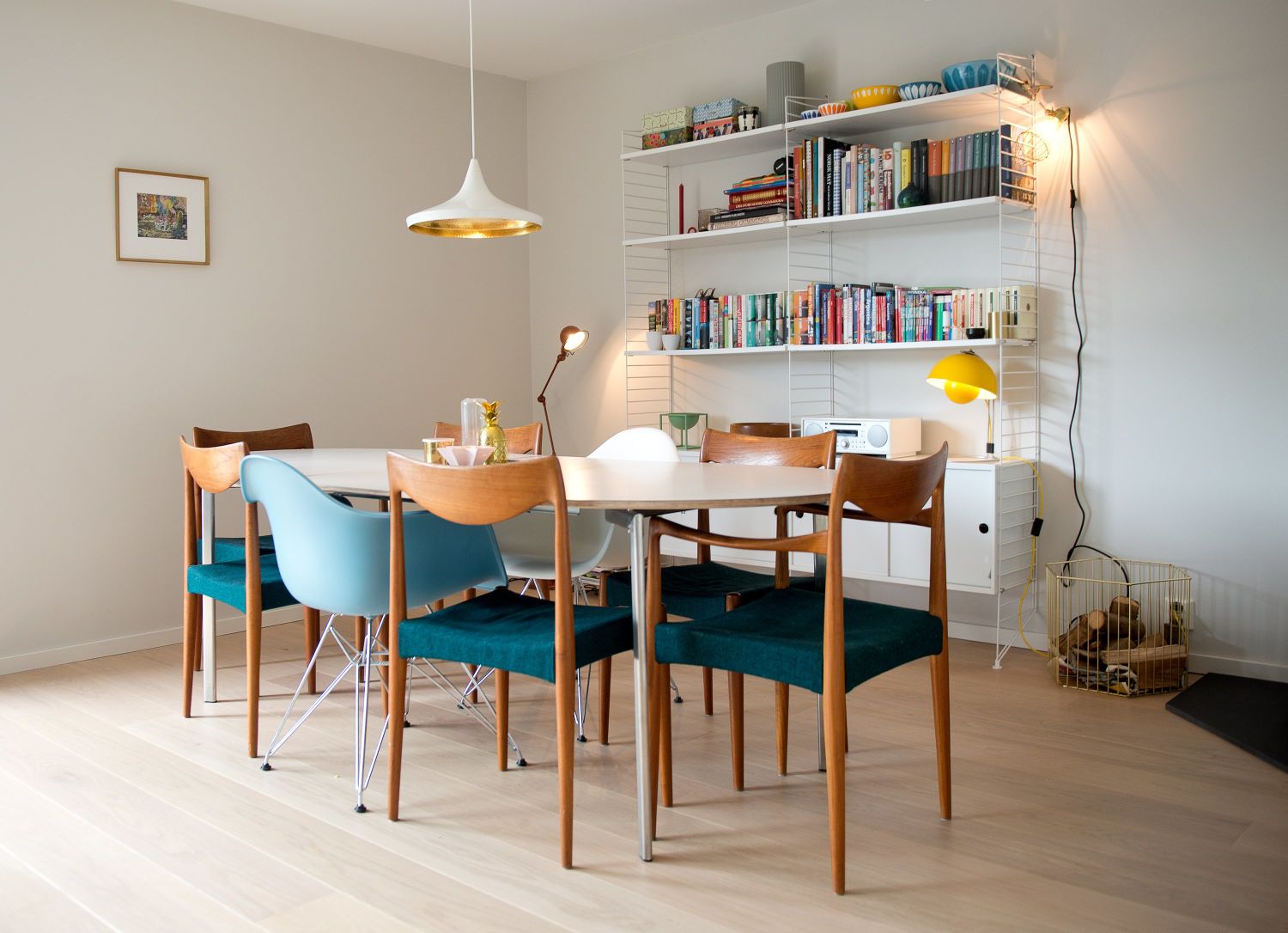 Welcome to Scandi Week—Apartment Therapy's seven-day focus on all-things Scandinavia (often defined as the countries of Sweden, Denmark, and Norway). Sometimes it seems like the whole world is obsessed with trying to copy this corner of the globe, from its timeless style aesthetic to its now-famous coziness rituals. For the next week, we'll take a look at all of it—cleaning, pop culture, and of course tons of eye-popping design inspiration. Pull up a blanket and get hygge with us.
Let's be real: Scandinavian homes always seem impeccable. While it's easy to chalk up their flawless interiors to hygge-inspired coziness and minimalist decor, we're still itching to know what design lovers are doing differently on that side of the globe to make their homes appear so perfect.
To find out, we hit up two of our favorite Scandinavian design enthusiasts for help: Niki Brantmark, creator of My Scandinavian Home and author of "Lagom: The Swedish Art of Living a Balanced, Happy Life," and Rebecca Thandi Norman, co-founder of Scandinavia Standard.
We asked them what exactly our northern friends are doing to make their homes look so immaculate, and they had lots of great tips to share:
1. They check their shoes at the door
"In Scandinavia no one ever wears shoes indoors," Brantmark says. "Even dinner guests politely remove their shoes, sometimes bringing a smart indoor pair of shoes to change into (or simply just hang out in their socks). If you consider what could have been picked up on the soles of your shoes during the day, this makes total sense for keeping your home clean!"
2. Lighting is everything
"Because of the severity of the darkness during winter," Norman explains, "Scandinavians crave and revere light. Part of keeping a minimalist home is simply about having as much light space as possible, so that the rooms don't feel dark and heavy in winter."
3. They may actually clean more
"The reverse to the darkness of Scandinavian winters are that the summers are absurdly bright almost all hours of the day." Norman explains, "I find that I clean much more during the summertime because the light hits everything, illuminating dust and dirt."
4. They never have wall-to-wall carpet
According to Brantmark, wall-to-wall carpet is a big Nordic no-go. "Carpeting is considered very unhygienic," she explains. "They instead opt for (easier to clean) wood floors, which they dot with rugs, since they can be shaken outside and depending on the material size, can even be hosed down or thrown in the wash."
5. They're usually lacking in the storage department
"In most Scandinavian apartments (other than ones more recently built), there is almost no built-in storage," explains Norman. "People seem to think differently about clutter when their apartments are not built to hide it! Of course, people build their own storage shelves and cupboards, etc.—but they also keep additions to a minimum to avoid overcrowding their homes."
6. They believe in balance
"In Scandinavia, there's a strong 'less is more' mindset and as a result people simply accumulate less stuff," says Brantmark. "This purposeful way of furnishing a home means you only collect things you use and truly love, and your home is cleaner and less cluttered as a result."
Apartment Therapy supports our readers with carefully chosen product recommendations to improve life at home. You support us through our independently chosen links, many of which earn us a commission.