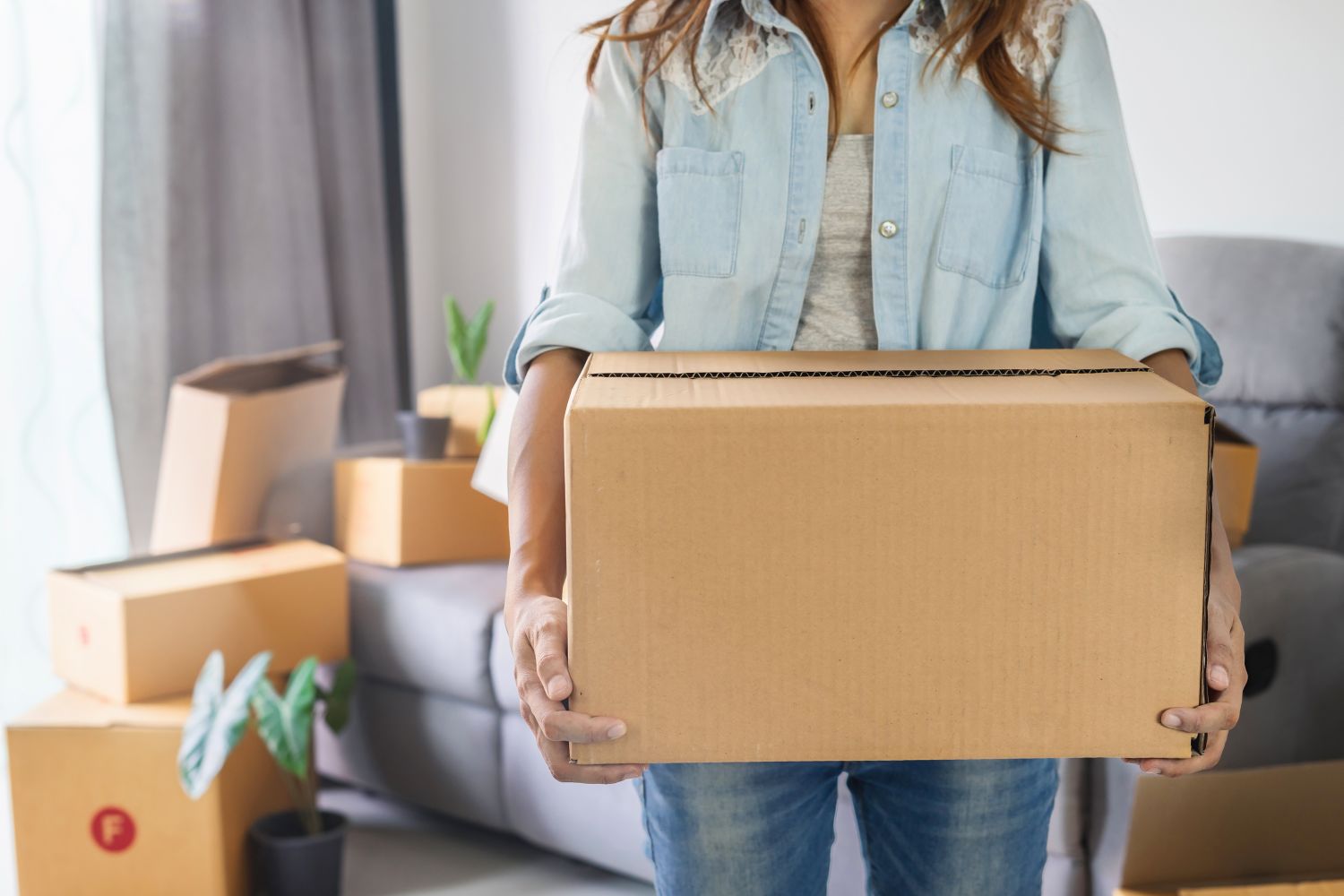 This piece is run with an anonymous byline as a courtesy to the writer, as the post could affect their ability to obtain housing.
In my first apartment out of college, my roommate and I rented a well-maintained, spacious apartment with a built-in cabinet, hardwood floors, and an original clawfoot tub. We fell in love with its charm and the rent was pretty affordable.
The building was a two-flat that the landlord had lived in for over 30 years. Our first meeting with our landlord was weird: He kept complaining about his old tenants, and was a little sharp to me on the phone. He over-explained things to me in a way that at the time of the showing seemed kind and grandfatherly. He also mentioned that he liked renting to young women, which I generously assumed was just because young women could be generalized as neat and quiet. I was young, so I didn't realize that these weren't cute details but were instead hints that the situation would become less than ideal.
As time went on, we found out he was too attached to the apartment, and that living there would mean that we had to live his way. At first it was little things—when we moved in, he said we weren't allowed to move the large, ugly rugs that covered the hardwood floors because he didn't want to hear footsteps. Or, when some blinds needed to be replaced, he turned it into a several-months-long saga of emails and visits. We joked that he was our third roommate because we saw and heard from him almost daily. Then it progressively got worse. He began peering into our windows and sending us sneering emails about how we should clean more often. He was intrusive and regularly insulted us. We felt like unwelcome guests in our own home. Once, he yelled at me, "I am the landlord because I am the lord of the land."
Finally, we realized we couldn't live there any longer. First we tried to negotiate an early move-out and offered to pay a service to find new tenants. Then, we tried to get subletters, but he harassed them when they came to see the apartment. Ultimately, we decided to consult a lawyer to see if we were within our rights to move out. The lawyer argued that we were and sent a move-out letter to the landlord explaining why on our behalf, claiming that the landlord broke the law through his actions. We knew there was a possibility that our landlord would sue us for the remaining rent, but our lawyer said that usually people don't want to deal with the headache of fighting a legal battle and won't sue. But our landlord wasn't a usual person and sued us anyway.
Thankfully, after a few months' wait and an appearance in court, he lost. Though I gained some knowledge on the process of small-claims court (and a healthy dose of distrust towards bitter old men), it ultimately was a pretty traumatic experience—in all honesty, it's pretty hard to think back and write about this, but I think it's crucial that I share my experience so another person doesn't get caught up in the same situation. Here are five things I now tell everyone if their landlord is causing problems.
1. Know how your building affects your rights
It sounds obvious, but this is easier said than done. I studied the landlord-tenant laws in my city extensively and came out knowing exactly which parts of the law the landlord broke. Unfortunately for me, my building wasn't covered under the law because I lived in an owner-occupied building with less than six units. But I also learned that these laws are used as a guide for those buildings that are not technically covered. Your rights are not going to be explained to you by your landlord—you need to be your own advocate, and there is a lot out there that can be daunting to figure out on your own. But there are many resources aimed at helping people in exactly your situation figure out how to protect themselves. All it takes is some Googling or a phone call to a hotline in your area. And once you know your rights, don't put up with any behavior that violates them.
2. Get a good lawyer, but also be prepared to do a lot of your own work
We suspected that we were within our rights to leave, and knew that it wasn't necessary to have a lawyer, but decided that the cost might be worth it. We talked to about five lawyers before we found one who was right for us. Most lawyers will talk to you on the phone for free and will give their recommendation before you officially hire them for their services. And not all of them will recommend the same thing—one lawyer we talked to had some wild ideas about how we should threaten the landlord. Ultimately, the lawyer we chose decided to write a letter announcing our move out to the landlord for us and handled all further communication with him until we moved out. This service was not as expensive as I thought it might be—it should only take a lawyer a couple billable hours (it was between $200 and $300/hr) to write this letter—and I split the cost with my roommate. It was still expensive, but since our lawyer showed that we were supported by the law in the letter, we thought the landlord would be less likely to sue. But, I also learned that this is not a guarantee. If you're leaving because the landlord is crazy, they also might be crazy enough to take you to court anyway.
3. Document everything
Part of the landlord's harassment was that he sent my roommate and I almost daily emails, so we had a good record of that aspect of our situation. (Here's a fun one: He sent us multiple emails explaining how we should enter the apartment, noting where exactly we should stomp our feet to get snow off our boots, and even included a Bing image search of what a threshold is.) If you don't have email evidence of everything, record what was said, at what time. If you're recording a negligence or an action, record exactly what dates it occurred. It'll be harder than you think to remember afterwards exactly what happened, and it sounds much better for your case when you can be specific about it. People trust numbers. And then, you need to be able to show how that evidence supports your case. My roommate and I combed through the hundreds of emails to explain our case to our lawyer and then to the judge.
4. Know the process
In small claims court, you may be assigned a mediator who will try to resolve the situation before it is heard by the judge. If you hired a lawyer, they'll come to mediation with you, and either the mediator or lawyer will make a move to call it if the mediation isn't working. That's up to you or the landlord, and you're paying the lawyer for that time that you sit in there. In my case, the mediation didn't work and actually was pretty detrimental, because it made the landlord even more angry, I didn't say my piece as well to the judge later because I had already said it to the mediator, and we had to pay the lawyer more because of the time we wasted in mediation.
5. Know the potential costs (monetary and otherwise) at all stages
In the end, we won our case in court and didn't owe the landlord any money. And although the court clerk had even shaken her head and commented under her breath about how crazy the landlord was, it still wasn't a clear win for us. We lost our security deposit and the money we owed to the lawyer (about $2,000 in total, split between my roommate and me), and we weren't awarded anything for the hours we lost studying our rights, hiring a lawyer, going through our records, or preparing for court—not to mention the emotional cost of feeling terrorized in our own home.
The experience has also affected my future apartment searches. Rental applications may ask if you have ever been sued by your landlord, though sometimes this is specifically for eviction reasons. I haven't lied on an application but this isn't something I like to advertise. In fact, I am using an anonymous byline for this post because having my story come up when you Google me might make it seem like I'm a less-than-desirable tenant.
In all, I now try to know as much as I can about what I'm signing up for before I put my signature on anything. I'll lose less money and will be less stressed, if I'm choosy about what lease I sign—which, in my experience, is more than worth it.