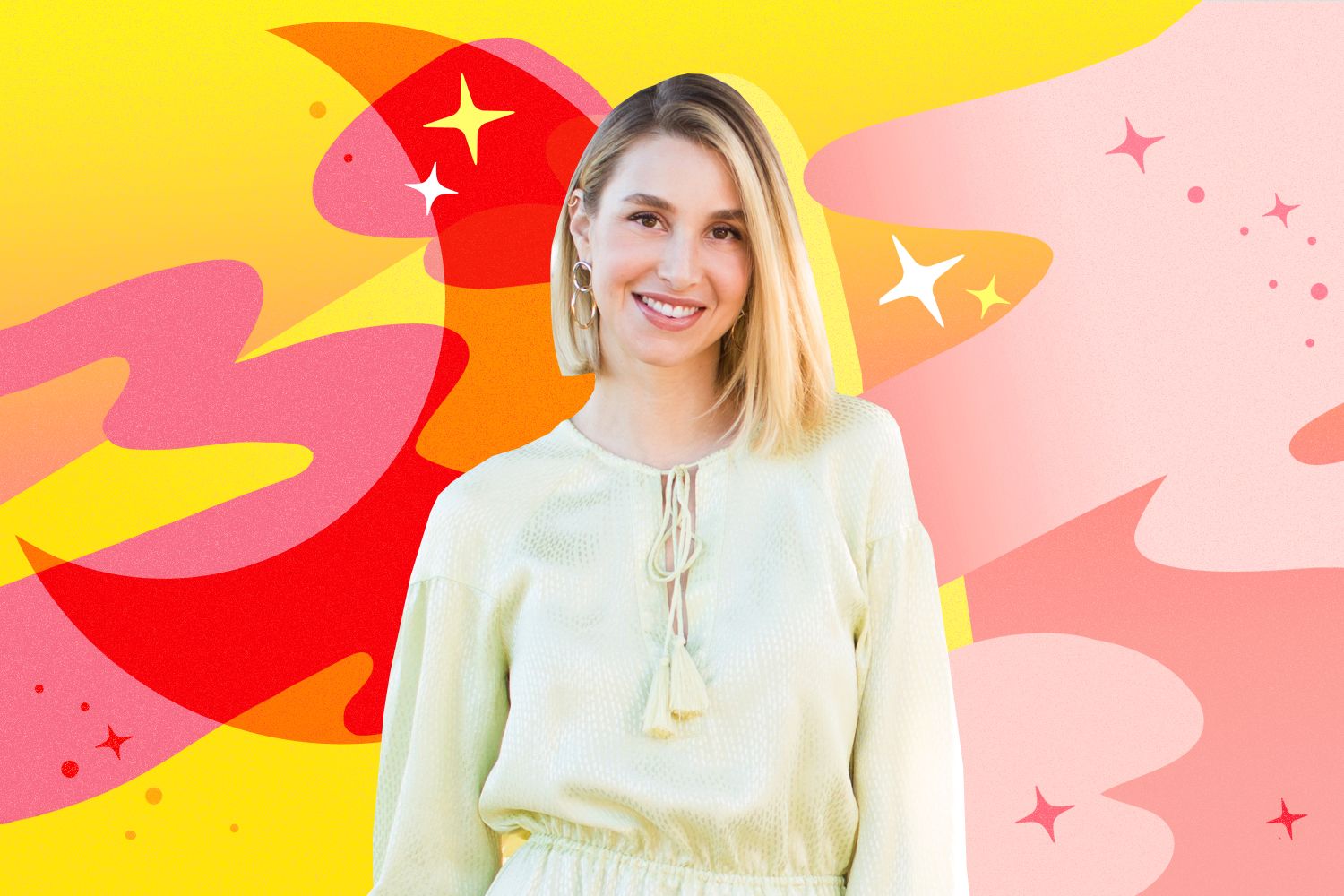 Our homes are our sanctuaries, where we retreat to rest, recharge and (occasionally) binge watch a whole season of our favorite shows. Perfect Night In is a series where we ask actors, artists, entrepreneurs, and beyond how they'd spend the ultimate luxury—a blissful evening at home.
TV personality and new mom Whitney Port is nothing short of aspirational.
Since The Hills premiered 12 years ago, she has kept busy with a range of projects—from taking on a fixer upper and transforming it into her dream home, to teaching kids empathy through gardening with Mrs. Meyer's Compassion Flower Project.
While staying proactive and productive is a great use of time and energy, it's crucial to know when to slow down and put those feet up, literally and figuratively. So, we sat down with Whitney to find out how she does just that during her nights in at time home—and left no questions unasked.
Set the scene
Your perfect homebody scene in 5 words: Cooking, wine, blankets, TV, husband.
Are you alone or with someone else: With someone else.
Night-in uniform: Sweatpants and a sweatshirt.
What two people, dead or alive, would you let crash your night? My dad and Bradley Cooper.
Now playing
TV or a movie? TV.
What are you watching? 'Bachelor In Paradise,' 'Big Brother,' 'The Challenge,' lots of reality.
eBooks or the real deal? The real deal.
Currently reading? I'm not reading anything right now.
Silence or music? Music.
Board games: yay or nay? Nay.
What's cooking
Order in or cook for yourself? Cook for yourself.
What are you eating? Steak with a salad and baked potato.
What drink are you pouring? A red wine, like a pinot noir.
What's for dessert? I like yogurt covered pretzels.
Late night snack? Banana!
Take care
Do you have a self-care ritual? Massages are my guilty-pleasure.
What do you try to avoid at all costs? Pasta and sunlight.
Candles: yay or nay? Yay! I love the Mrs. Meyer's Pumpkin Soy Candle.
Face masks: yay or nay? Yay! I love the egg cream mask by Too Cool For School and the hydramask by Comfort Zone.
Bubble bath: yay or nay? Nay but would love to get into them.
Chores: yay or nay? Yay! Grocery store, laundry, cleaning up Sonny's play area.
Ideal bedtime? In bed by 9 p.m., asleep by 10-10:30 p.m.
Thanks, Whitney!
Apartment Therapy supports our readers with carefully chosen product recommendations to improve life at home. You support us through our independently chosen links, many of which earn us a commission.