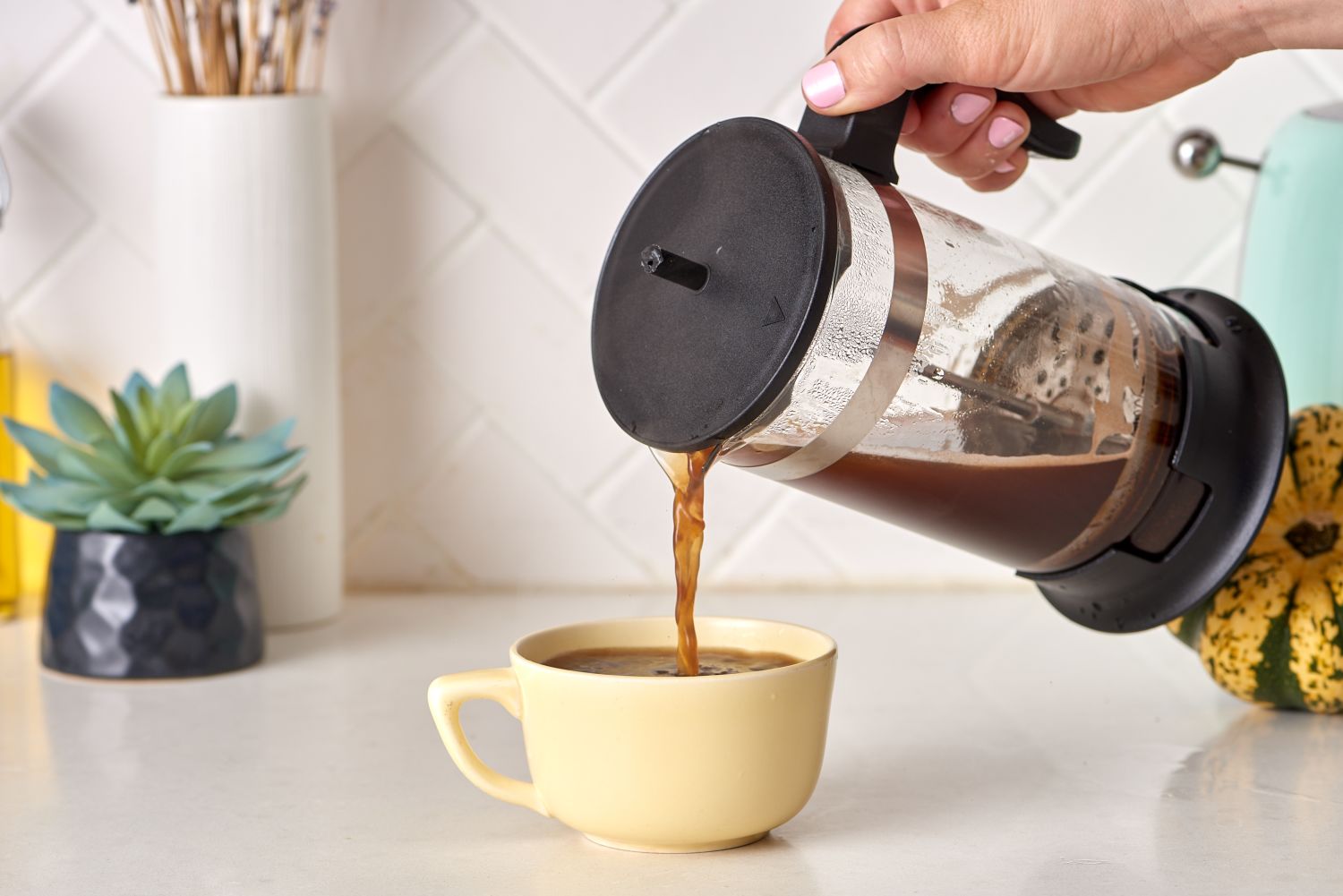 You might live every day like it's National Coffee Day, but turns out it actually only falls once a year (on September 29). From tired mornings to chaotic workdays and even the occasional late-night cup, your coffee powers you through a lot—and probably deserves to be celebrated. Since today's the big day (and there's free coffee all over the place), there's no better time to reflect on the current state of your relationship with the buzzy beverage.
While it's not uncommon to view your cup of joe as a cure-all, registered dietician Heather Caplan recommends a more intuitive approach. "I think it's always okay to have coffee if you enjoy the taste, and find a cup of coffee satisfying. However, it's good to know your personal response to caffeine."
By listening to your body, chances are you'll make the right decisions when it comes to caffeine. For moments in question, though, here are five times you might want to reconsider that second (or third!) pour:
1. If you can't get through the morning without it
According to a recent study, 64 percent of Americans have at least one cup of coffee a day. That means, more likely than not, you'll reach for a cup today; but if your morning habit is floating into can't-live-without territory, it could be time to step away from the mug.
2. If you've just put in your time at the gym
"I don't recommend having coffee immediately after a workout. It can suppress appetite and lead to under-fueling, or in some cases, cause a headache from low energy availability and/or dehydration," Caplan says. "If it's consumed in place of a meal or water, then really what your body needs is fuel or hydration."
3. If you're just drinking it because others around you are
If you spend a lot of time in coffee-centric environments (working from coffeeshops, working in an office with an espresso machine, etc.), make sure to monitor your intake. Keep tabs on when you're drinking coffee because you want it and when you're drinking it because others around you are filling up their mugs.
4. If it's late enough that you know it'll keep you up
Though first and foremost you should listen to your body, Caplan offers a word of caution about the hour of your consumption. "If you're sensitive to its stimulating effects, I don't recommend having caffeinated coffee at night, or even in the late afternoon. There's no hard cut-off, though, because everyone is different in terms in how much or how little caffeine affects them."
5. When it's not doing right by your body
"If you regularly get headaches after drinking coffee, feel irritable, drink it in place of a meal, snack to suppress hunger, or have a hard time going to sleep, those are all good reasons to reassess a coffee habit."