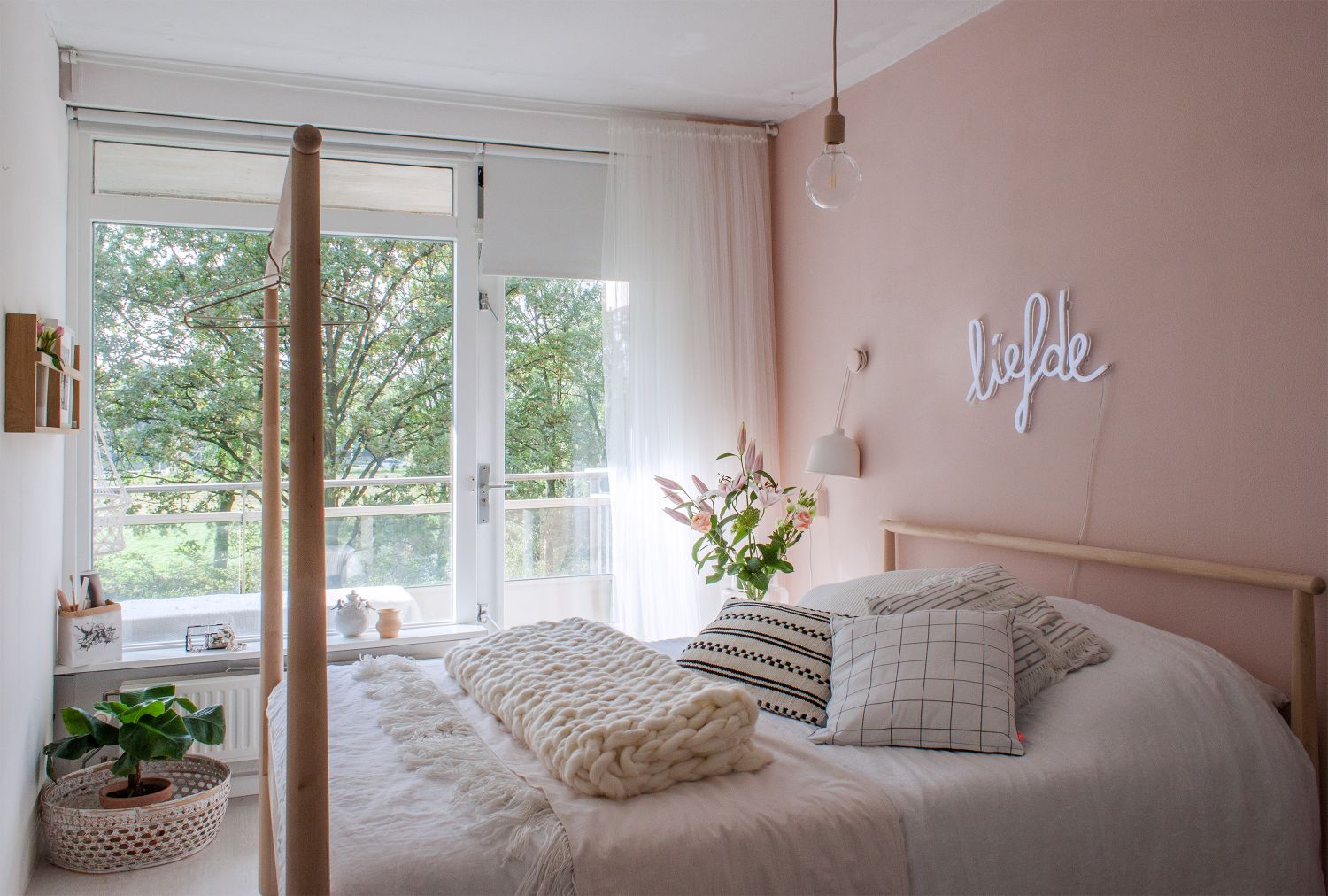 Welcome to Scandi Week—Apartment Therapy's seven-day focus on all-things Scandinavia (often defined as the countries of Sweden, Denmark, and Norway). Sometimes it seems like the whole world is obsessed with trying to copy this corner of the globe, from its timeless style aesthetic to its now-famous coziness rituals. For the next week, we'll take a look at all of it—cleaning, pop culture, and of course tons of eye-popping design inspiration. Pull up a blanket and get hygge with us.
Bedrooms should be calming spaces, where it's easy to cast off the stresses of the day. Look to Scandinavian bedrooms, with their limited palettes, organic materials, natural light, and verdant plants, for inspiration when creating a sleeping space that helps you relax and catch some quality ZZZs.
This Danish bedroom is filled with relaxed and well-loved items collected by the owner over time, including an iconic Egg chair and lamp, both by Arne Jacobsen, that were bought years ago. An old school map of Denmark hangs over the bed, which is covered by a Hay blanket.
This minimalist bedroom has everything you need, and nothing you don't. But the real draw is the nature just out of sight. The architect owner bought the place: "The first thing that struck me as I walked into the apartment were the large windows and the big trees just outside; it is a very peaceful place."
Sharita's bedroom looks soft and inviting. She describes her signature style as, "Lots of white, a touch of pink, romantic, light wood. I love natural materials and have an extra fondness for the warm and cuddly ones."
Ria and Piet Veld live in a charming Dutch house, which is cute and full of character. Ria's special skill is shopping for secondhand decor, vintage furniture and antiques on Marktplaats (the Dutch Craigslist) and integrating it into their very livable and accessible home. Nothing feels precious, or like you have to tip toe around it.
This cottage encapsulates the vintage feel of Sweden while balancing modern furniture and embracing beautiful views of nature (it has sweeping views of the sea). Large windows frame seasonal changes, but light also pours in, seamlessly melding the inside and outside.
(Image credit: Submitted by Julianne Rydberg)
Julianne's bedroom is another example of a soft, sleep-worthy space. Although the home was a new modern build, it looks lived-in and comfortable.
Anne's California home is marked by minimal simplicity, with soft, natural colors and organic elements throughout the space.