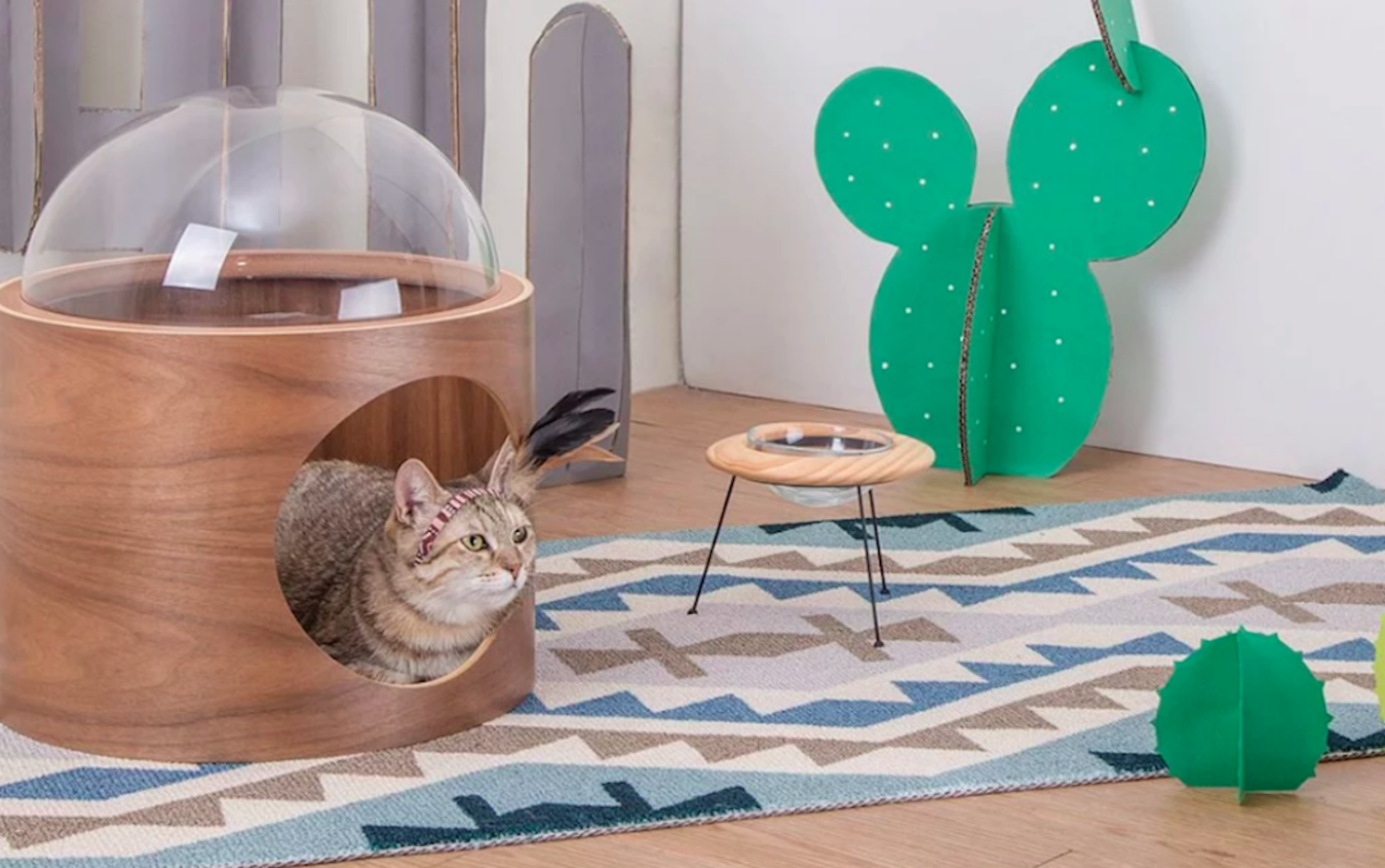 Does your cat actually sleep in the bed you bought them? Or do they like to sleep in boxes, on your counter, on your bookcase, or just about anywhere that isn't their bed? Cats are finicky like that. They do enjoy soft, plush beds, but they don't always want us to know that they like what we bought them. Maybe if you purchased this spaceship cat bed, your pet would have no other choice but to show you how much they love it.
MYZOO sells a variety of products for our feline friends, that has their needs in mind. The company not only looks out for what cats are interested in but also provides high quality, fashionable products like bowls, carriers, trolleys, trees, beds, scratchers, and more. One of the newest products that MYZOO introduced is their Spaceship Series.
The Spaceship Series is three models of cat beds that are inspired by spaceships. MYZOO has spent years studying cat beds and that is how they came up with the Spaceship Series. "Each component in Spaceship Series provides specific function; the transparent acrylic provides a secure environment by giving the cat a much wider eyesight; the four air holes on the body creates better air circulation and reduce the echo that may cause in a surrounded space."
The three models that they sell are the Alpha, Beta, and Gamma. The Alpha model's capsule provides a larger space area for your pet to sleep. This model is ideal for families with more than one cat. The Beta model is shaped like a rocket that is suited for homes with limited space. The Gamma model can be fixed onto a wall and will provide your cat with a perched viewing area.
You can purchase each cat bed in two different wood finishes, mahogany or walnut. The Gamma cat bed is sold with either a left or right entrance hole. Right now, the beds are available for free shipping until December 21st. The Gamma is available for purchase for NT$3,000 (~$98 USD), the Alpha is available for NT$3,490 (~$114USD), and the Beta is available for NT$3,000 (~$98 USD).
Apartment Therapy supports our readers with carefully chosen product recommendations to improve life at home. You support us through our independently chosen links, many of which earn us a commission.