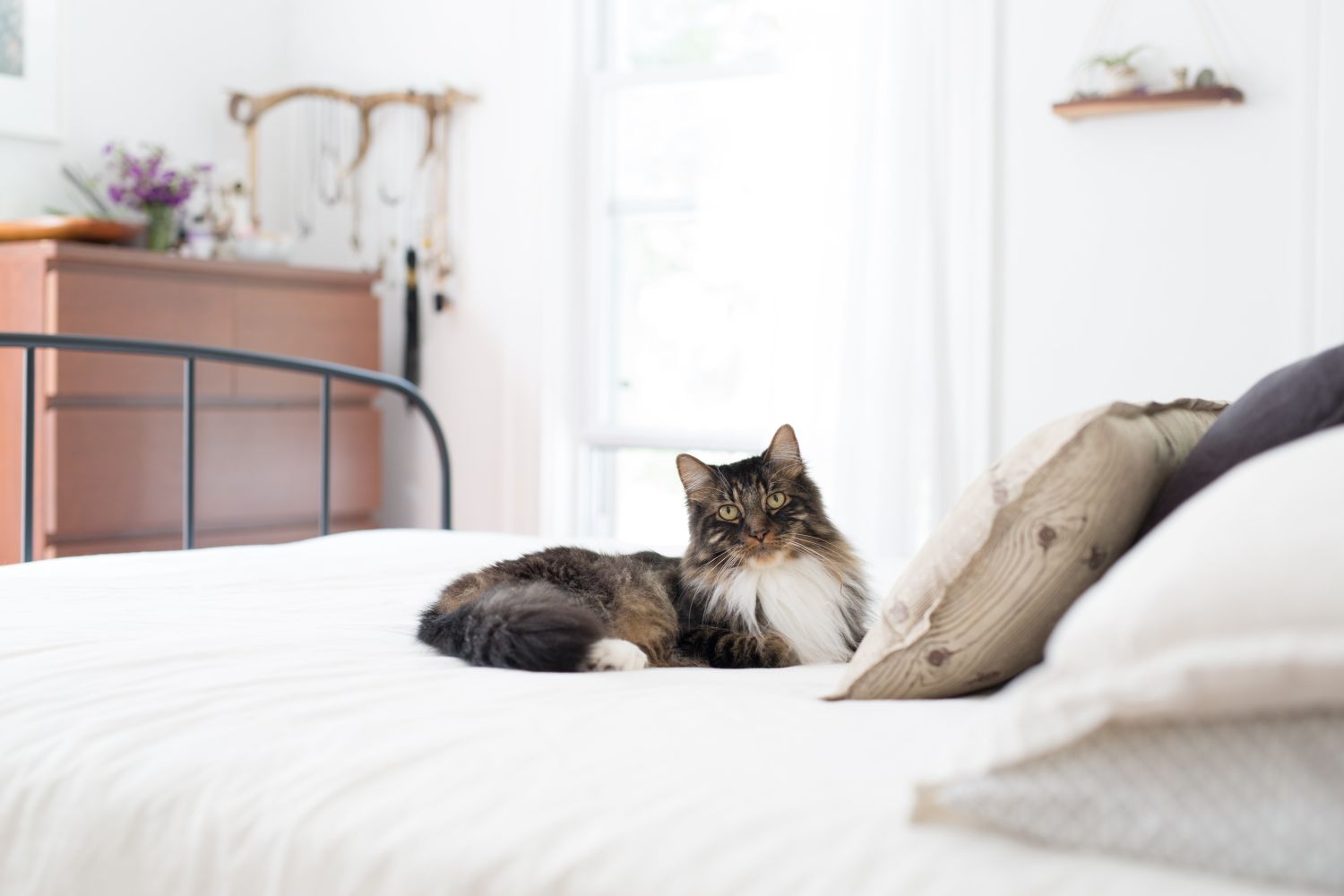 We always knew cat lovers were a breed of their own, but a new survey has locked down the proof.
Through a survey of 1,000 cat owners, it was determined that the average cat owner "likes" 398 cat-related posts and looks at 725 cat pictures and videos in a year.
47 percent of owners surveyed report taking photos of their cats often, and say it takes an average of three attempts to get the ideal photo. But it doesn't stop there; the average cat owner also has 13 cat-related items. But we're not just talking a cat toy or two. That includes the 44 percent who have a framed photo of their cat, 43 percent who own a cat stuffed animal, and 38 percent of owners who own a cat calendar.
Beyond the wild world of cat selfies, the survey found that cat owners spend more than three and a half hours a week talking with their cat, and just over nine hours cuddling. And clearly, it's working: Six in 10 cat owners surveyed said their cat has aided in combating loneliness. 54 percent say their pet has given them a sense of support when they're stressed out over work. They've also helped with friend and family troubles, grief and relationship trouble.
Of course, there are a few challenges of cat ownership. 21 percent of respondents said urinary tract health is the top concern for cats, followed by 20 percent who thought fleas were the biggest health concern. That was followed by 17 percent who chose digestive issues. However according to Mars Petcare, only 8 percent of respondents chose the correct health issue as the most common one cats face: Oral care.
We're not surprised that of the surveyed cat owners, 93 percent of them said they have a strong connection with their pet. But wait, there's more! 54 percent of say they have successfully trained their cat. And according to pet behaviorists, this is entirely possible.
"Creating a positive reward system for training allows you to bond with your cat while having fun and learning," said Jessa Paschke, pet behaviorist at Mars Petcare. "Training your cat to enter and exit a carrier and participate in their nail care will not only make trips and nail trims a breeze – it will also be less stressful for your furry friend. You can even train your cat to wear a harness and walk outside to offer them more safe exploration opportunities, as well as provide a fun interaction for you both."
Be sure to let us know how well that leisurely stroll with Felix goes.
The survey was commissioned by Mars Petcare U.S., Inc. and conducted by OnePoll.