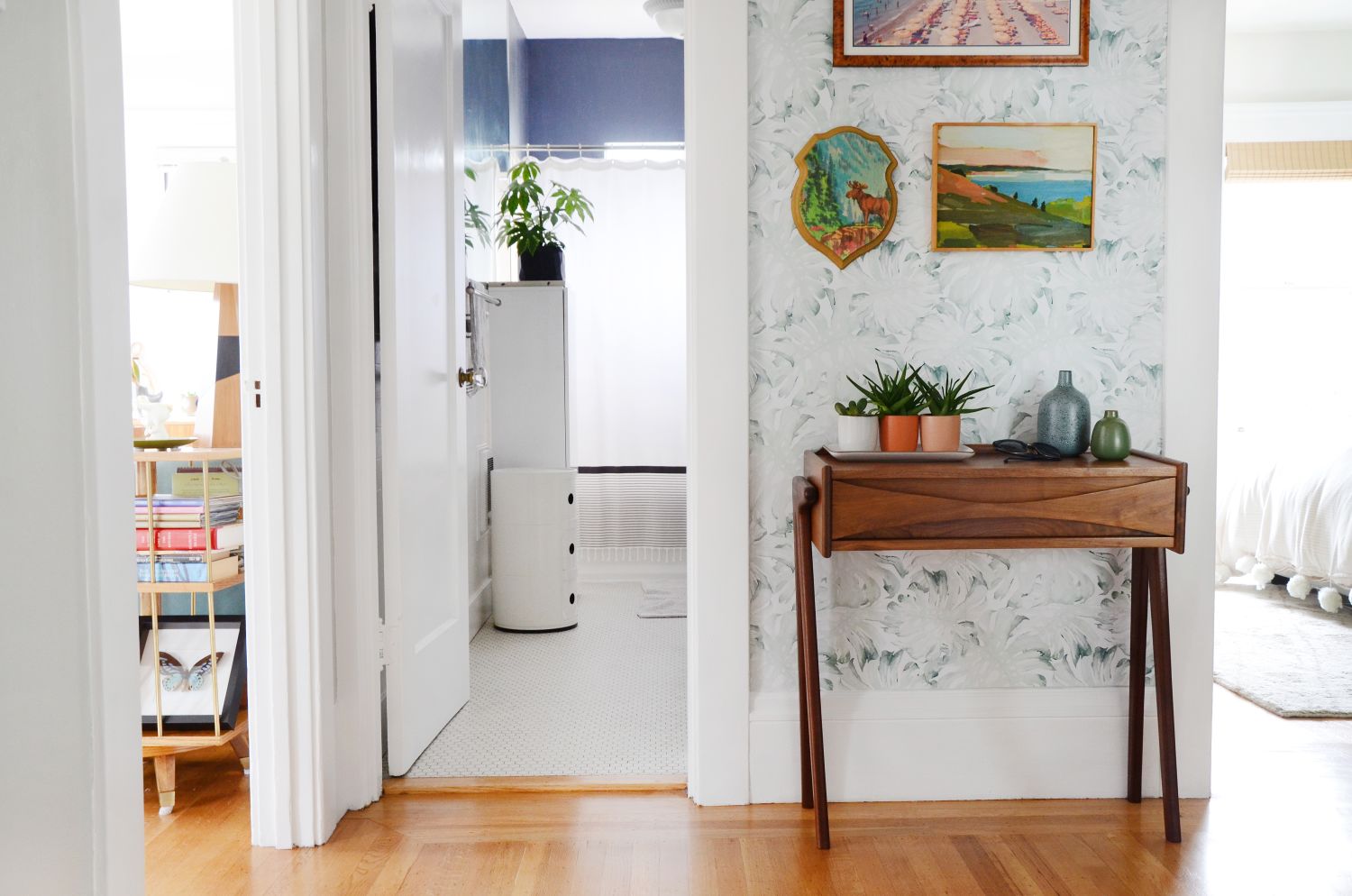 Awhile ago we shared our favorite DIY key holders to help keep you organized and get out the door faster every morning. But if you rent and can't put up hooks, there's one small addition you can add to your entry console to the same effect—a DIY catchall bowl.
I love the split, two-tone leather tray from Sugar & Cloth. Use one side to drop loose change and the other for keys, and achieve your Pinterest organizational goals.
This DIY may or may not have been created solely for the hand dish puns. Either way, go check out how to make a mold of your hand to add those subtle curves to your clay.
Leave it to Marlene to figure out this "Why didn't I think of that?" method. Instead of shaping the clay, she utilizes jumbo cookie cutters to knock out several of these adorable pineapple drop dishes.
We will forever laude the usefulness of trays. This upcycled leather and wood one from Jess is the perfect blend of masculine and modern that will look completely at home in your entryway.
Did anyone else make paper boxes in school? Besides being the most stunning shade of green, this leather catchall from Jojotastic is the grownup version—and requires no extra hardware. Gwen cleverly uses leftover scraps to tie the folds down for a timeless DIY.
Kristin of BlissMakes brings us another throwback DIY with her clay rope bowls. She gives them an updated twist with a modern color palette and liquid gold leaf. Use them on a floating shelf to add some organic texture.
Pick up a few, cheap terracotta saucers from your local gardening center for an easy DIY. Andrea's coordinating alphabet pair would look so chic on either ends of an entryway console.
I know everyone says Monstera plants are one of the easiest houseplants to take care of, but after killing two, I'm ready to try other ways to add their distinct shape around the house. Lia Griffith helps that goal with the perfect template to create your own "Swiss cheese" leaf dish.