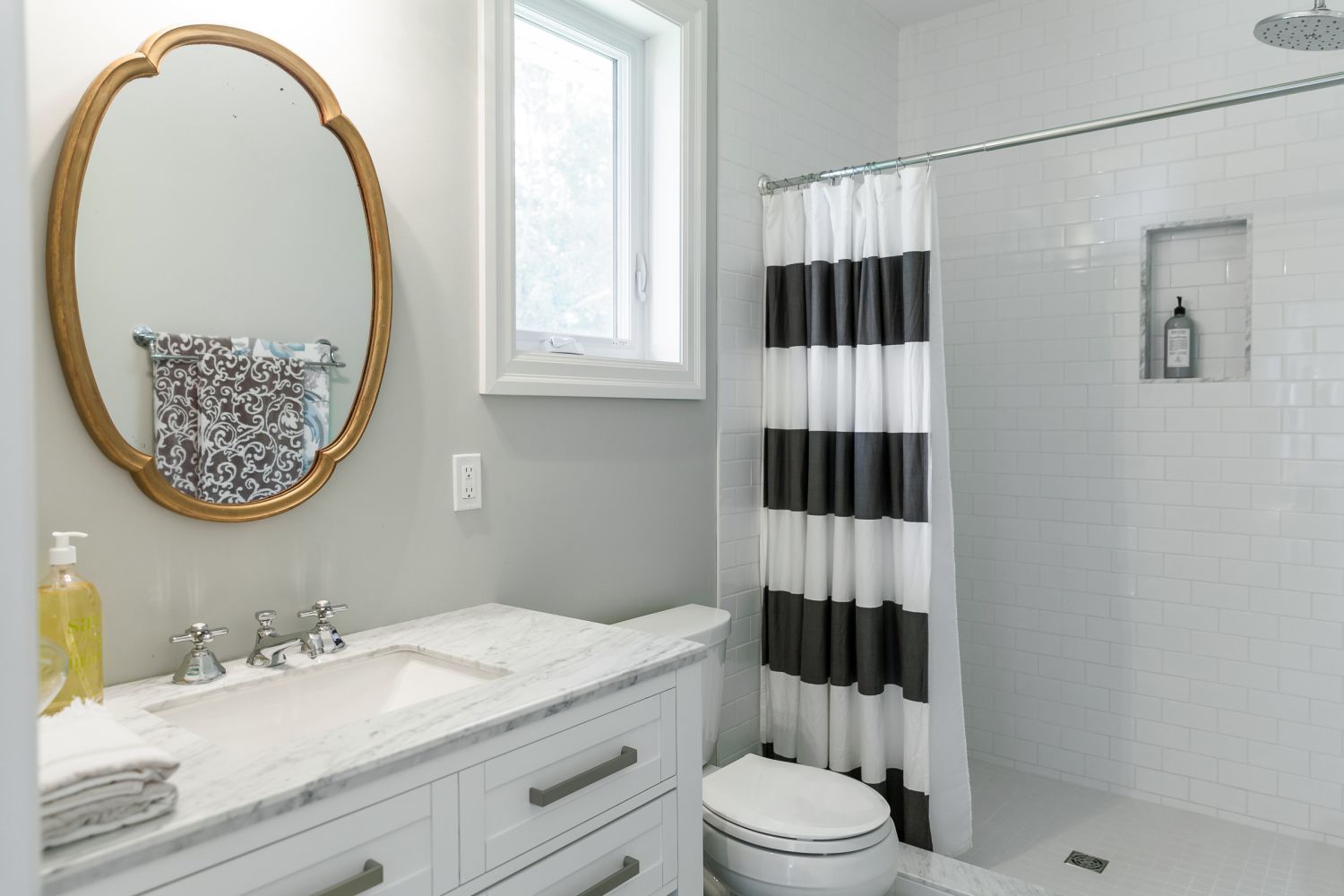 Most bathrooms and showers have limited space. They are only so many spots to stick all your products, cleaning supplies, and odds and ends. Keeping all that stuff organized—and out of your way—often requires the right tools and clever solutions, which is why I love this bite-size project that squeezes a little more storage out of your bathroom.
Install an extra shower curtain rod, either right inside your shower next to your existing one, or on the other side next to the wall. Use it to hang up your scrub brushes, kids' toys, or soap on a rope. If you don't have a towel bar in your bathroom, it's also a great place to spread fabric out to dry. This keeps what surface area you have free and clear of stuff, yet everything is easily within reach when you need it. Plus, when you keep your shower curtain closed, no one has to know it's all back there: Everything is hiding in plain sight.
This works for both renters and homeowners. You can buy an inexpensive tension rod off of Amazon for under $20, or pick one up at the hardware store, and install it in minutes. (Remember to tack on a pack of s-hooks to your order.) It's easy enough to remove if you aren't happy with it.
More About Bathroom Storage: