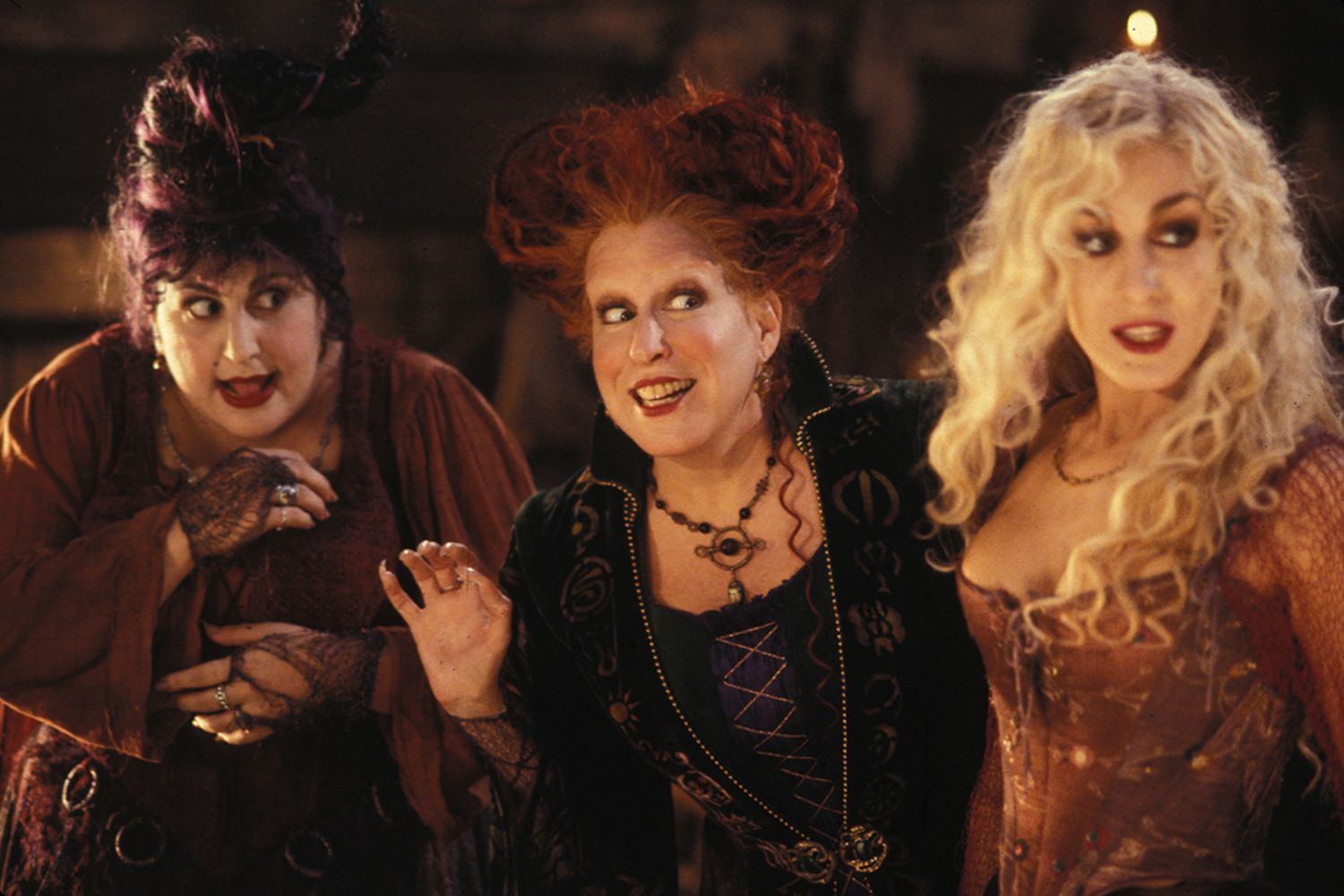 'Tis the time of year where people intentionally do stuff to scare the bejesus out of themselves, and that includes binge watching classic Halloween films. Thankfully, thrill-seekers have been simultaneously blessed and bewitched by Freeform and its 31 nights of Halloween. Possibly the most ghoulish marathon on TV, the network is currently airing all of our favorite Halloween-themed movies until October 31.
Trust that all of your regularly scheduled non-scary programming can totally wait until November, because this lineup is pretty fantastic. It mostly includes the tamest, creepy but cute selections (no Freddy Krueger-esque gore) we can't get enough of, including The Nightmare Before Christmas, Maleficent, The Addams Family, Hotel Transylvania, The Goonies, Willy Wonka & the Chocolate Factory (because, candy galore) and more. Also, if you've purchased anything from this year's Disney Hocus Pocus collection, then you'll be more than excited to know that in addition to airing the original film several times a week for the entire month and all day and night on Halloween (eek!), Freeform will also commemorate the iconic movie's recent birthday with the delightfully witchy special, Hocus Pocus 25th Anniversary Halloween Bash. The premiere is October 20, but it will re-air a few times.
So, prepare your favorite Halloween snacks, sip on your tastiest witches brew, round up a group of your friends and mercilessly quiz them on their knowledge of famous Hocus Pocus quotes (even better if you threaten to cast spells on them for every wrong answer). Extra cool points go to anyone who dares to arrange a TV viewing sesh while hanging out in one of these creep-tastic Halloween vacation rentals. However, for those of you have to settle for screams and raucous laughter from the comfort of your couch, that'll work too.
In the meantime, check out Freeform for the official 31 nights of Halloween lineup.