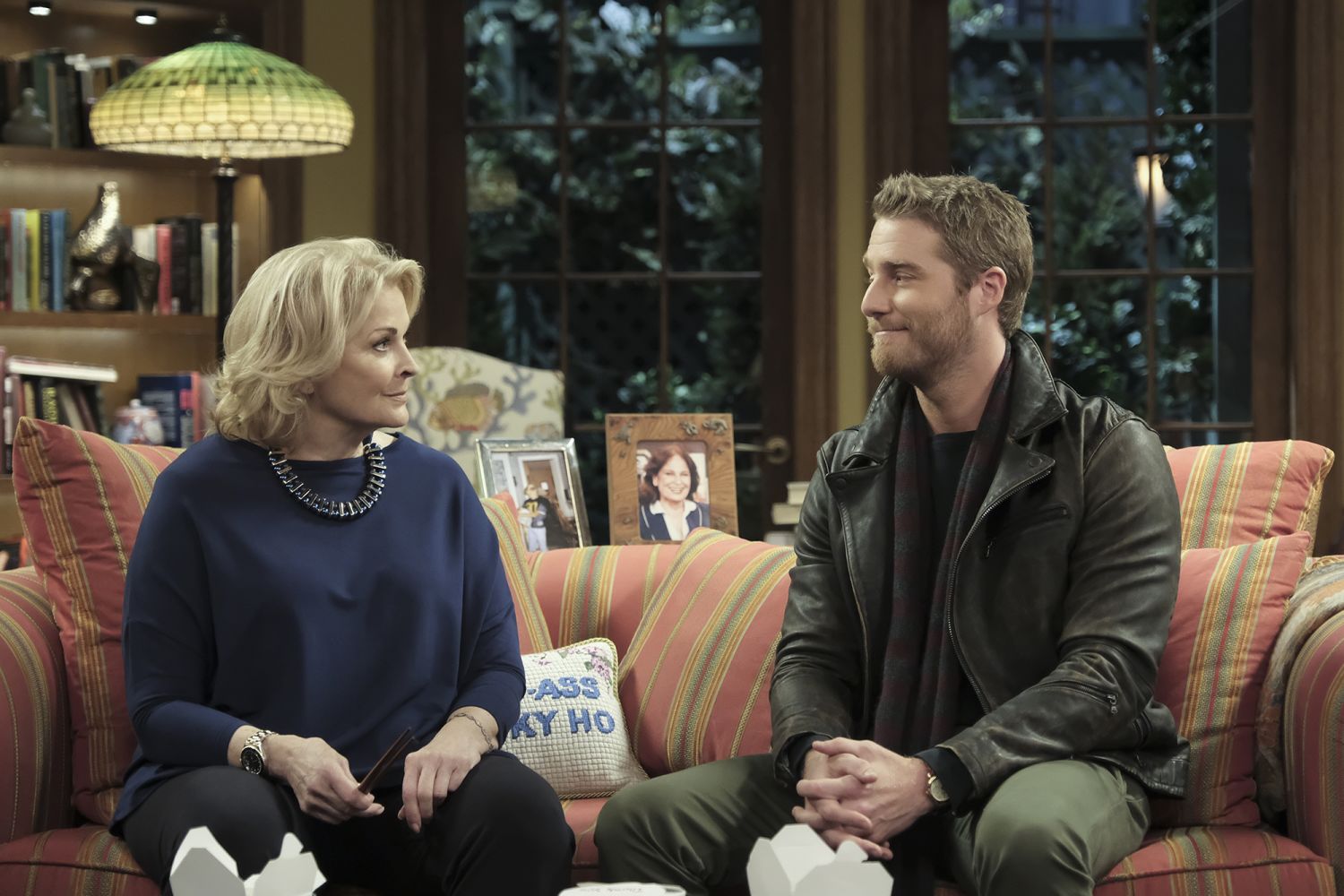 With the Fall 2018 season underway, we are returning to some our favorite TV abodes, and getting invited inside a few new ones. Join us this month as we explore the best homes on the small screen.
Show: Murphy Brown (the revival!)—CBS Thursdays at 9:30 p.m.
Style: This history-making heroine's Georgetown townhouse is filled with colorful, antiques, and memories.
Why we love it: Murphy is back and as a go-get-'em journalist, her home reflects a life full of adventure and style.
Back on the air after 20 years, Murphy Brown is here to tackle the current political situation while navigating fake news, tweet storms, and a son with a competing show in the same time slot on cable. What we loved about Murphy from the beginning was her self-determination and independence, both of which are in good supply for the revival.
With much of the original cast returning for the reboot, we were very excited to see what happened to Murphy's apartment, especially with a new production designer on board. Jane Musky joined the team after an illustrious career that includes films you may have heard of… does "When Harry Met Sally" or "Glengarry Glen Ross" ring a bell? We spoke with Musky about all things design and what to keep our eyes on in Murphy's revived townhouse:
Apartment Therapy: What's different this season?
Jane Musky: It has been updated. Murphy has raised her son Avery in this home and he has been away for a few years now but we still see his sports equipment, childhood art, photos of the two of them through the years, and I gave him both electric and acoustic guitars figuring he played growing up. We gave the home a bit more space and height physically compared to the original plan but I was careful to keep the same flow and basic layout of the original set since these actors had worked for many years with the plan. I honestly felt they would have muscle memory and fall right back into a comfort zone. I also was careful to replicate Murphy's sofa. We all felt that was home base and never changed.
AT: Were there specific challenges/considerations for the reboot that wouldn't occur on a new show?
JM: Yes. Many decisions for updating the sets were to keep the basic feel and familiarity of the house and bar for the audience so those who viewed had an immediate comfort zone. In creating the new Newsroom, we all knew this had to be a creation that felt viable and current and ironically unfamiliar to the FYI cast. They were jumping into 2018.
AT: Murphy's place was undergoing renovations for a chunk of the original run. Is that a plot point in the new series, and if so, how does that play into the design?
JM: Hah, we all loved the constant renovation. I see the Eldin years as the early Murphy feeling restless, a bit unsure sometimes and trying to find her standing in her profession and in her tony new home. In our Murphy 2018, Murphy is settled, raised a wonderful son, and knows she is good at her job but ready to erupt once we have an election for President. Who knows? She may give way to restlessness again and channel her energy into a big house shakeup.
AT: What does the 2018 space say about how the character has changed in the past two decades?
JM: She has raised her son in this home and also has many years now of settling in. Murphy has great taste, but is still very eclectic in her choices, and loves keeping her history.
AT: What is your favorite piece on set?
JM: The Newsroom set and updating Phil's bar wall dressing to include politics of 2000; a rainbow world.
AT: Does Candice Bergen have a favorite piece?
JM: Her great needlepoint pillow on the sofa. (Editor's note: see above.)
AT: Any easter eggs viewers might miss?
JM: The JFK bust behind the bar from original set, a blackboard on the back bar with a juicy Diane English quote written by me in chalk for each episode, the great drawing of Phil hanging in the bar my graphic artist did, a photo we composed of Phil and Phyllis as young kids with their parents hanging on the back bar, Avery's baby shoes on the console in hallway to the kitchen.
Want to get this look? Here are some similar pieces:
Apartment Therapy supports our readers with carefully chosen product recommendations to improve life at home. You support us through our independently chosen links, many of which earn us a commission.