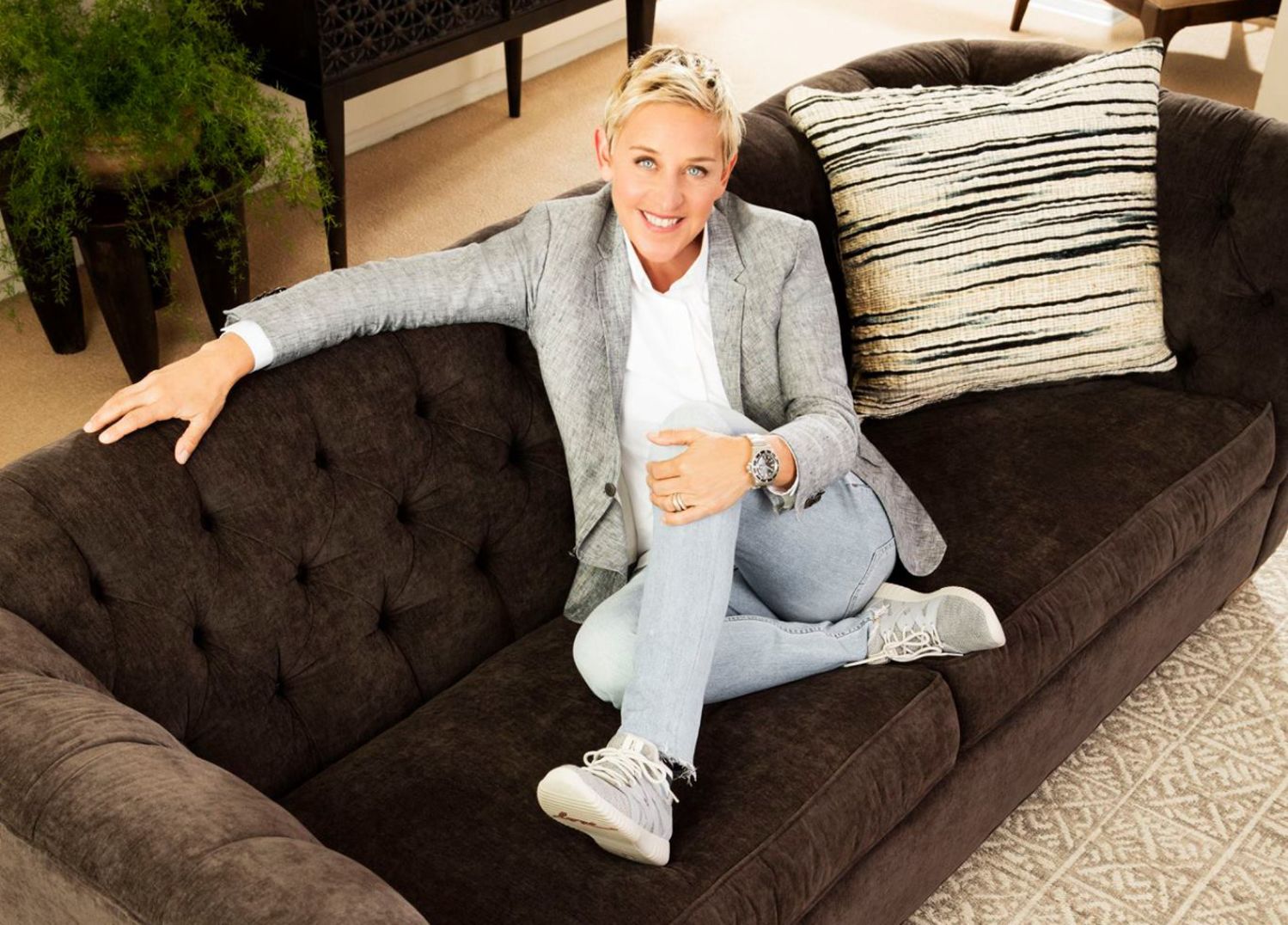 Ellen DeGeneres' reputation as a serial house flipper is well documented, and now we have a bit of insight as to why she moves so much.
On Friday, Ellen DeGeneres sat down with host Savannah Guthrie of "TODAY." She was there to share her #MeToo moment—which she also recounted to Busy Philipps earlier in the week on her own talk show. Despite the heavy topic, the comedian touched on some lighter notes as well.
Guthrie mentioned that DeGeneres has a lot of "side hustles," including flipping houses with her wife Portia de Rossi. Ellen responded, saying "it's not really house flipping," but goes into detail on what they do as a couple:
"We buy a house, and we love it, and we stay in it, and we get a little bored because we like a different style or a different aesthetic, and I love furniture and I love decorating. So, if I find something else and we make money, then why not move to another house?"
There was a moment of silence, then Guthrie confirmed that was the definition of what "flipping" was, and the room bursted into laughter. And DeGeneres laughed alongside them, saying that the habit was "unintentional" for her and de Rossi.
But there is no doubt that the couple have been actively buying and selling homes in recent years. Take their former Beverly Hills estate, which they purchased for $17.4 million in 2012 and then sold a year-and-a-half later for $20 million. Talk about an investment with a quick turn-around!
Another example is the 1930s Santa Barbara villa that they bought in 2013 for $26.5 million. After the massive purchase, the power couple also invested in surrounding properties that accumulated to a 17-acre haven. And just four years after buying the villa, they put it back on the market for $45 million.
Later in the "TODAY" segment, DeGeneres talked about where this buying-and-selling habit possibly originated from. "We didn't have money, and we never owned a home, we lived in apartments," she says. "We would look at houses every Sunday. We'd go to open houses and we could never afford a house. As a kid, I thought, that is going to be my house. And now, I buy as many houses as I can."
Hey, to have a hobby that also makes you money? You go, Ellen!
Watch the full segment of the "TODAY" exclusive here.