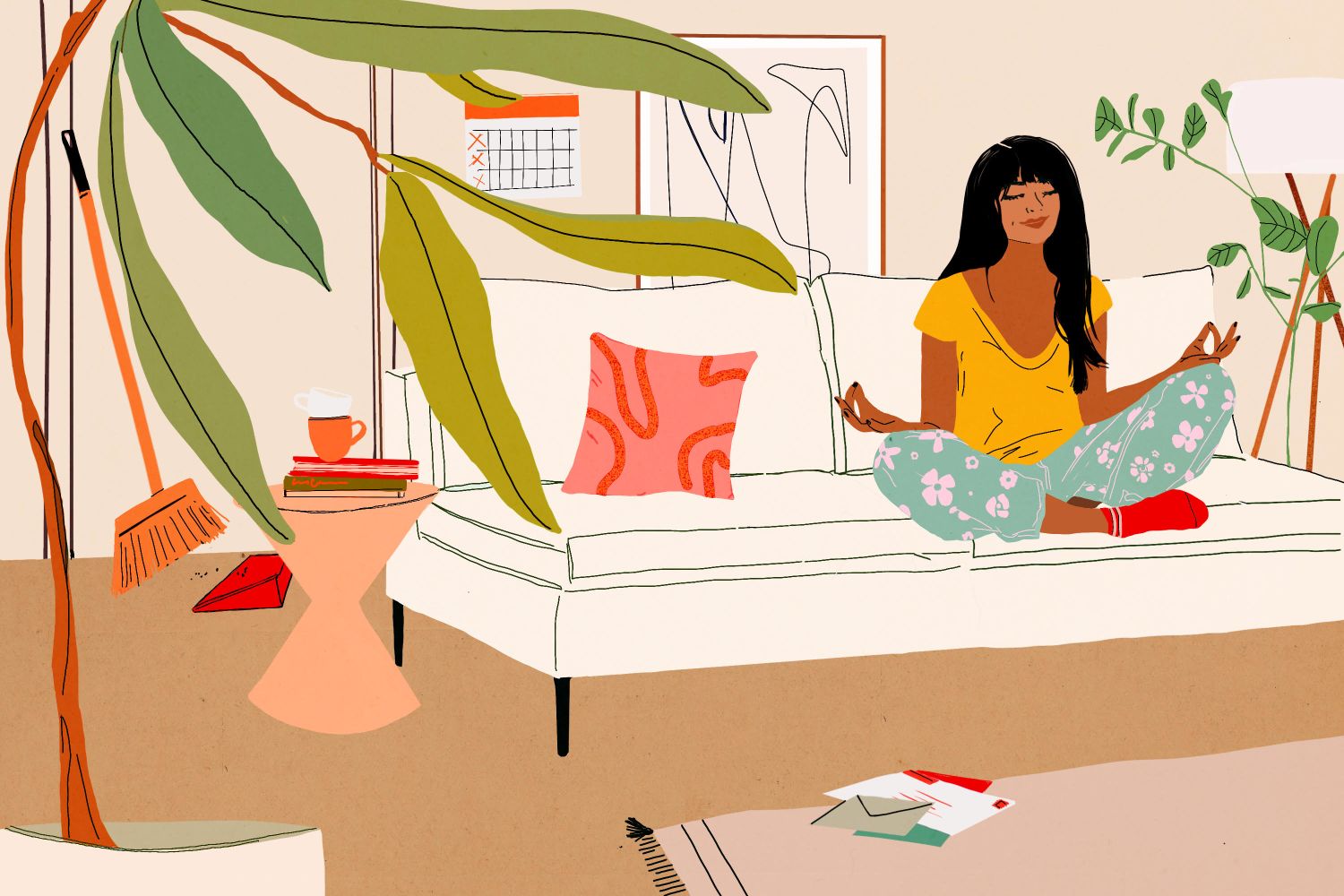 Your to-do list is long and your bullet journal is bursting. It seems like there's always something you could or should be doing—but maybe that's exactly the problem. While the pressures to be (and stay!) productive have reached an all-time high, overscheduling your free time could actually do more harm than good.
Enter "Should-Less Sundays"—your new favorite weekend tradition. Coined by blogger Tiffany Davidson, the idea encourages taking a day off from scheduled tasks, and instead enjoying a more mindful approach to navigating the day. As Davidson puts it, "Instead of putting check marks next to words on a to-do list, we just quiet these busy minds and let our bodies guide us." Translation: If you've been looking for an opportunity to unplug your alarm clock on weekends, you just found it.
Chronic over-schedulers, you're not alone. Girls' Night In founder Alisha Ramos knows a thing or two about the pressures to be "on" all the time—that's why she started a weekly newsletter all about the joys of staying in and chilling out.
"Our culture is obsessed with productivity, and there's so much pressure to always be working or doing things to obtain a certain goal," she says. "We end up feeling guilty if we're not doing something productive. I've learned that it's just as productive to give your brain a rest and enjoy something mindless and pleasing for no reason at all."
(Image credit: JGI/Jamie Grill/Getty Images)
Her advice for your Should-Less Sunday? "I make it a point to carve out either a full day (or, during busy weeks, at least a few hours) of phone-free time during the weekend, solely so I can recharge. Recently, I'm really into watching the Great British Baking Show. My experience has been that when you let your brain cool off, you'll unexpectedly find new ideas or inspiration."
So this Sunday, consider embracing a day free from pressure, expectations, and the must-stay-busy mindset. Instead, try these tips for slowing down and laying low for one full, glorious day:
Go alarm-free and let your body do its thing
Waking up when your body wants is a dangerous game on a day you have to head to work or tackle a to-do list. Fortunately, that day is not today. Sleep in 'til your heart's content.
Dig through old cookbooks (and the back of your fridge)
Whether you prefer the challenge of a new recipe or you'd rather stage a Chopped-style throwdown with leftover ingredients, food can be the catalyst for a great day of should-free fun.
Make something with your hands
Get crafty, but here's the catch: do it because it's fun, not because you want it to be good. Choose process over product and discover the joy that comes with learning cross-stitch or collaging for the first time in years.
Learn to ignore chaos (a puzzle can help)
If you're really struggling without your Google Calendar, keep a puzzle around for occasions like this. Putting the pieces back together will help scratch the itch you're having for structure—while still challenging you to do it the slow way.
Lounge around. Have zero regrets.
There's something to be said for the type of day where sitting is the most work your muscles have to do. If you're in desperate need of a recharge, lean into it. Stay in bed, catch up on a book, journal, binge Queer Eye, text a friend you miss, and call it a day.