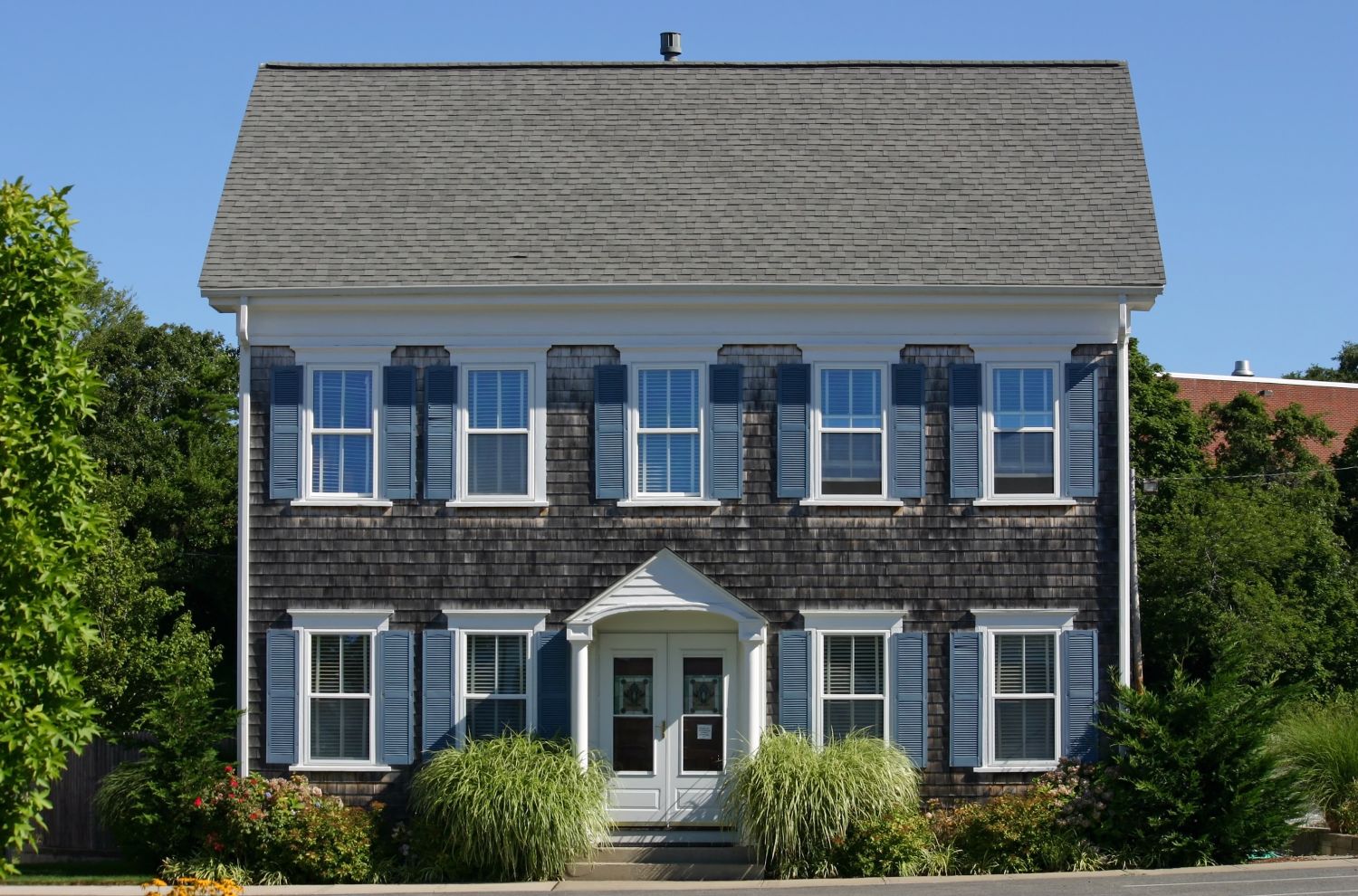 There are many reasons to love old homes—the unique charm, the historical touches, the amazing architecture. But taking on an elderly home comes with its own set of challenges, too. Morgan Cohen, certified inspector and founder of MKC Associates in Boston, says that the biggest mistake he sees with people who want to purchase an older home (he qualifies an old home as one that was built before 1950) is that they don't understand how much effort it takes to repair and maintain a new home. "People are dazzled by the beauty and charm of old homes, and they love them," he says. "But then they realize that repairing moldings, trim, siding, slate roofing, other components requires excellent (read: expensive) carpentry."
Cohen also says that it's of the utmost importance to get an inspection done before putting in an offer on the house. "You can't afford not to," he says. "There is truly no better way to get a sense of what you're getting yourself into." Brenda Bradshaw, a real estate agent in Bradenton, Florida, says that the number one thing she tells her clients is to expect the unexpected and build a financial cushion for any issues that may come up with the home. Her other piece of advice? "Have great contractors and do things the right way. You could end up with something really lovely for your family to enjoy for many years." Cohen agrees, saying that old homes, while a little bit of work, are absolutely worth it. "They often have craftsmanship that is unequalled, materials that can't be made today, and a meaningful soul," he says. "Old homes have character that new homes simply do not. The effort is worth it if you plan on staying in the home, and as long as there are not any major or significant problems."
So what are those problems you should be on the lookout for? Cohen and Bradshaw have the five major issues to watch out for as you're scouting out your charming older home.
1. Structure
Cohen says that building codes in cities began in the 1930s, so if you're looking at a home that pre-dates those regulations, you might be facing some bigger costs down the road. "Homes built to older standards, or no standards at all will have old framing, undersized framing, and wall, floor, or beam structure underbuilt by today's standards," he says. "This means that virtually any time you want to make changes, renovate, upgrade, or add on to the home, you will have to make modifications and reinforcements to the existing structure." Bradshaw adds that a big-ticket item like a foundation issue is something you can't skate around, as it could make the house unsafe for you or your family to live in, no matter how beautiful it might be.
2. Old Electrical Systems
"Homes built before the common use of grounded wire in household circuits will have old, ungrounded, sometimes unsafe wiring," Cohen says. "Additionally, there are usually not enough outlets, fixtures, or supply to the home where you will want them—meaning you may have to rewire several circuits and may have to upgrade the service." Cohen also notes that recently, insurance companies have been increasing costs or outright denying insurance to homes with old systems, which is something to keep in mind.
3. Plumbing Systems
The plumbing in an older home may come with its own set of costs, Cohen says. "Especially drain piping inside walls, into the floor, and out to the street," he adds. "Note that old piping running out of the home may be old cast iron, clay tile, brick, or even wood. If that piping is collapsed, damaged, or clogged, it may be a big expense to lay new piping out to the street." Cohen recommends a camera scan (also called a sewer lateral inspection) on all older homes—especially if they are vacant or were flip homes. Bradshaw adds that buyers should be on the lookout for lead pipes, as removing them and installing new piping could add up quickly.
4. Environmental Hazards
Both Bradshaw and Cohen say that buyers should be wary of asbestos insulation in old homes, as prolonged exposure to the toxin can cause some serious health issues. Cohen also adds underground oil storage tanks and outdated well and septic systems to the list of issues to be on the hunt for. "These are all potential hazards and safety concerns, and they can add up to a very high expense if you have to remediate any of these items," Cohen says.
5. Wood Destroying Organisms
Just like any other home you may be looking at, Bradshaw and Cohen say that it's important to watch out for any pests that can harm the structure of the home. "Consider that there is a very long history of this home in which there could have been termite or carpenter ant activity in the structural members," Cohen says. Why might that be an important thing to look out for? Because the fix could potentially be a little pricey, Bradshaw says. "They could cause foundation issues, which would be an expensive remediation as well," she says.
None of this is to say that buying an older home is impossible, but Bradshaw and Cohen say that it's crucial for buyers to understand all of the issues that could arise with an old home. If you're seeing too many problems with the home, Cohen says to trust your intuition. "Go with your gut," he says. "If you start feeling queasy during the inspection, you might want to listen to that feeling and move on to the next one. Don't fall too hard for the home until you know its problems."
At the end of the day, Cohen says that owning an old home is an extremely unique experience. He says to set your expectations realistically and remember that it will take some work—but the end result is absolutely worth it. "I love old homes, but I also see the worst of the worst—so I know that it is not for the faint-of-heart," he says. "If you go into it level-headed, you might have a chance to own the home of a lifetime."