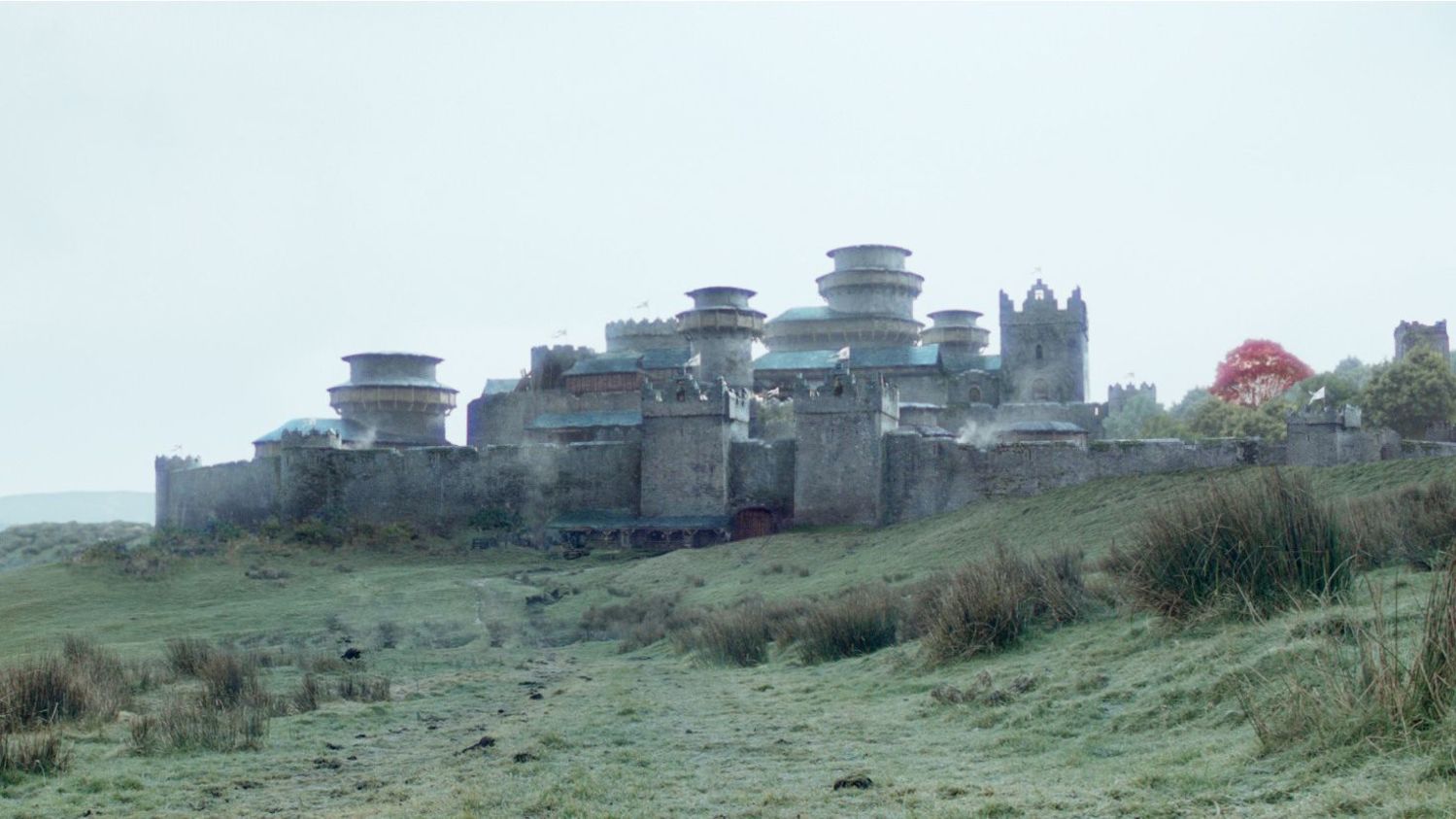 Unfortunately, it's not possible to witness dragons and battles unfold in Westeros IRL, but HBO is working on the next best thing: a series of "Game of Thrones" tourist attractions in Northern Ireland.
The premium cable network recently announced the project, which is the result of its partnership with Tourism Northern Ireland. CEO of Tourism NI John McGrillen described the scope of the forthcoming attractions, confidently predicting them to be "a game-changer for Northern Ireland on the global tourism level."
Visitors will be invited to explore several popular sets from GoT, which HBO will leave fully intact after the series comes to an end in 2019. Various well-known Westeros locales are currently under consideration for the exhibit, including Castle Black, King's Landing, and Winterfell.
In addition to digital and interactive displays, GoT-obsessed guests can expect to be granted an up close and personal look at props, costumes, and weapons used in the show's famously gory battle scenes. Also, a more involved tour will take place at Linen Mill Studios, which will host a comprehensive exploration of the series' seasons and settings.
"HBO is thrilled to celebrate the work of the 'Game of Thrones' creative team and crew by preserving these locations and inviting fans to visit Northern Ireland and explore Westeros in person," said HBO's Vice President of licensing and retail Jeff Peters. "The opportunity to celebrate Northern Ireland's pivotal role in the life and legacy of the show and share its culture, beauty, and warmth is also a huge inspiration behind these Legacy projects."
Needless to say, this project proves that GoT fandom knows no bounds—real or imaginary. So far, the inspiration of "Game of Thrones" has proven itself to be limitless—even the Getty Museum got in on the dragon action by recapping episodes of the show with medieval art.