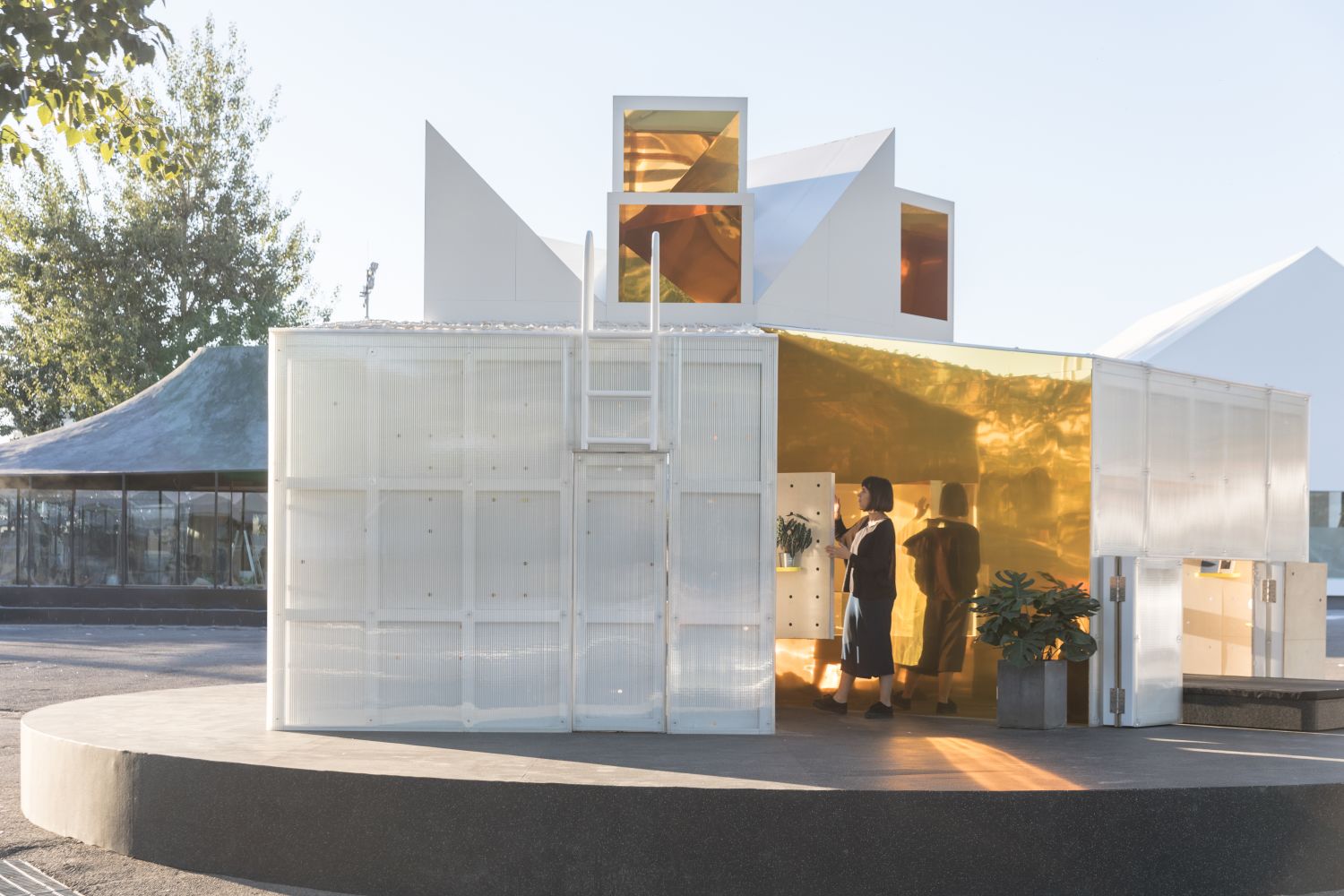 Given the world's ongoing issue with housing crises, becoming skilled at making a small space more livable has become more of a necessity for many. Mini Living's Urban Cabin is one of several tiny houses specifically designed to take some of the strain off of cities that are struggling to provide ample housing for their citizens.
The fourth in a series after designs that appeared in New York, London and Los Angeles, the Urban Cabin is currently part of Beijing's China house vision architecture exhibition from September 21 through November 4. Just like the ones before it, its design—a collaboration with Chinese architect and Penda co-founding partner Sun Dayong—reflects the local culture. At a mere 161 square feet, the inspiration behind the latest iteration of the conceptual diminutive dwelling is Beijing's hutong, a network of narrow alleyways that connects traditional courtyard residences.
The interior of the Urban Cabin is split in two, with the living and sleeping areas occupying one side of the structure while the bathroom and kitchen are on the other. A standout design feature is the home's gold-painted roof, which reflects warm hues on the spaces beneath it. The home continues its cultural nods – and in a big, whimsical way – with the inclusion of a large, open space that resembles a courtyard, complete with private nooks, corridors and a swing. A rooftop hammock rounds off the prominent playful feel. Finally, the home sticks to the Mini Living mission of "creative use of space" through various design elements such as fold-out shelves, folding windows and tables, portholes and various holes for adjustable hooks and hangers.
According to the architects, the MINI cabin "demonstrates how to potentially achieve maximum quality of living within a minimum space."Shanghai is slated to host Mini Living's first "fully operational space," which Forbes reports will open in April 2019.