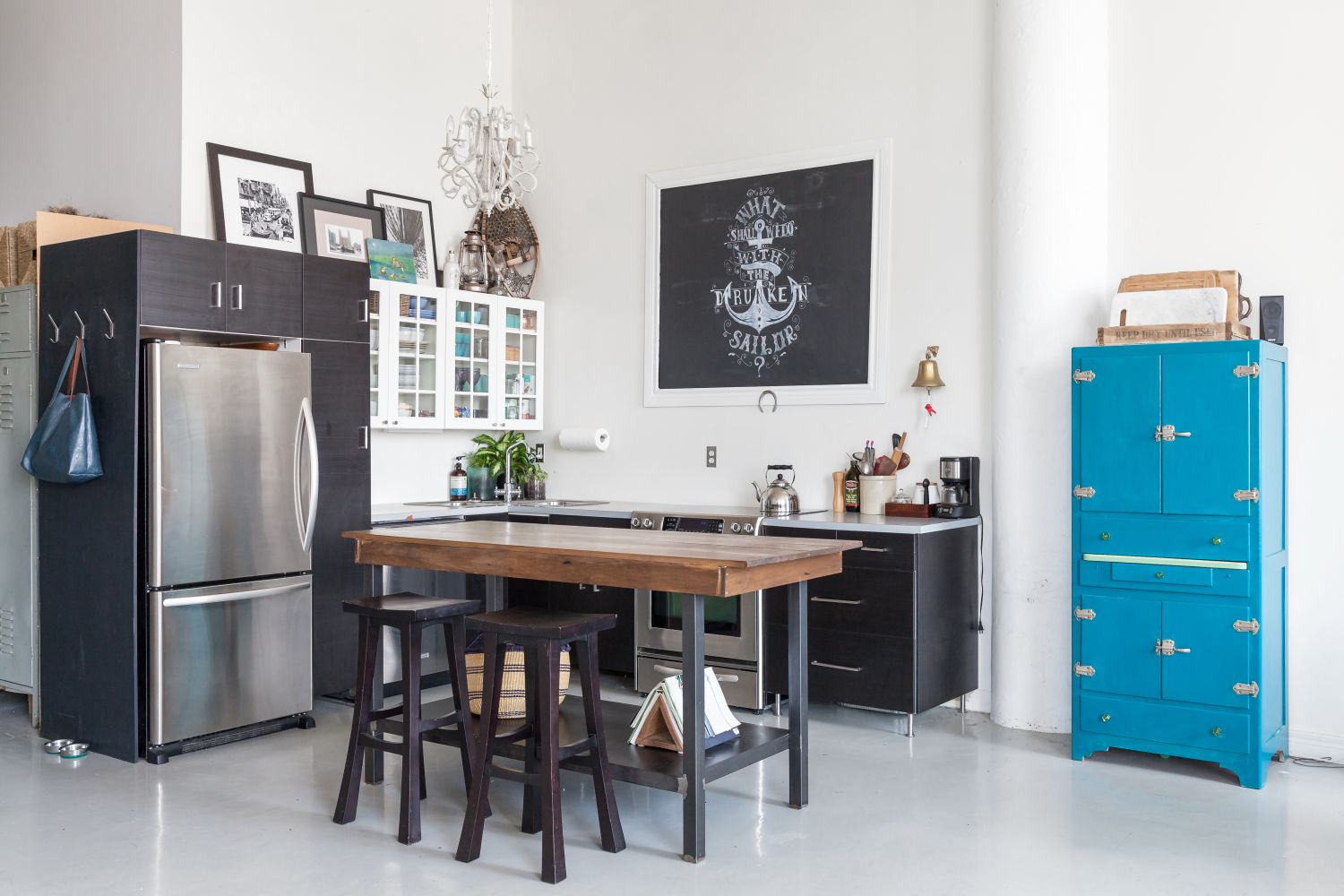 Raise your hand if you have a household chore that you just love to do. Even if you hate cleaning, you probably have your hand in the air. There's always something. I love, love, love using the Shop-Vac. It's incredibly satisfying to watch it cut a swathe through dust and dirt, swooshing everything up into its roaring nozzle. I can Shop-Vac all day long, and I always claim the job when we're doing a big project. I even picked one out as a Valentine's Day present once. (I know.)
For my husband, that same mania comes with mopping (and sweeping, too, for that matter). The man will mop every day, twice a day. I'm so not complaining. The acres of hardwood floor and tile in our Victorian home take a beating with two dogs and the ceaseless dust that apparently self-generates daily, so it needs it.
But he was using Swiffer mops and, let me tell you, those add up in a major way. One pad might do half the first floor (and the house has three floors). It felt wasteful to keep spending money and throwing those things away (even though I did find some unlabeled Swiffer-style pads for a couple bucks a package). And when I was the one to mop, I found the handle too small in diameter and not tall enough—my tweaky back will go out of whack at the slightest wrong move, and brooms and Swiffers are among the most dangerous.
Then I learned about this spray mop, and everything changed. The O-Cedar ProMist MAX Microfiber Spray Mop (because a mop this awesome deserves a name that long!) satisfies that urge to see the results of my work in much the same way a Shop-Vac does and it's tall, sturdy, and has a great handle that's easy to grip. Plus, it's a lot easier to store and pull out at the end of the night than my big utility vac.
Okay, so maybe it didn't change our entire lives. But now I look for reasons to mop! Muddy paw prints by the door? Boom! I grab the mop, and with a quick spritz of the trigger a clean-smelling mist leads the way. Spritz, mop forward, mop back, repeat. Paw prints gone, dog hair picked up along with it, and all is right in my world in that moment. A water bowl spill in the kitchen? Same. In fact, while I have it out I'll probably take a spin around the dining room for the heck of it.
The heavy-duty microfiber pad can be flipped to use either side, the head swivels to let me get under furniture and into tricky corners, and while we probably use a single pad longer than might be strictly sanitary, it goes so much further than the flimsy disposable Swiffer pads. I can't even do the math on what it now costs to do a full mop of the house. It uses a refillable bottle that is nearly all water; we literally use drops, like I'm talking a quarter-teaspoon, tops, of The Laundress concentrate. Fill a bottle and we get several mops out of it. So, a fraction of a penny sounds about right. (Maybe I'm better at math than I thought!) We bought an extra pad so when one's done we throw it in the wash (yes, again with The Laundress) and use the other.
If I sound like I'm obsessed, I kind of am. And so is my husband. When we're divvying up chores, we now actually fight over who gets to be the one who mops. Meanwhile mountains of laundry stack up because what's fun about that? In fact, I think I need to go mop right now!
What's your favorite household chore? Have you used this O-Cedar mop? Do you prefer Swiffer? Something else?
Apartment Therapy supports our readers with carefully chosen product recommendations to improve life at home. You support us through our independently chosen links, many of which earn us a commission.