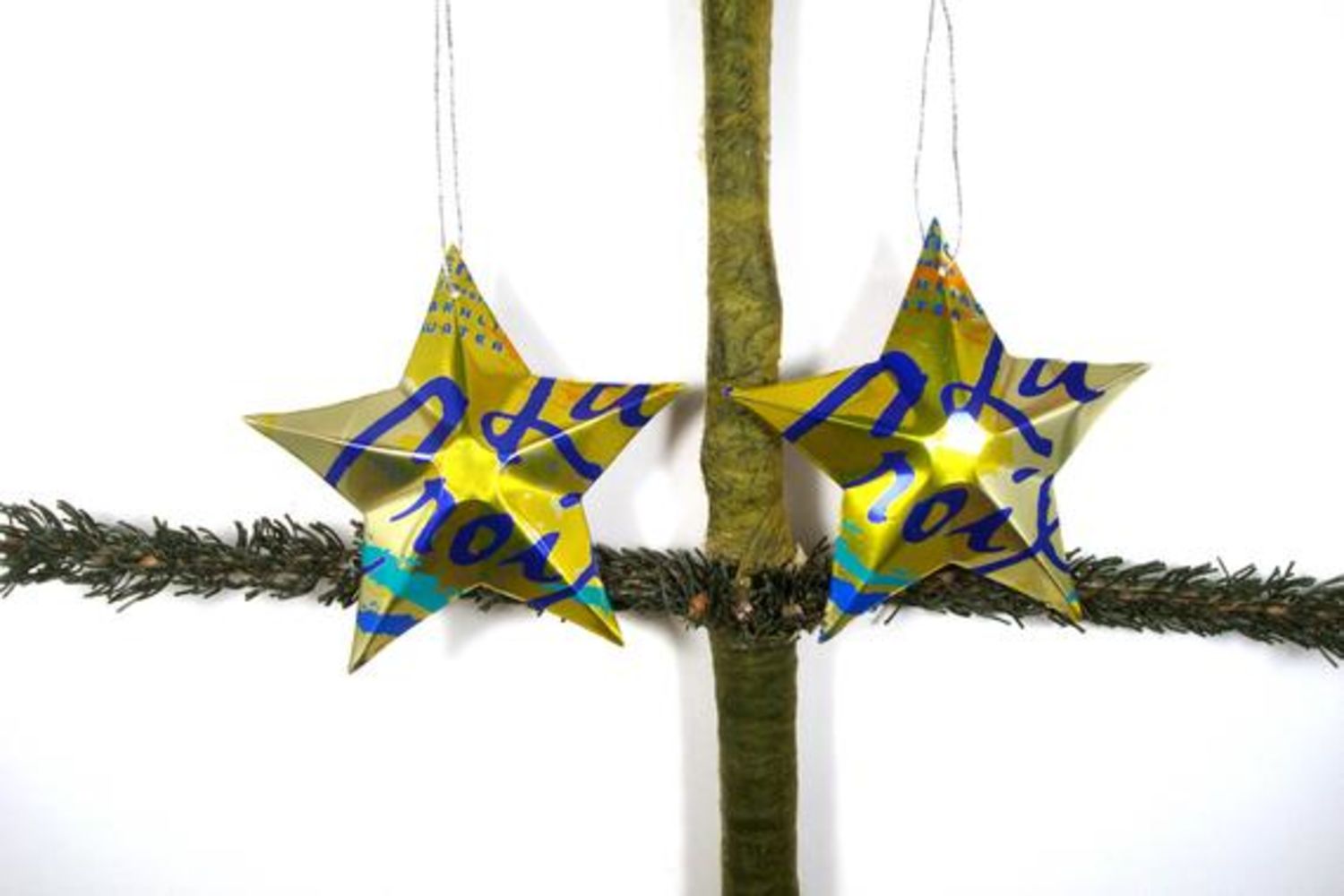 With Halloween right around the corner, it is officially okay to start thinking about Christmas. Don't let anyone dampen your Christmas spirit! Honestly, it is smart to start your shopping early, that way you don't drop $2,000 the first week of December. Not only should you think about presents, you're also going to want to think of your Christmas decor.
If you love decorating your Christmas tree, you might be a nostalgic person who has kept many ornaments from your childhood. Or maybe you're the kind of person who loves to pick out a new theme every year for your tree. If you're the latter, you're going to want to check out these adorable Christmas ornaments. They are perfect for the La Croix lover in your life!
Thanks to Bustle, we learned that the Etsy seller TexasTieDyeGuy sells handmade La Croix holiday ornaments. If you don't have a Christmas tree, they can also be used as gift toppers for holiday and birthday gifts. You don't even need to be celebrating to have these as decor if you're a mega La Croix lover. You can buy these ornaments based on four popular flavors of La Croix: Lemon, Lime, Grapefruit, and Berry.
The ornaments are made from recycled La Croix cans and hand shaped into little stars. Don't worry, there is no leftover La Croix on the cans. Each can is thoroughly cleaned and dried before it is shaped. The ornaments are made from a process that this Etsy seller has perfected over the last nine years.
The stars are made three dimensional, with an open back that shows the silver interior of the can. Each of the cans has been cut and made sure to have smooth edges as they are hand shaped one at a time. They are meant only for decoration, meaning these aren't great gifts for people with little ones in their lives. Since each star is handmade, they might be slightly different in shape, which means every single ornament that is made is technically one-of-a-kind!
You can check out the TexasTieDyeGuy's Etsy shop to see all of his La Croix ornaments and other decorations he's made out of cans.