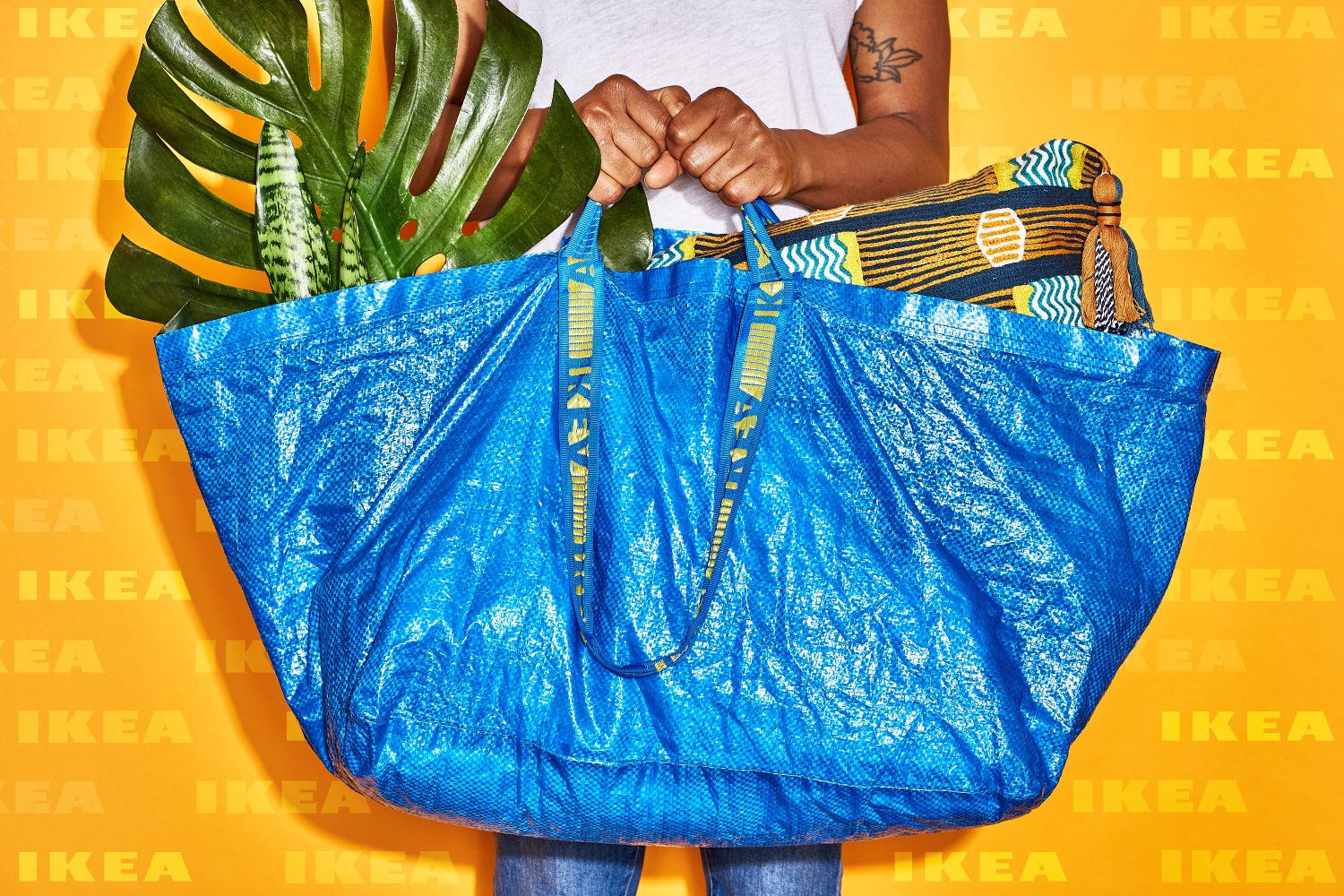 There's nothing wrong with using outdoor furniture indoors. In many ways, it's actually a smart move. Pieces created with outside use in mind are typically built to withstand things like wind, moisture and extreme temperatures. So if you have kids or pets, these items should be better suited to hold up to wear-and-tear. Some outdoor items have gotten a bad rap in the past for being not so stylish or crafted from less-than-cozy materials, which made them unfit for inside the home. But I'd say the market has come a long way in the last couple of years. Designs are chicer, and fabrics and fibers are more comfortable than ever.
Most outdoor furniture and furnishings collections drop early spring (unless you live in a year-round warm climate), so you're not going to find a ton of inventory in stores now. But never fear: IKEA to the rescue! Everyone's fave Swedish furniture emporium always stocks outdoor specific items that can be utilized indoors. To that point, here are 10, available-now pieces that get their decor jobs done well—and look good doing them—whether indoors or out.
This powder-coated shelf and cabinet combo would be a great potting bench. But how cool would a couple of them placed side-to-side look, corralling art supplies and toys in a playroom? You could also use one in a laundry room or an entryway and not have to worry about the family's wet gear or clothing ruining it.
And you thought wool was durable and easy to clean? Polypropylene trumps natural fibers in terms of maintenance because you can basically hose it down after spills (or pet accidents!). It is also super thin for easy vacuuming.
Talk about chic! Boy, am I glad I didn't spring for the little metallic Haws watering can I've been eyeing. This new galvanized guy is a fraction of the price and just as cute.
The linear design of this metal room divider reminds me of a Mondrian. Not great for privacy, but this one is definitely visually light enough to use in tight quarters. Lean it up against a wall, and it's either the perfect place to hang linens—or plants.
For this price tag, I doubt you'll find a better handmade cushion cover that's this large (20-inches square) or on trend, both in terms of its pretty green hue and knotty texture. The fact that it's resistant to water is the icing on the cake.
Outdoor drying rack or extra coat closet? You decide. It even comes with casters, so you can roll it around and let it play both roles (get it?), depending on the time of year.
Attention, plant parents and people who can't get enough of boho style, this rattan chair is for you, and it'd be the perfect accent piece for a living room. It's also conveniently under $100 and stackable, should you decide you want a couple more one day for your patio.
If you're in a small space, there's nothing wrong with a little bistro set being "your proper dining room." This ivory metal style comes with a tiny table and a pair of chairs with removable polka dot cushions.
I've liked this coffee table since it came out. Super simple and neutral for the most part, but the top has a little bit of texture going on to give it some visual interest. The KROKHOLMEN does look like outdoor furniture, but if you're on a budget, I think you could get away with it in a living room. Try spray painting it a fun color.
Wait, what? You're just putting your plants on the floor? That's so 2017 of you. All kidding aside, elevating a planter on a pedestal or stand is a good way to add height to and/or fill an empty corner.