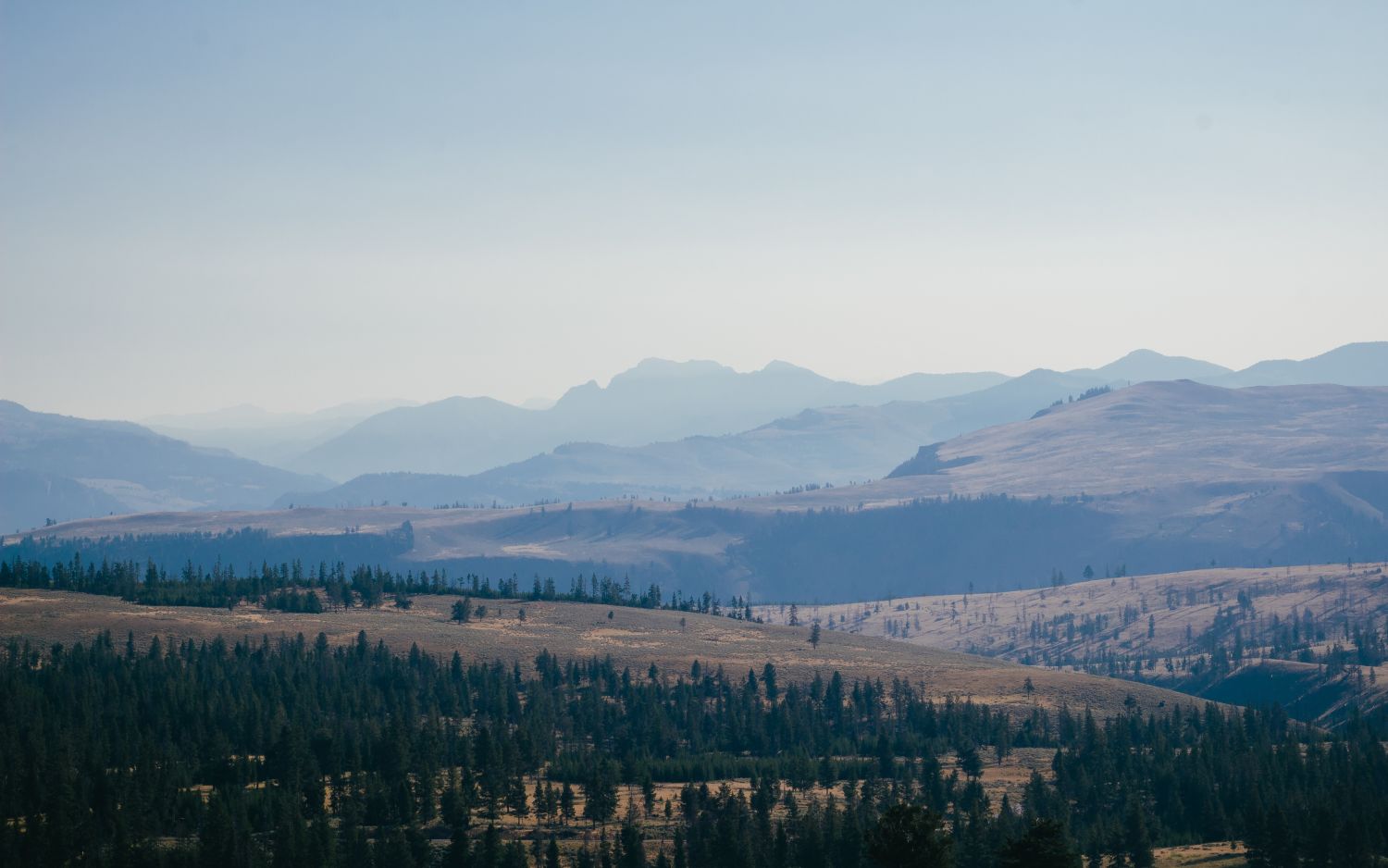 Yellowstone National Park is the world's first national park and is visited by millions each year. The expansive park straddles three states: Wyoming, Idaho and Montana, and is home to many types of ecosystems, including forests, mountains and lakes.
If you've never been, here's what makes Yellowstone great: A variety of wildlife can be found throughout the park, including one of the largest elk herds in North America, wild bison, grizzly bears, wolverine, and lynx. One of the largest volcanic eruptions in history happened at the park, which created a large caldera. The park also has approximately 500 geysers, including the famous Old Faithful.
For outdoor enthusiasts, visiting Yellowstone at least once is a must. The park spans more than 3,000 square miles, though, making it nearly impossible to see all it has to offer—even with multiple trips there. So what if you lived close enough to the park that visiting on a regular basis was no problem?
As you might imagine, living close enough to the park to swing by for a last-minute hike is highly desirable. According to Realtor.com, the median home price in Jackson Hole, Wyoming, the valley area surrounding the park, is $1.3 million. If you were to use a 10 percent down payment, at current rates, your monthly mortgage payment (according to Zillow's mortgage calculator) for that would be $7,511. And—based on the guideline that your monthly mortgage payment should be no more than 28 percent of your salary—you need to earn about $321,900 per year to afford to buy a home there.
"The incredible natural beauty and wealth of world-class recreational opportunities is often what draws buyers to Jackson Hole," says Laurie Huff, an agent with Jackson Hole Sotheby's International Realty. "In addition, Wyoming's status as the number one tax-friendly state in the nation provides a haven to those who can claim residency."
Though you can find more modestly priced homes, some of the higher-end houses are worth peeking into. Located just minutes from Yellowstone, this beautiful four-bedroom home is situated in the heart of another national park, Grand Teton. In addition to incredible views and access to all the parks have to offer, it also boasts granite countertops, hardwood floors, and custom milled woodwork. It's priced at $1,995,000.
"The more people from around the world that buy and become full- or part-time residents create a cultural diversity in our small town that furthers the allure of Jackson Hole," Huff adds about the area's appeal.
And here is a four-bedroom home situated on 5.3 acres in Jackson. In addition to its proximity to the parks, this log home also offers private access to nearby Snake River.
Cleary, there's a lot to love about living near the spectacular natural beauty that is Yellowstone National Park. Would you consider calling this area home?