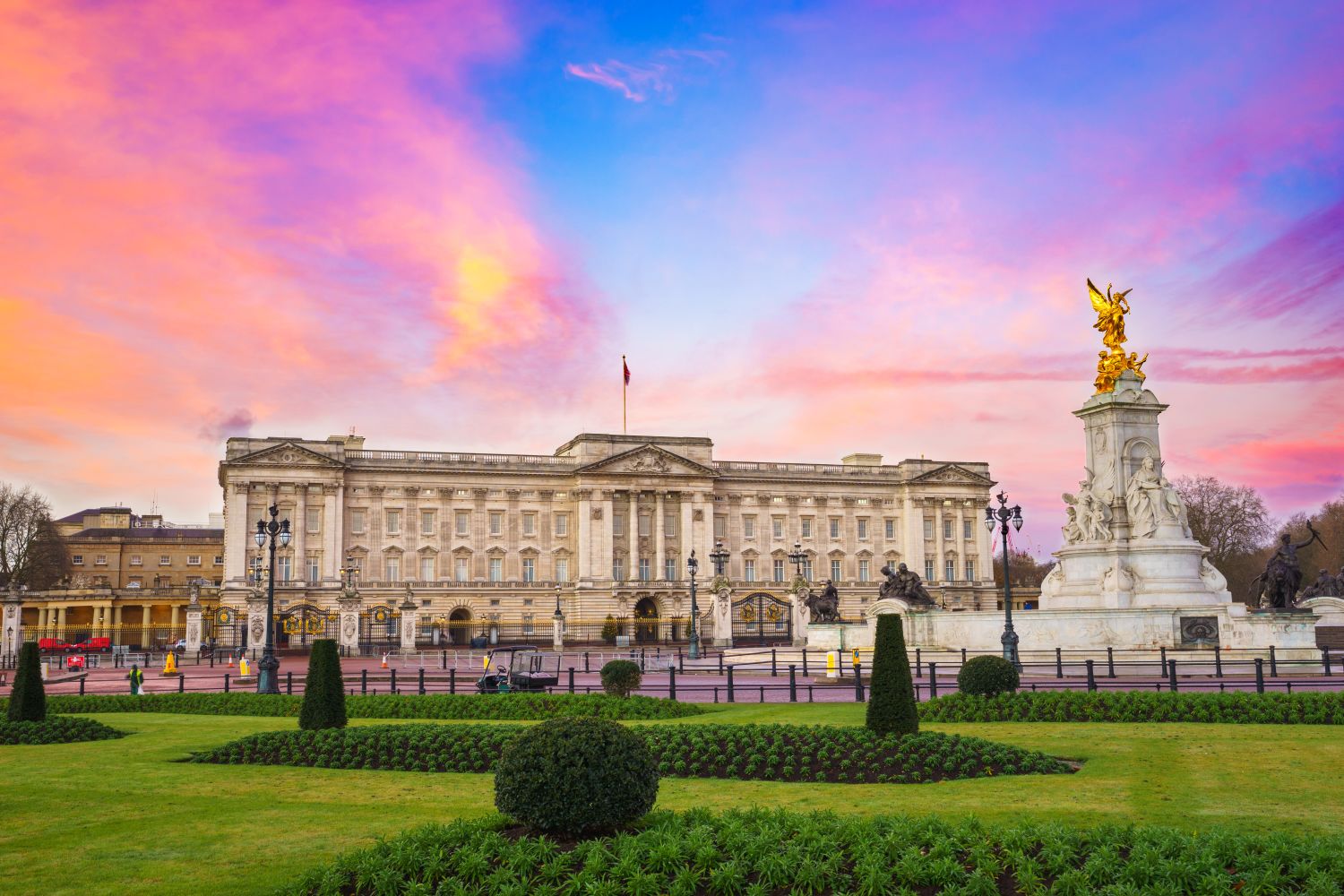 It's just a minor home renovation for the Queen of England. The 92-year-old royal is moving out of her gilded spread at Buckingham Palace so the infamous estate can undergo a £369 million renovation.
According to the Daily Mail, more than 3,000 precious treasures and historical artworks have been removed from the Queen's residence so changes can be made. This included 200 paintings, 40 chandeliers and 1,000 trinkets from the East Wing, where the renovation has already begun.
But it sounds like Queen Elizabeth isn't much of a diva when it comes to having to give up her space.
"The Queen is immensely pragmatic and she wants to stay in the palace," a senior royal official anonymously told reporters, according to the Mail. "She said let me know where you would like me to go." What a low maintenance gal!
The need to make changes in Buckingham Palace stems from not only its historic nature, but from actual danger: the 3,000 miles of dangerous vulcanized rubber cabling running through the palace was pointed out to be a "catastrophic" fire risk. And to get to the cable, the rooms must be emptied of their expensive belongings, including art and furniture.
In a video on the Royal Family's official YouTube account, they showed how they're documenting the transition. The video features employees carefully removing priceless goods so than can be safely put in storage, or on display elsewhere.
Originally built in 1703 as a town house for the Duke of Buckingham, the palace later became a royal residence. It will remain open for state visits and other events during the renovation, which will be barely noticeable from outside.