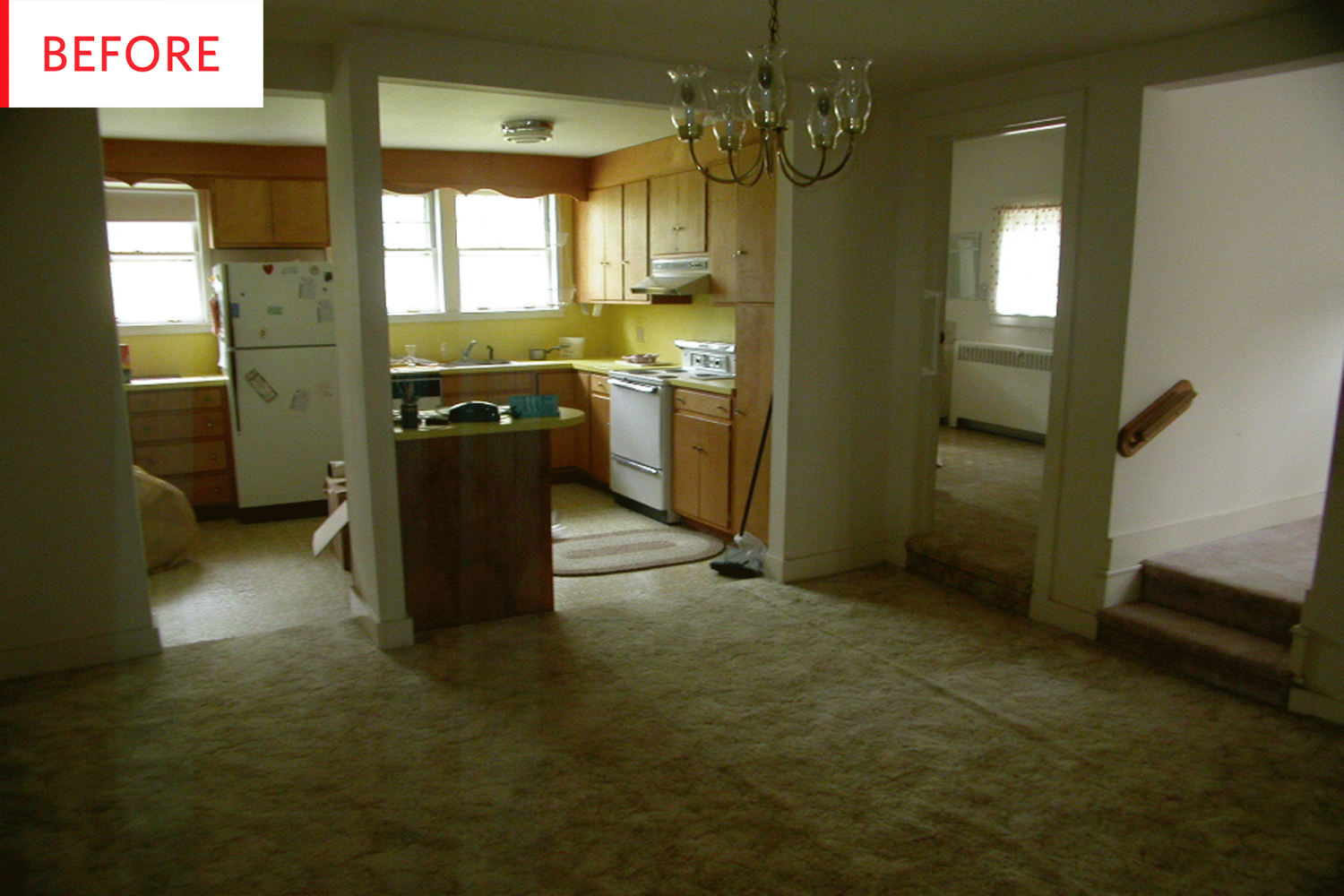 "This house was completed right after we moved from Colorado to the Berkshires so there are some elements of our time in Colorado and some elements of the Berkshires reflected within," wrote New England-based interior designer Jess Cooney about the carriage house she remodeled. Old cabinets, wall-to-wall carpet in much of the rooms, the interiors were pretty outdated before the renovation. But the after is a charming, contemporary home.
"The house was an old Carriage House barn from the late 1800s and was renovated into a home in the 1930s."
"The ceilings were dropped and the barn board was sheetrocked over."
"We were able to uncover all of that in the main area and back staircase area when we opened the walls up."
Cooney loves how open the home feels now, but her absolute favorite room in the home after the renovation is the master bathroom.
"It was at one time a kitchen in an upstairs apartment and we were able to renovate the whole space into a master bath with a zen feel. The tub is amazing and when you sit in it you feel like you are sitting in the treetops as you gaze out the windows on either side."
One of the most important things she did in the remodel—beyond just making the home look prettier—was add storage. "The biggest challenge is storage in an old home with no attic and no basement. We have built some great built-ins throughout the house in the playroom and halls for books and toys and storage and I built a large walk-in closet in the master as well to give us just a little more space."
Even the exterior of the home got a beautiful facelift, with a light blue paint color.
See the entire home's remodel in her full house tour.
Thank you Jess!