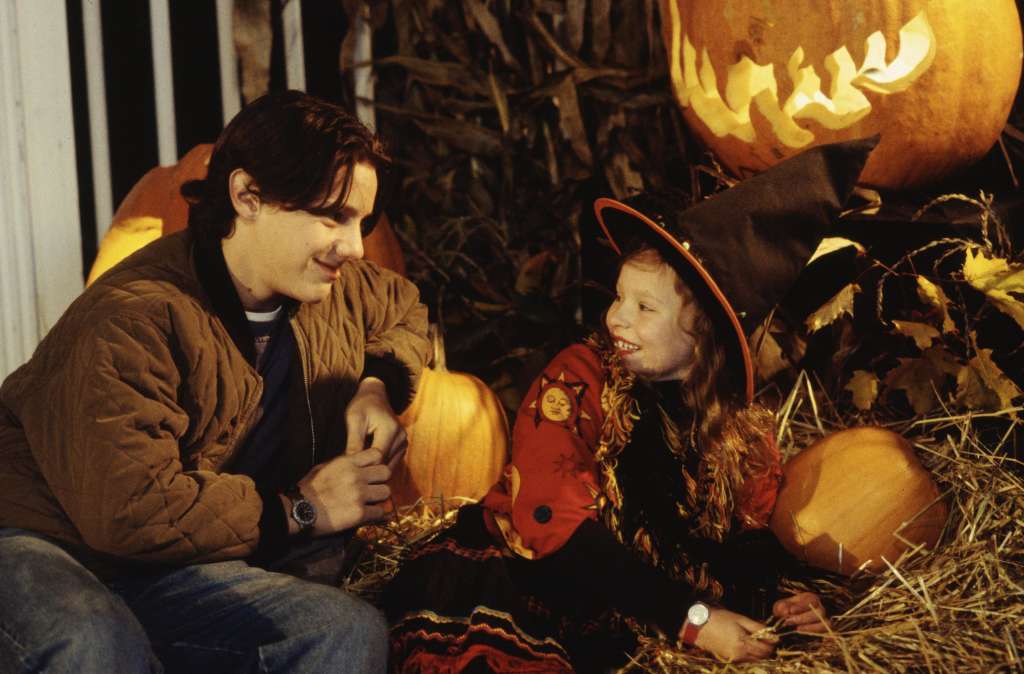 During the month of October, there's nothing like turning on your TV to watch Hocus Pocus.
This year marks the 25th anniversary of the iconic film, which means we've been granted an excuse to worship the Disney favorite more than usual. And what better way to do just that than to visit Salem, Massachusetts, and witness the magical filming spots in person?
We tapped blogger Amanda Gordon of Life at Cloverhill for planning assistance, who created her own self-guided itinerary before Hocus Pocus tours were even a thing.
After Gordon and her husband Garrett got engaged in 2010, they decided to take a spontaneous road trip to Salem for the first time before Halloween. But it was only when they arrived that they realized, Oh! That movie Hocus Pocus is filmed here. And so, the couple started searching message boards for movie locations and asked people on the street as they explored.
"I have always been a film buff and my husband is really into films as well, so whenever we traveled we would always look up things out of interest," Gordon told Apartment Therapy. "But nowhere had something written down of everywhere you could go [for Hocus Pocus], so I created this self-guided tour."
Salem has since adopted official Hocus Pocus experiences that tourists can purchase prior to their visit. While Gordon admits that there are advantages to doing guided tours—like shared anecdotes and stories that you normally wouldn't know—she is still a huge fan of the self-guided journey.
"What I love about self-guided walking tours is you can go at your own pace," Gordon says. "Some of the places we stopped in were villages, museums…You can learn more about what interests you."
So, are you ready to embark on your own Hocus Pocus adventure? Use Gordon's map as your guide, grab your broomstick, and get to it. Oh, and make sure you have a long weekend to take all the magic in.
1. Max and Dani's House (4 Ocean Avenue)
The unique tower of this historic residence makes it easy to identify as Max and Dani's house. Several iconic scenes from the film occurred in this building, from Max acting out as a rebellious teenager to the spell book projecting a ray of light in the sky.
2. Old Town Hall (32 Derby Square)
This is where Max and Dani's parents attend their Halloween party, as the Sanderson sisters take over the stage with "I Put A Spell On You." Dating back to 1816, Old Town Hall is one of the oldest surviving municipal buildings throughout all of Salem, and is now open to the public as an art space.
3. Allison's House (The Ropes Mansion, 318 Essex Street)
The exterior of this Georgian Colonial mansion serves as Allison's house in the film, but it is actually known as the Ropes Mansion to the people of Salem. The Ropes Mansion was victim to a severe fire in 2009, and reopened to the public in 2015 after undergoing renovations.
4. Thackery's Village (Salem Pioneer Village)
This is where the opening scene is filmed, where Thackery and his family resided before tragedy struck. Also known as the Salem Pioneer Village, the set was originally created to house a play series. But today, it serves as the first living history museum in the United States.
5. John Bailey High School (Phillips Elementary School)
This is where Max first hears about the Sanderson sisters during class, a tale that would soon change life as he knew it. The former elementary school shut down right before filming took place, allowing it to be a blank canvas for the producers to transform it into the fictional high school.
6. Old Burial Hill (Marblehead)
This is where Max encountered the school bullies early on and fell victim to his shoes being stolen. While the daytime shots were filmed at the cemetery but not identified as such, the evening shots were mentioned to be at Old Burial Hill when that wasn't actually the case.