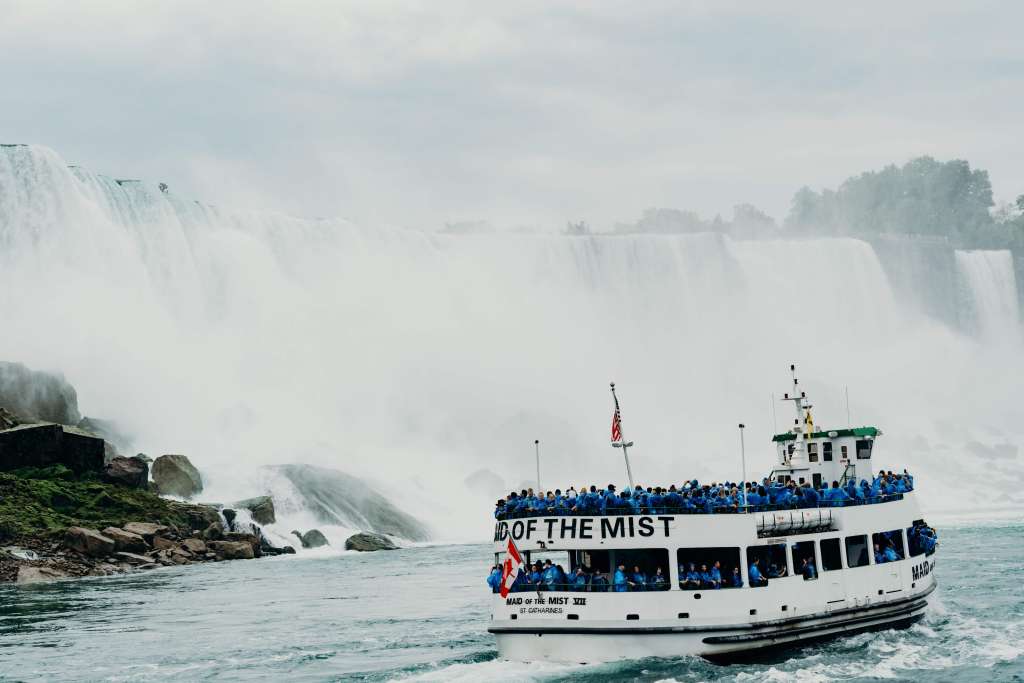 Niagara Falls is one of the most popular tourist destinations in the world. The beautiful area straddling the New York-Canadian border is home to striking waterfalls; miles of hiking trails and fishing and boating on the Niagara River; as well as wineries, orchards, shopping, golfing, and restaurants.
Whether you're looking for a vacation hideaway, or could see yourself as a full-time resident, you may have wondered what it's like to live close enough to Niagara Falls to take a selfie in front of the falls whenever you so choose. According to Zillow, the median home price in the city of Niagara Falls, New York, is $70,400. Based on the guideline that your monthly mortgage payment should be no more than 28 percent of your salary, you need to earn about $23,228 per year to afford to buy a home there (with a 10 percent down payment and current interest rates giving you a monthly payment of $542).
Beware the fixer-uppers
You may be surprised to learn that homes in such a desirable area are so affordable. One reason home prices in the area are so low is that many of the houses are very old and in need of major repairs and upgrades.
"A house selling for $30,000 is likely to need a new roof, new mechanics, exterior maintenance, etc.," explains broker Colleen Collier with RE/MAX North.
Because of the low prices, many potential buyers are tempted to purchase these homes as investment properties, something that Collier cautions might not be a smart financial decision.
"The home will not produce the positive cash flow that an investor thinks will happen overnight," says Collier. "I often put it this way: If it was that easy to be an investor, why am I selling houses? Why are local investors not buying these homes?"
Still, there are many advantages to living in the area. In addition to quick access to all the natural beauty as well as entertainment options, Collier cites a grant that some first-time buyers may be eligible for as one of the potential perks of purchasing a home there.
Consider the Canadian side
Niagara On The Lake is a town in Ontario, Canada situated at the mouth of the Niagara River and the South shore of Lake Ontario. It's also popular with tourists for its proximity to the falls as well as wineries and the Shaw Festival, the second largest repertory theatre in America. The average price of homes sold in Niagara On The Lake is $561,000, meaning you'd need to earn a yearly salary of $108,943 to afford to buy there (with a 10 percent down payment and current interest rates giving you a monthly payment of $2,542 for 25 years).
Check out this out this three-bedroom home in Niagara On The Lake listed at $881,338.
Grand Island offers nature and culture
Another nearby area, Grand Island, lies just 10 miles from the city of Niagara Falls. Grand Island is appealing for its nearness to both Niagara Falls and Buffalo, New York as well as its parks and green spaces, according to Collier. The median home price there is $222,200, which means you'd need to earn around $60,429 to afford to buy there (with a 10 percent down payment and current interest rates giving you a monthly payment of $1,410 for 30 years).
"The negative is the island has a set of bridges at either end, and if you have an accident, it can cause traffic backups," says Collier. "Locals will complain about having only one grocery store. However, in 10 minutes, you can be off the island and at another store."
Would you consider purchasing property in the greater Niagara Falls area?