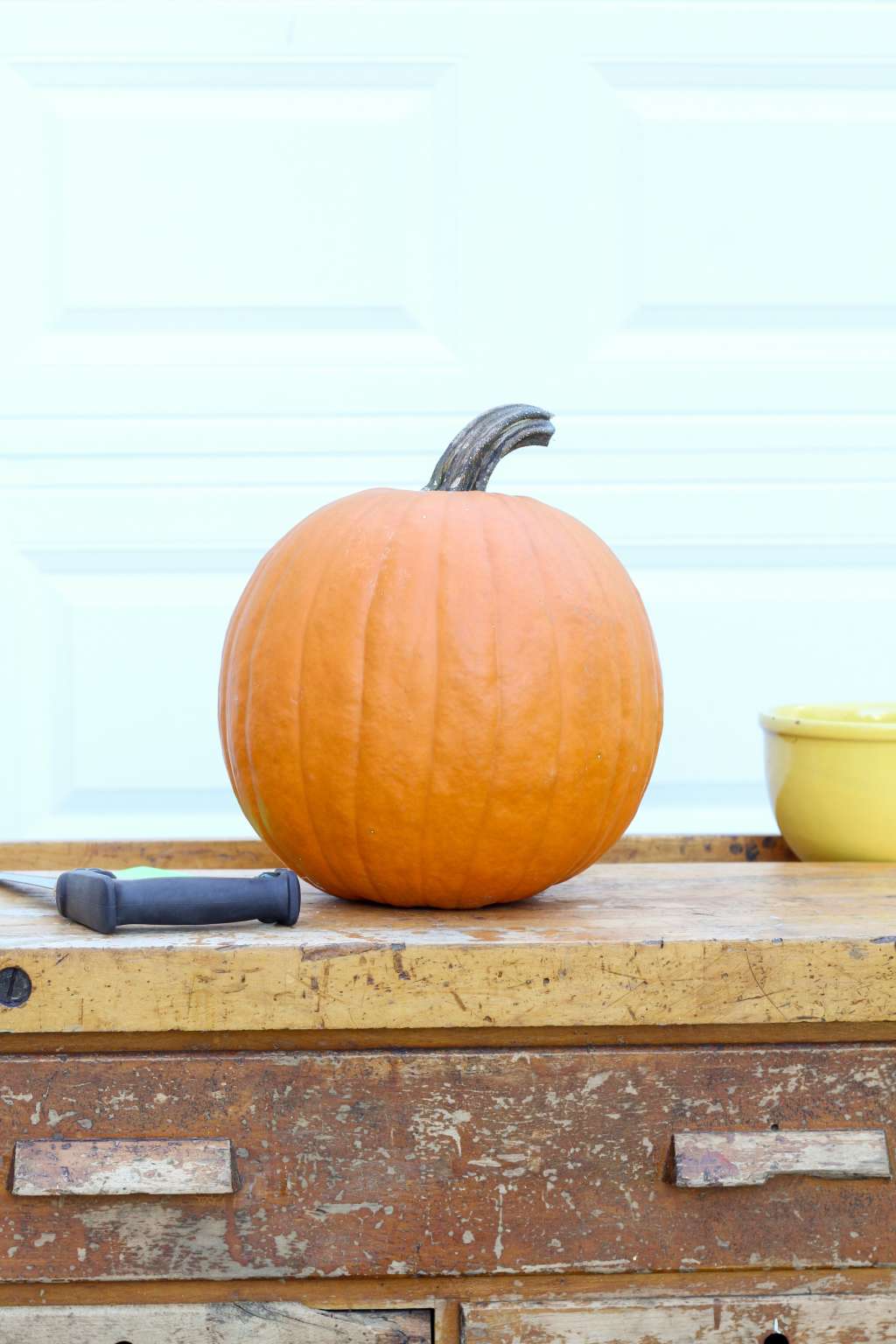 Filled with Halloween spirit but don't necessarily want to trash your apartment with pumpkin goop and seeds? Here are 35 ways to paint your pumpkins that are just as festive as traditional jack-o-lanterns—maybe even more festive, with way more possibilities and way less mess.
The smart folks at Think.Make.Share invited a bunch of @hallmark artists to create a pile of pumpkins in an exceedingly pleasing palette.
It is ridiculous how well this pale, pale blue pairs with the toasty, golden hues of autumn.
Pumpkin Installation by @kailochic
Stash your books and objets for the season and fill your shelves with festive pumpkins in the cohesive palette of your choice.
These are absolutely exquisite and delicate, and they could also work with a spooky haunted mansion aesthetic.
Mudcloth Pumpkins by @ppcandle
Paint your pumpkins in a variety of hues, or keep them naturally naked, then adorn them with delicate paint pen designs. Or really go for the mudcloth look with all black and white.
Go for an edgy glam look with these studded specimens. The spikes are particularly Halloween appropriate.
Pumpkins painted in a variety of styles—chinoiserie, Polish pottery, toile—are unified by a decidedly un-autumnal palette.
This swirly look is very modern in shades of gray, but it could also be delightfully spooky in black and red.
These delicately painted flowers and vines are delightful on pale peach pumpkins, but they could also pop against nearly black green ones.
The painting aspect of this project is perfectly simple—it's the flower arranging where your skills will shine.
A simple paint job, various pots, and a few fake flowers equal ridiculously charming cacti.
New degree: All pumpkins should be painted in gingham/buffalo check. This black, white, pink, and green palette is adorable, but also imagine red and black buffalo plaid—fall perfection.
Hypnotic Pumpkins by @peganone
Here's the same painting technique, put to a completely different use. These have a trippy Alice In Wonderland, funhouse aesthetic.
Monochromatic Jack-O—Lanterns by @theartofsimple
All the delight and personality of classic carved faces, without all the goop, scooping, carving, and rotting.
Michelle Christesen gave these pumpkins a ton of personality and style with a limited color scheme and her signature unimpressed faces.
Use paint in your favorite hue to paint a hollowed out real pumpkin—or a store-bought fake. Then fill it with darling plants!
Splatter Paint Pumpkins by @carlymal
If you enjoy making a mess, but not, like, a slimy mess, this is the project for you. It's also a great way to use up bits of paint leftover from other projects.
And here's another example of leftover house paint being put to excellent use, this time with the soft finish of chalk paint.
The painter of this pumpkin called it "wonky," but a commenter rightfully pointed out that its slightly imperfect nature makes it look like cloth!
Unicorn Pumpkin by @craftboxgirls
This is adorable, but if you attempt it and it doesn't go well, just say it's an homage to the unicorn cakes on Nailed It!
Here's a more autumnal take on the same concept—why not make a unicorn pumpkin for every season?!?
Ugh, this is so elegant. Just imagine how incredible a pile of pumpkins—perhaps in greens, or peachy pinks—would look in the center of your Thanksgiving table.
Besides this pumpkin's edgy charm, something nice about this project is that it could be done while watching TV—not that it doesn't take skill, but that it can be completed in bits and pieces with a paint pen.
Add some sunshine to your home as the days are getting shorter with this cheerful rainbow, or signal your LGBTQIA pride/allyship with a more Roy G. Biv version.
Make a pumpkin worthy of Rainbow Brite with this artfully streaked technique.
If you take nothing else from this post, know that the only pumpkin-painting secret weapon you need is a gold paint pen, which will add luster while letting your pumpkins' natural beauty shine.
Take a cue from @pinkmeetsgreen and start your collection of painted pumpkins now—and add to it over the next month.
Add the spookiness and magic of the night sky to your Halloween decor with a lovingly made pumpkin; painting all those stars must be very soothing.
These gleaming beauties have such a dramatic presence—and that chartreuse one is particularly otherworldly.
These are too, too cute—that one pumpkin is covered with teeny pumpkins! This would be a perfect project to do with kids, as the little fruits and cacti are made from paint fingerprints.
These look exactly like those amazing confetti-filled balloons! A party with both would be the event of the season.
Sometimes paint just isn't enough, and if there's one holiday that warrants going over the top, it's Halloween. Also, this palette is as surprising as it is delightful; this should be a children's book.
Transform your pumpkins into something even more delicious by painting them like doughnuts and watermelons.
This is an excellent example of creating holiday decorations that go with and enhance your existing decor—these pumpkins are so amazing with that work of art.
Make a batch of pumpkins worthy of the Peach Pit; use neon or puf paint or an even earlier '80s look.