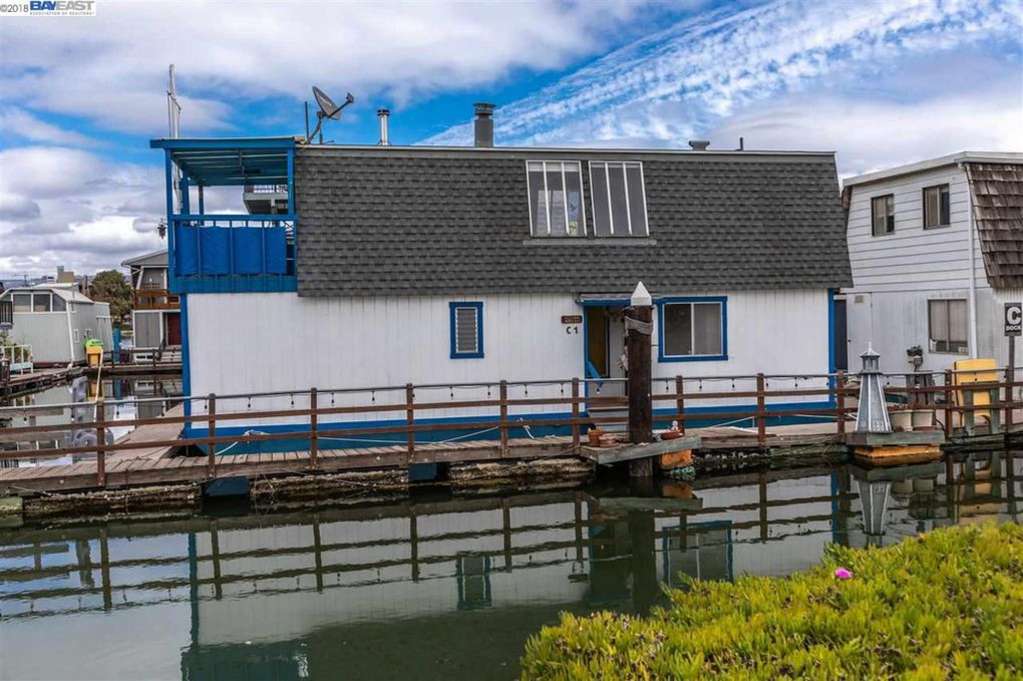 Tom Hanks is pretty much America's Dad. Everyone wishes that they could be adopted by him and his wonderful wife, Rita Wilson. But we'll just have to settle for pretending that they are our parents and watching a ton of old Tom Hanks movies.
If you want to get a little closer to Tom Hanks, and not in a creepy stalkerish way, you can now live somewhere with a huge Tom Hanks connection. The house where Tom's father, Amos Hanks, once lived recently hit the market in Alameda, California. The Patch first reported about the listing, found on Realtor.com, and the Tom Hanks chimed in to confirm it.
The houseboat listing reads:
Spacious, sunny, two story floating home at Barnhill Marina, located in the Alameda/Oakland Estuary. This home has been newly painted, carpeted and lovingly refurbished especially for the water-loving buyer! The first floor consists of two spacious bedrooms, one and half baths, stackable washer and dryer and ample storage space. Full sized staircase leads to upper level — a stunning, rustic open area consisting of the living area and a kitchen with an oversized island. The large, covered balcony on this floor highlights the view of the Marina. This lovely home was, long ago, the residence of Amos Hanks, father of the well-known actor. Tom, spent time with his Dad in this house. Open home events: 10/13 and 10/14, 2 to 4.
After seeing the article from The Patch, Tom Hanks himself logged onto Instagram and shared a photo of the article. The home was owned by his father, Amos, and when he was still a teenager, he lived there with his father and step-mother, Frances. Tom wrote, "It's true. Lived on this from '73-'76. Amos, Frances and me. Hanx."
The 1,152 square-foot home is for sale for $600,000. It has two bedrooms, one full bathroom, and one-half bathroom. Maybe if you buy this house, you'll begin a lengthy and incredible film career just a few years later?
You can check out the listing on Realtor.com to see what Tom Hanks former digs looks like now.