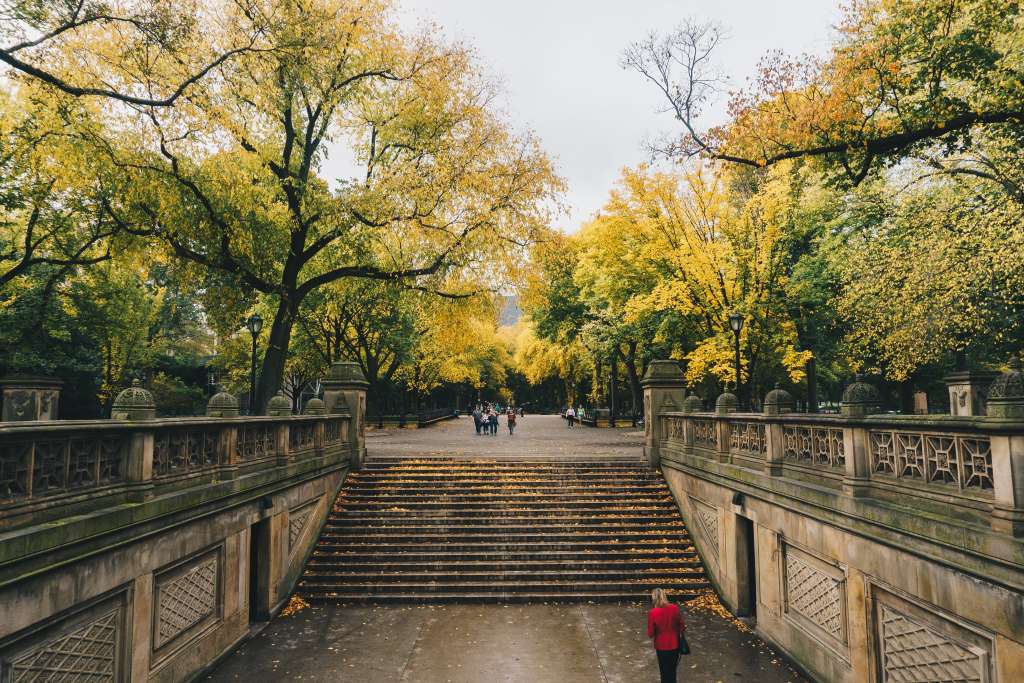 New York's Central Park is one of the world's most well-known parks. Even if you've never set foot in the city that never sleeps, you're likely familiar with this natural respite in the middle of one of the world's most densely-populated urban environments.
The park offers 843 acres of green space in the middle on Manhattan and is brimming with lots of things to see and do, including a zoo, gardens, a carousel, a skating rink, playgrounds, tennis courts, a running track, and sculptures. The park is also home to a number of programs and events, including concerts and film festivals, educational tours and sporting events.
It's no surprise that Central Park is a major destination for New Yorkers and tourists alike. Have you ever wondered what it would be like to live just a hop, skip and a jump from the iconic park?
According to Trulia, the median home price in the Central Park area is $875,000 (the site defines this area as the buildings on Central Park West and 5th Avenue between 59th and 110th Streets). Based on the guideline that your monthly mortgage payment should be no more than 28 percent of your salary, you need to earn about $178,500 per year to afford to buy a home there (with current interest rates and 10 percent down, giving you a monthly mortgage payment of $4,165)
However, New York City is famous for its sky-high cost of living, and part of the area surrounding Central Park offers some of the city's best (and priciest) real estate. Many people are drawn to all the attractions the park offers, which means that the area is home to some of the most expensive buildings in all of the city.
"15 Central Park West, The San Remo, El Dorado, and One 57 are just a few of the buildings that have broken pricing records in New York City," explains agent Alexander Boriskin of Douglas Elliman.
If you are willing to pay top dollar, you can find some pretty amazing properties in the area, like this huge duplex penthouse on the Upper East Side that offers beautiful views of the Manhattan skyline as well as Central Park. It's listed at $22 million.
In addition to all the attractions offered by the park, living near it also affords you a great slice of nature while still being in the center of the city.
"My feeling about living on Central Park is that it's your backyard and if you are fortunate to face east, you actually see your backyard!" says agent Harriet Kaufman of Warburg Realty. "It's an endless treasure trove of beautiful foliage, new paths which one continues to discover regardless of how long you've lived there, your favorite tree under which you can sit and read your book or the paper or just reflect."
Here is an apartment in a West Side co-op that faces Central Park, offering those incredible views that make it feel like the entire park is your backyard. It's listed at $18,750,000.
But not everybody feels that living so close to the landmark is all that desirable. For one thing, all the activity translates into crowds, traffic, noise and inconvenience.
"I myself just took part in a Breast Cancer run a few weeks ago and it started on Central Park West," says Boriskin. "The street was closed down for the majority of the day. On Central Park South there is often traffic congestion so that is another drawback for some people, especially those that rely on automobiles are their usual means of transport."
Additionally, another potential negative of living near the park that Kaufman points out is that residents must take extra caution at night and when in isolated places in the park.