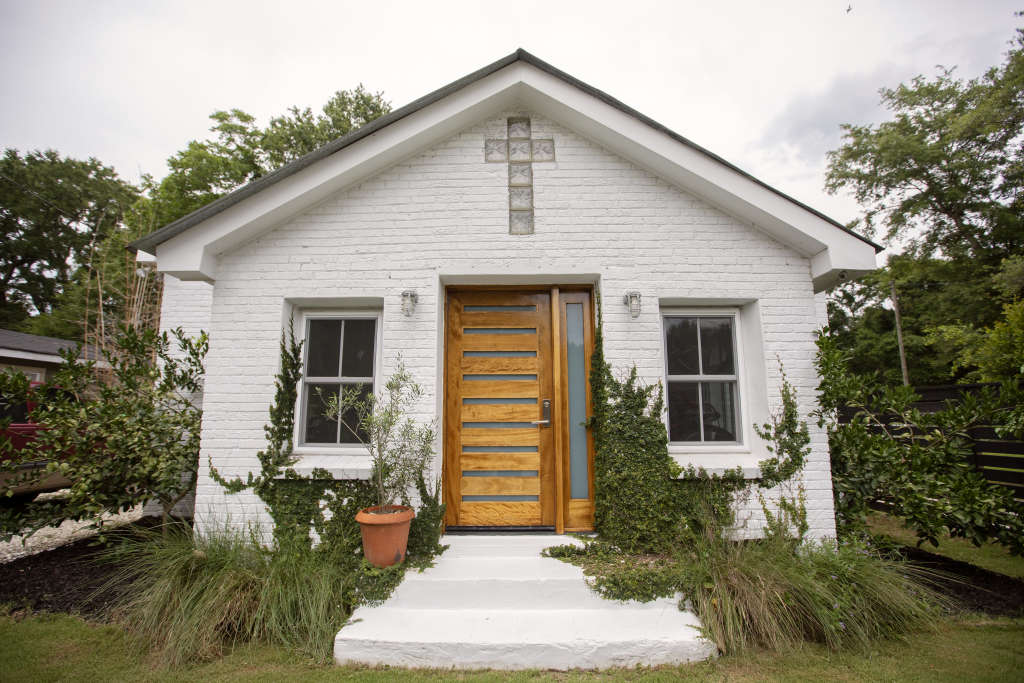 No matter how large the structure, there's something powerful about the architecture of a building that was once a church. And I think there's nothing quite as lovely as saving an old building from being demolished by repurposing it as something else. And that's just what these six structures have in common. Once houses of worship, they're now homes.
The home was originally an Anglican church. Built in 1898, it was used by the congregation for 13 years, when it then became the church hall and after, purchased by the West Australian Government Railways to be used as the Railway Institute. From services, christenings, weddings, and funerals, it later became the place for monthly moon dances, pre-wedding kitchen teas, dance and karate instruction, visits from the circus school, and even home to the St. John Ambulance for a time.
This refurbished old church in Los Angeles' Highland Park is now a home and wedding venue called The Ruby Street. When they bought the place, the basement was dark with boarded up windows. They were more than surprised when they started stripping away siding to find gorgeous old windows. As Lourdes says, "We bought this book about Garvanza [the neighborhood] and saw an old photo of the church that showed some windows in the front lower part of the building. We then opened the walls to see if we were missing any other openings and voila! We found three more windows on the lateral side of the building! We then knew this was a livable space and decided to move in!"
Jim Jacoby and Molly Morter live in a former church that was built in 1890, located in Chicago's Logan Square neighborhood. The space had been lovingly converted to a home in 1994 by the previous owners, who were relieved the building would be in the hands of new owners who truly appreciate its history.
When you're as creative as Jessie and Deanna, settling for a typical white-wall one-bedroom isn't the ideal. The two were thrilled when a photographer friend of theirs had a vacant loft in his restored and renovated Fishtown church. What's better than 15-foot windows, stained glass, and original pews throughout your home to give a sense of irreplaceable character?
"My home/studio is the original Beaverville School (1900) and had been moved several times. Following its last move, a church was relocated to the site and added to the building, and another building was added for the kitchen and dining room by the new owners. After 35 years the home had fallen into disrepair and several people asked me to save the building by buying it and renovating it into a photography studio—it would have been demolished and turned back into farm ground if I hadn't bought it.
All it took for Hugh Molten to consider a dilapidated old church that had been on the market for over a year was his father saying, "But Hugh, you could keep your motorcycles inside!" After that, it wasn't long before he'd purchased the 1,600-square-foot former house of worship and began turning it into his own personal sanctuary. During construction, community members would stop by to check out the transformation and share stories of their time at the church—first baptisms, parents or grandparents that were founding members, and ways it had touched their lives. Hugh knew the renovation had to be respectful, and the project became as much about preservation as anything else.