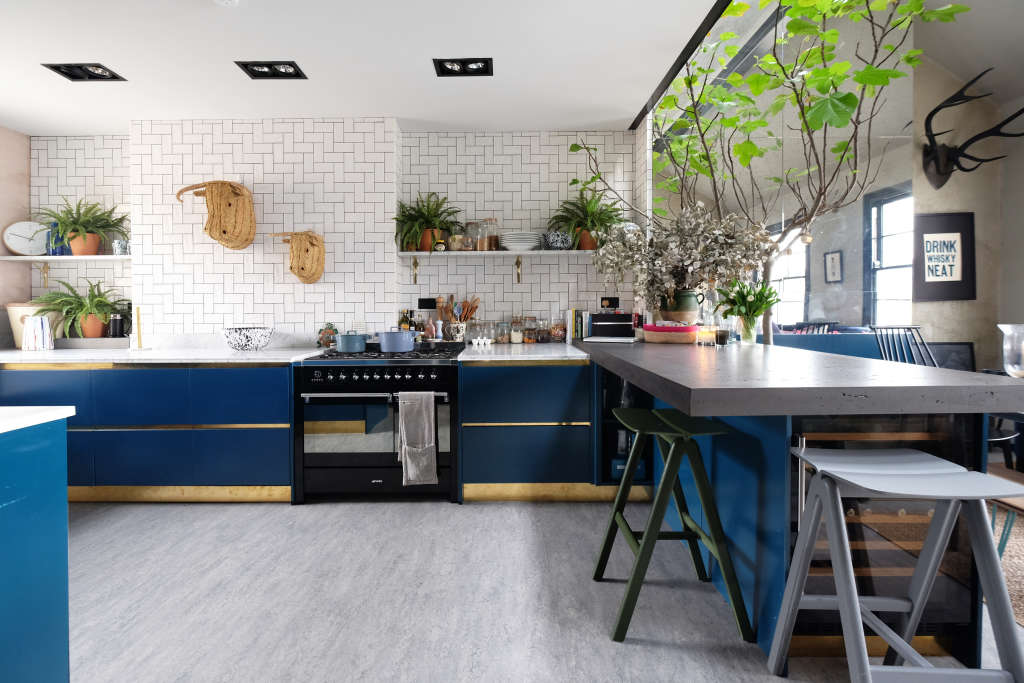 Sometimes, unknowingly, we get so stuck in the intended purpose of something that we never realize how useful it could potentially be. That's why discovering a new cleaning hack is so universally tantalizing; it jolts us with a zap of "Why didn't I think of that?" and snaps us out of that humdrum rut of using things merely for their intended purpose.
Just carrying something into a new room can evoke a creative use for something you might currently be using in a far too limited way. The humble laundry bag is one of those: It's definitely useful in the laundry room to keep socks from disappearing, to protect delicates, and to easily fish out items we don't want to dry in the dryer. But these small mesh bags are just as useful for the washing that happens in the kitchen.
Specifically, laundry bags can be used to keep small items that you wash in the dishwasher from ending up on the bottom of the unit. No one enjoys leaning over the bottom drawer's rungs and racks to fish little things from the back bottom of the dishwasher. A mesh laundry bag makes fetching them as easy as grabbing a bag.
Here are some things that could use a spin in the dishwasher in a mesh bag:
1. Small Items That Usually Get Lost
The first laundry-bag-in-the-dishwasher contents that come to mind are, of course, small items that you'd normally put in the dishwasher that tend to get tossed around but that don't fit in the silverware caddy, like plastic food storage lids, small plastic plates, and ramekins. Even for things you normally toss in the silverware caddy, a mesh bag offers the added flexibility of fitting on both the bottom and the typically more gentle top rack—meaning it's perfect for small plastic utensils.
2. Stuff in the Kitchen You Don't Normally Machine Wash
Other kitchen items that we probably don't clean as often as we should (or as well as we could) are perfect candidates for the mesh bag treatment: Sponges, silicone scrubbers, cleaning brushes, stainless steel straws (they slip through the holes of the silverware caddy), and tiny bottle brushes come to mind.
3. Kids' Toys and Baby Items
Baby and kid items are another category of things that could benefit from a laundry-bagged spin in the dishwasher. You can buy a basket especially designed for baby bottle items, but an inexpensive laundry bag contains them just as well. Once you begin thinking of little things that are arduous to wash but that really could use a good strong cleaning, the laundry bag really comes into play. Action figures, bath toys, and LEGOs are just a few examples.
Perhaps it's time to re-designate a "laundry bag" as a "dishwasher bag."
What will you put in your dishwasher bag first?
Apartment Therapy supports our readers with carefully chosen product recommendations to improve life at home. You support us through our independently chosen links, many of which earn us a commission.