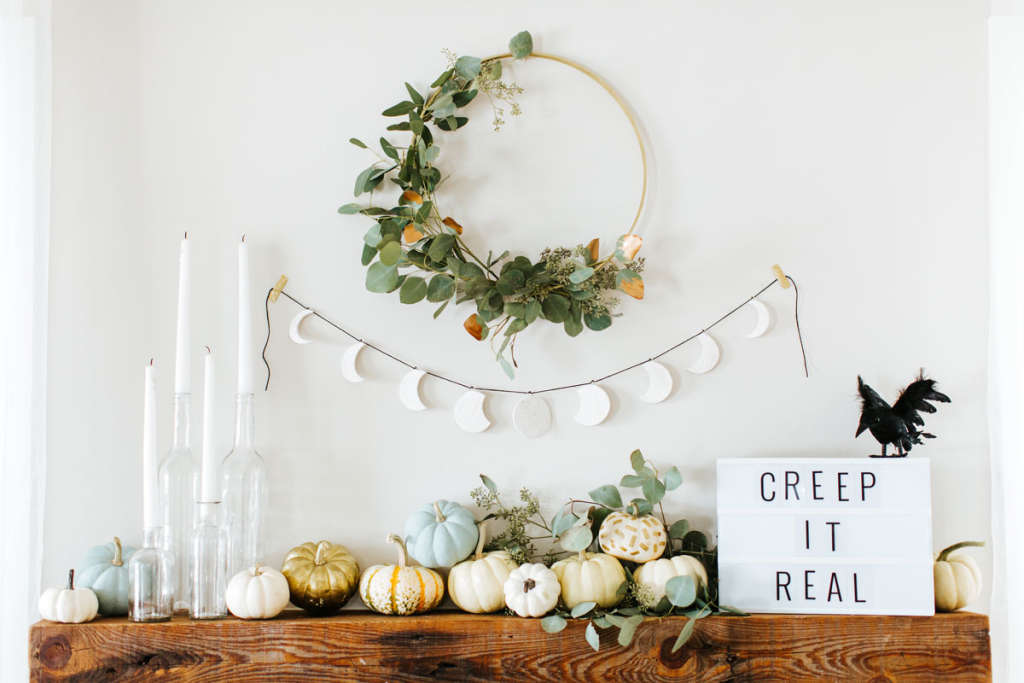 The truth: Eating healthy all of the time isn't easy. And eating well around Halloween—when candy is openly passed around and sold in bulk at discounts at the store—is even harder.
That's why we reached out to some of our favorite health, fitness, and wellness experts for advice on how to stay mindful of what you're eating during this sugary time of year. From simply storing sweets out of plain sight to alternative treats, read ahead for six strategies for staying healthy around Halloween.
1. They don't buy candy in the first place
"If you don't want to eat candy, don't allow it in your home." Says Julie Melillo, a life coach in Manhattan, "If you want to give out candy for Halloween, ask a roommate or neighbor to store your treats for you until the holiday. Or even better, find non-edible treats, like stickers or safe little toys, to hand out instead."
2. …or until you absolutely need it
If handing out candy on Halloween is a must, our health experts suggest holding off on buying it (or at least bringing it home) until the very last minute. "Don't buy candy until right before you need it for trick-or-treat time," says Carrie Percy, RDN and Clinical Dietician at Enloe Medical Center. "If it's sitting around your house for a period of time, there's no doubt that you are going to eat it."
3. They hide tempting treats away
Ever heard the saying "out of sight, out of mind?" Our experts say the same sentiment applies to storing sweets at home around Halloween time. "In order to stop myself or my other family members snacking on candy non-stop during the Halloween season, I keep the candy in a separate cupboard, away from the rest of the food," explains Nikki Ostrower, Nutritionist and founder of NAO Wellness. "That way, when I open the fridge or cupboard to get a snack, it's not the first thing I see."
4. Or bag up their candy in small amounts ahead of time
Looking to regulate your (or your kid's) candy intake once trick-or-treating is over? Our health experts suggest bagging it up in small portions to avoid overindulging. "Never let yourself or children take from the candy stash freely." Says personal fitness trainer Tina Cabrera, "Bag up small amounts of candy separately for portion control, and consider handing some out as favors to friends (or your kids' friends) to deplete your stash faster."
5. They find healthier alternatives
"Just because it's a holiday, doesn't mean we should use it as an excuse to self-sabotage." Vanessa Fitzgerald, health coach and founder of Vees Honey says, "Opt for organic treats that are sweetened with healthier ingredients than cane sugar, like Stevia or honey. It'll help both you and your trick-or-treaters stay healthy during Halloween."
6. They eat healthy during the day
If balance is key to a happy life, then health and nutrition coach Katrine van Wyk says the same goes for staying healthy around All Hallows Eve. "On days when I know there will be loads of treats, like Halloween or birthday parties, I make sure my kids and I eat proper meals throughout the day," she explains, "with lots of healthy fats and protein to help regulate blood sugar."
Apartment Therapy supports our readers with carefully chosen product recommendations to improve life at home. You support us through our independently chosen links, many of which earn us a commission.