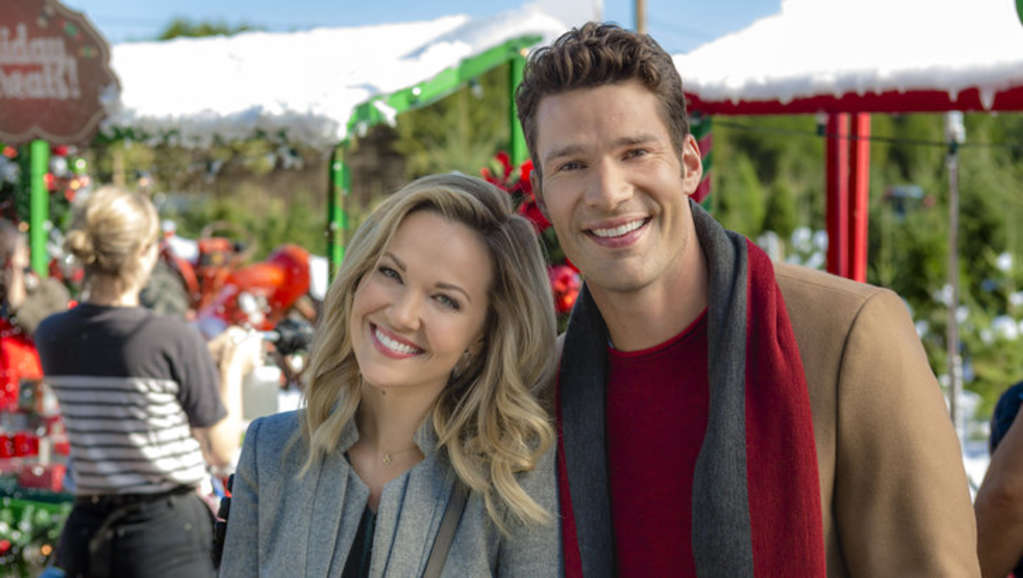 Move aside, fantasy football: There's a new roster catching attention this time of the year—and it's all about the most wonderful time of the year.
Hallmark just announced that starting October 26, they will be bringing their "Countdown to Christmas Fantasy Game" app to life for all holiday movie fanatics.
Here's how it works: After downloading the app and registering, you are able to select your team for that particular week, which involves choosing seven Hallmark holiday titles that they think will generate the highest ratings. Each week's group must include one Hallmark Channel Premiere, three Hallmark Channel Festive Favorites, and three Hallmark Movies & Mysteries Christmas Classics, according to Hallmark's official rules.
The full season consists of 10 weekly entry periods, each of which has a "draft period" that starts at 6:00 A.M. on Monday and ends at 11:59 P.M. on Sunday. Then there's the "play period" that refers to Saturday and Sunday of each week, which is when all the action takes place.
Once the results are in after the weekend, one MVP winner will be crowned along with a $500 reward. Additionally, at the end of the ten weeks, one lucky grand prize winner will take home $20,000. Consider your holiday shopping taken care of, and then some!
Beyond this exciting new game, movie lovers will also be thrilled by Hallmark's "Countdown to Christmas Movie Checklist" app that is also rolling out. Users will be able to create reminders for when their favorite movie is coming on, watch trailers of new and old flicks, and keep track of the channel's movie lineup in general.
Even though the app is yet to be available, you can go to Hallmark's website now and start getting into the competitive holiday spirit! The game runs from now until Friday, January 4, 2019.