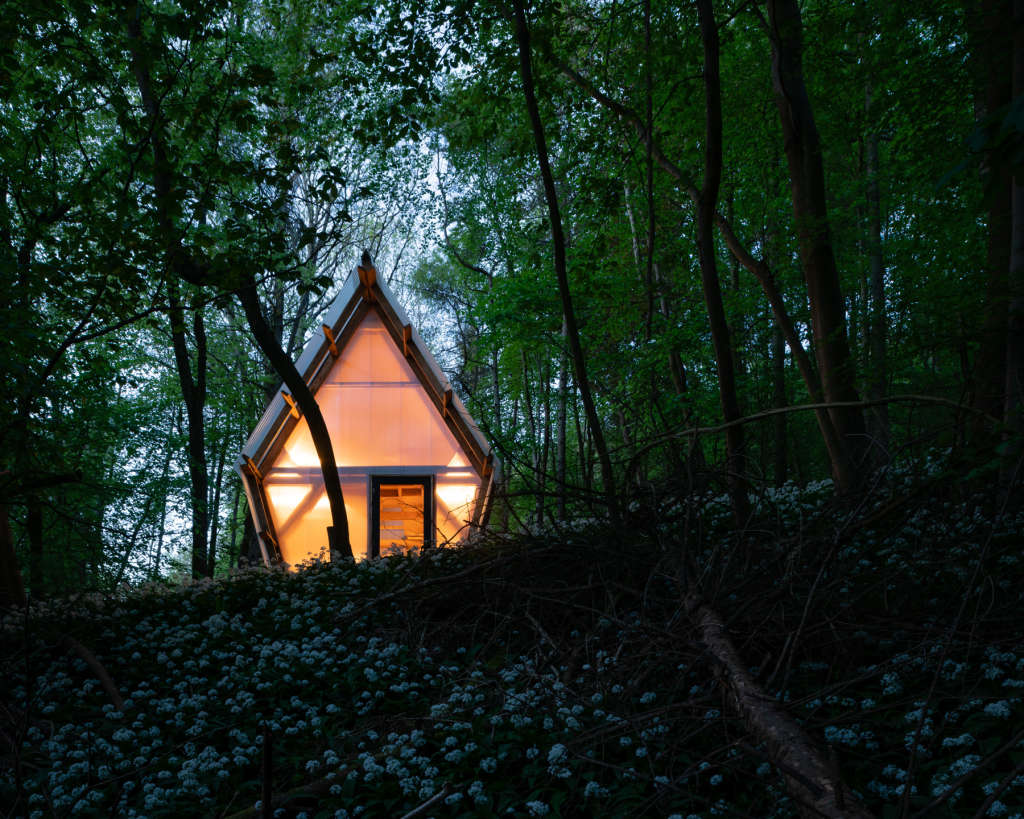 Why use precious time and energy to pack up a place and pay movers when you can simply invest in a relocatable house?
The inventive minds over at Invisible Studio have provided a low-cost, sustainable option for those who would rather saw off a limb than suffer through another minute of meticulously packing and moving all of our belongings.
The layout is an open floor plan that includes a kitchen with a sink, ample counter, and storage space. There's also a pair of staircases, both of which grant access to a roomy loft.
Simply dubbed "Trailer," the cozy structure is made from construction waste and locally grown unseasoned timber as well as repurposed components from Studio in the Woods, a previous Invisible Studio project. The home owes its meager $26,000 budget home to materials such as reused insulation and a repurposed door. Trailer also features roof lights that were purchased with defects and repaired prior to installation, and the interior is lined in shuttering plywood.
When it comes to transporting the home, Invisible Studio assures owners that this can be done safely and legally. The Trailer is outfitted with a steel chassis that houses a wheeled removable "bogey," which allows it to be moved by truck on a public highway. The removable apparatus also serves as a mode of transportation for taking the home's pre-fab timber frames to the building site.
While the designers imagined the Trailer as a foundation upon which self-builders could expand, it's also functional enough to stand on its own as an environmentally-responsible private residence or relocatable workspace.
For a closer look at the Trailer's layout, check out this short film in which Invisible Studio's Piers Taylor provides an in-depth overview of the architect firm's innovative project.
h/t Designboom