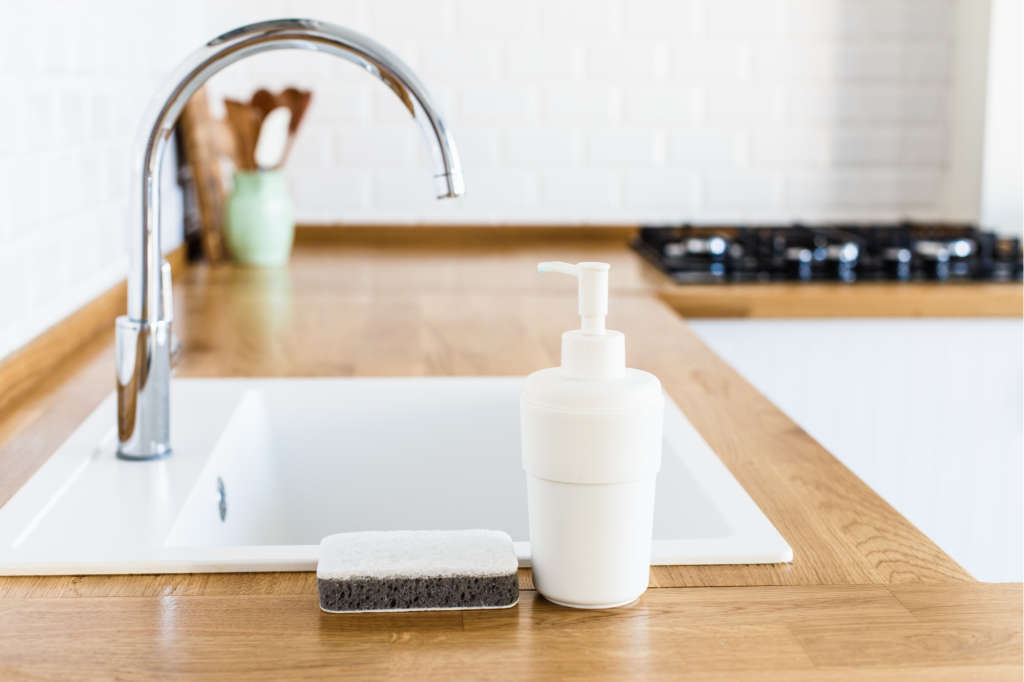 You probably don't spend a lot of brainpower on sponges. They're just the tool you grab to wipe up a spill or scour a pan of last night's cooking adventure. But if you aren't at least somewhat conscientious of how you use those kitchen workhorses, you could be spreading icky bacteria all over the place.
Here's some stuff to consider before you take your next swipe.
1. The material matters.
Cellulose — made from wood fibers — is the go-to for good reason: "Cellulose sponges work well on dishes, kitchenware, and countertops, and for everyday spills," says Nancy Bock, senior vice president of consumer education at the American Cleaning Institute. "They're very inexpensive, provide good absorbency, and last through tough chores."
That said, some jobs require special handling: Nylon no-scratch pads get up gunk without marring surfaces like stone or nonstick pans, while melamine foam (aka the Magic Eraser) can scour away smudges on walls like an extremely fine sandpaper. "You should always read the packaging to determine if the sponge is right and can be used on your surfaces," Bock cautions.
(Image credit: Joe Lingeman/Apartment Therapy)
2. You should color-code them.
Those cheerful hues aren't just a marketing ploy or a futile attempt to convince you that cleaning is fun. They can actually serve a safety purpose: "We suggest that you select a specific color of sponge for a specific job," Bock says. "For example, pink sponges for bathroom clean-ups, blue sponges for kitchen counters, green sponges for cleaning dishes."
This way, you're less likely to spread bacteria from one surface to another, although Bock also suggests using disposable paper towels or disinfectant wipes to clean up messes left from raw meat.
Or try this free short-cut instead of color-coding: Why You Should Cut a Corner Off Your Sponge
3. You probably keep them too long.
Truth time: Do you wait until sponges start to degrade or emanate an unpleasant funk before tossing? Yeah, that's way too long. "You should replace your sponge every few weeks, depending on the activity level in your kitchen and how often they are cleaned," says Bock. "Fortunately, sponges are fairly inexpensive so when in doubt, throw it out."
4. They need cleaning, too.
You can extend the life of a sponge a bit longer with some care. First, be sure to rinse off any food bits, wring them well, and store them in a basket or on a slotted tray where they'll get plenty of air to dry out quickly — the longer they're wet, the more bacteria can grow. At least once a week, give 'em a five-minute bleach bath of ¾ cup bleach and a gallon of water.
5. You should be careful with that microwave trick.
You've probably heard the microwave trick by now, right? Apparently the heat generated by microwaving a sponge for two minutes kills some of the microbes. But that's not entirely true. Recent research found that popular sponge-cleaning methods like the microwave and dishwasher can only reduce general bacteria up to 60 percent, while making the remaining bacteria stronger and more densely packed on our sponges. Proceed with caution.
Apartment Therapy supports our readers with carefully chosen product recommendations to improve life at home. You support us through our independently chosen links, many of which earn us a commission.