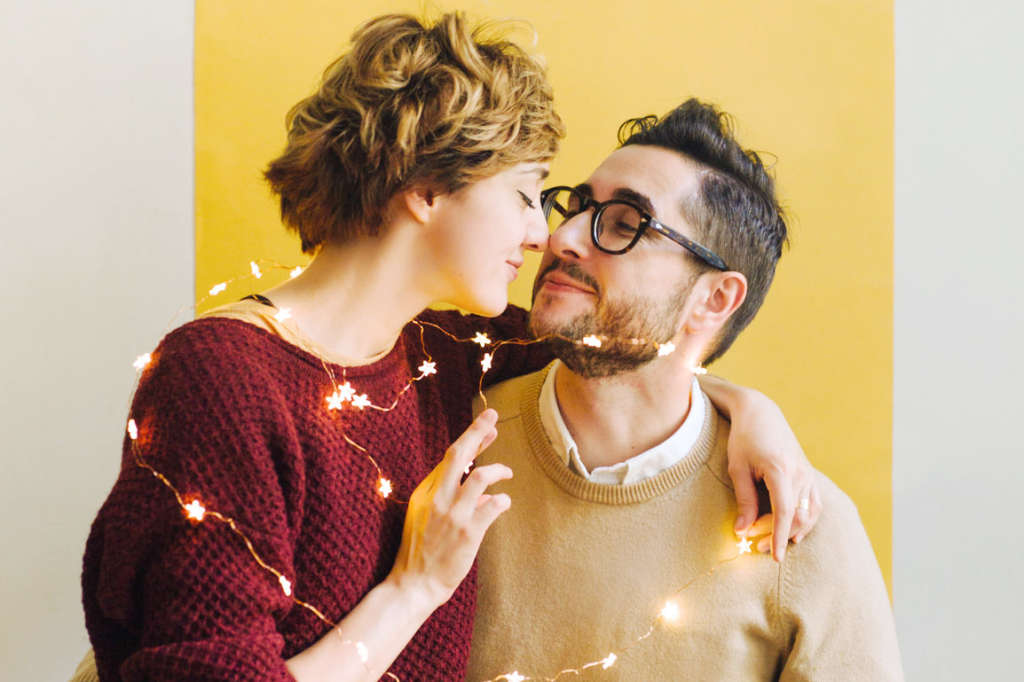 (Image credit: Duet Postscriptum/Stocksy)
There are plenty of situations where a joint couples gift makes total sense: an engagement party, a housewarming, a double thank-you gift, or those moments when you want to include somebody's significant other without necessarily getting them a gift all their own. Or, you know, sometimes you're on a budget and trying to trim the list down. We get it.
But if you think buying a gift for one person is tough, try finding the perfect present for two.
Hope is not lost. No matter the occasion, here are our favorite joint gifts perfect for couples:
(Image credit: America's Test Kitchen)
Buy a couple dinner and they eat for a day; give them a cookbook of two-person meal ideas and they eat for a lifetime. America's Test Kitchen reengineered some of their classic dinner recipes to feed two, with smart tricks like using ramekins to make personal pot pies, or swapping out small steaks for a pot roast.
Take a cue from the 2003 classic "How to Love a Guy in 10 Days" and give your fave couple a love fern for a gift, in a romantic little good vibes planter like this one. Or choose a more hard-to-kill houseplant so their love shrub has a shot at a better fate than the movie plant. (Our love fern! You let it DIE.)
Give the gift of memories—and never having to argue about what to do tonight. This personalized jar from Etsy comes stocked with tokens for date ideas to keep them busy. You can also order it with extra blank tokens to personalize your gift further, or let the couple add their own special touch.
So… you don't know anything about this couple other than "they live together" and "they're human." That's fine. Here's a gift that's universal and affordable, but appropriately elegant for any couple-gifting-occasion. (NSFR—not safe for robots.)
Good two-player board games are like unicorns, and this one is a current favorite of mine (and some of the rest of the Internet). It's a strategic two-player game about being a couple—but you're role-playing as other people. Your characters weigh your individual needs against what's best for the both of you as you navigate different scenarios (your mother in law said what?) and decide what to do. Plus the story is different every play. It's like being in a rom com in real time.
You can elect to play as a same sex match in the current edition of the game, and special LGBTQ covers done by board game designer Nikki Valens are set to be released in the coming weeks.
The most beautiful words in the English language have to be "honeymoon care package." If you know any newlyweds, send them on their way with this box of travel essentials like a face mask, chic playing cards, and a bucket list journal. But this kit would be great for any married or unmarried couple who loves to jet-set together.
This affordable pair of double-walled wine glasses will turn any tailgate, pool day, or kids' soccer game into a date. They're stain-proof, shatter-proof and dishwasher safe, and come with lids so they can go pretty much anywhere. For extra credit, you could package them together with a bottle of wine and some picnic supplies for a date kit that anyone would love.
The oldest two-player game in history. Okay we maybe made that up, but Mancala is a true classic in every sense of the word, except the iridescent aesthetics of this set are totally ripe for 2019.
Celebrate the serendipitous nature of love with this personalized puzzle. The 300 pieces are custom-printed with an aerial view of an address or location you specify when you order—like the place where they met or married. As the couple puts it all together (literally), the puzzle itself spells out "we found each other" to remind them of the moment.
Sometimes wine is just the very best go-to. You have our permission to head to the liquor store and grab a bottle of a crowd-pleaser like Pinot Greege or Cab. But if you want to step it up a notch (get it?), go for a custom-etched bottle like this one.
This rustic little piece combines the romanticism of love-centric wall art with the practicality of an entryway key rack; attach your keys to the key ring and you can dock your tiny wooden self next to the door when you get home for the night. (The Etsy seller can craft the piece with two male or two female key rings at your request.)
Forget "his" and "hers." This set of dishwasher-safe mugs from MoMA pays homage to Mexican artists (and spouses) Frida Kahlo and Diego Rivera.
This bound collection of stories and documentary photographs captures all the many facets of love, "from beautiful and joyous to sad and messy."
These are for the "for worse" part of "for better or for worse." Gift this to your couple and they'll never be short for words again, with two dozen postcards to pass around for occasions like "Sorry I ate the last piece of cake," and "Sorry I gave you my cold."
This touchy-feely pair of black and white table shakers (designed by Alberto Mantilla) look like they're hugging when you nestle them together on the table.
Nothing says love like shopping bulk, right? While it's probably not the most whimsical gift on this list, it just might be the most practical one. If you buy a Costco membership gift online, you're sent a "gift of membership" (basically a gift card) that your giftee can redeem at a Costco location to start a new membership, or extend or upgrade their existing one.
If the couple you're buying for doesn't have a good throw blanket, they need one. And if they already have a good throw blanket, they need two. This Dusen Dusen throw is a beautiful graphic splurge, but any cozy blanket will make a great couples gift (especially for the holidays).
Whether your couple are outdoorsy or indoorsy types, everyone could use a top-tier cooler like one from Yeti. It can be a camping companion, or works just as well stashing beers on the patio.
This elegantly embroidered pillow set mixes cutesy couple lingo with traditional styling. Choose from three colorways.
Something about getting coupled up makes you want to monogram everything. And it's especially apt to give a gift with a married couple's new initials for a wedding. This tray is made of solid marble, acacia wood, and a leather cord—which means it also covers you for the traditional 51st, 5th and 3rd anniversary gifts, respectively.
Apartment Therapy supports our readers with carefully chosen product recommendations to improve life at home. You support us through our independently chosen links, many of which earn us a commission.