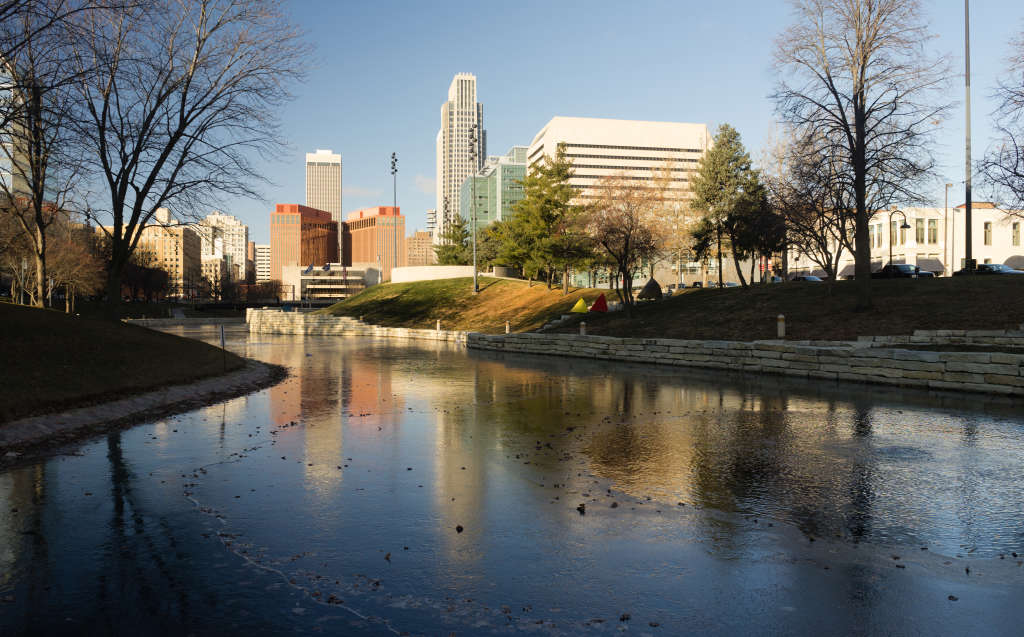 As the millennial job market becomes mobile, many twenty- and thirty-somethings are looking outside the big cities for places to settle down. If you haven't been keeping score like I am, the Midwest is proving itself to be an increasingly attractive option with up-and-coming cities that offer millennials the lifestyle they're searching for—and the price they want to pay. If you don't believe me, listen to this: A new study from RealtyHop, claims that 16 of the top 20 metro areas for millennials are in the Midwest, with the Omaha-Council Bluffs region in Nebraska and Iowa not only taking the top spot but also earning the only solid A ranking.
For the study, the folks at RealtyHop took data from the US Census American Community Survey to determine each metro area's affordability (40 percent of the ranking), mobility and geographic diversity (10 percent), labor force participation and employment rate (25 percent), and education (25 percent). These metrics were weighted by seeming importance to millennials. Of the ranking system, the study authors wrote, "While we believe millennials do care about mobility and geographic diversity among residents, we also willingly admit that for most people that takes a back seat to things like affordability and economic incentives."
Why is Omaha-Council Bluffs so great? For starters, it's pretty affordable. The median household income for the area is relatively high at $71K, and the median home value is around $170K, meaning the region has a relatively low home-value-to-income ratio (HVTIR) of 2.39. To compare, the highest was in Madera, California, with a 5.243 HVTIR, and the lowest was in Johnstown, Pennsylvania, with a 1.512 HVTIR. The metro area also is pretty diverse, with 7.1 percent of the population coming from out of state or out the country. Additionally, there's a high millennial labor participation rate (87.7 percent), and there are enough jobs to go around with a millennial employment-to-population ratio of 82.7. It's relatively well-educated, too, with 34.3 percent of area residents holding a bachelor's degree or higher.
Tying for the second best metro area for millennials were Des Moines, Iowa (which had a more geographically homogeneous demographic than the top region); and Pittsburgh, Pennsylvania (which struggled with the same problem).
In the study, popular millennial hot spots ranked poorly—New York and Los Angeles both received a C+ for being diverse, well-educated, and an employment hot spot—but wildly unaffordable; Chicago received a B- for its so-so affordability and high millennial employment rate.
If you're looking for the worst metro areas for millennials, you can look to the West Coast. Taking the three bottom spots were Madera, California; Stockton-Lodi, California; and Yakima, Washington, respectively, for their HVTIRs and less-than-great millennial job markets.
Want to see how friendly your home metro area is to millennials? View the full rankings on RealtyHop.