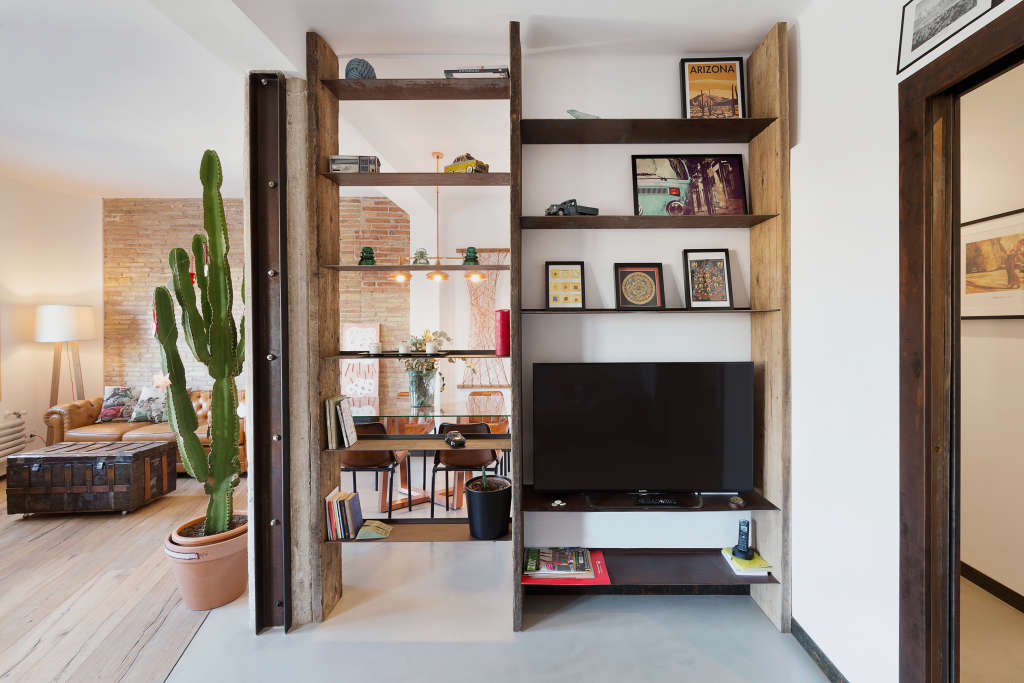 If you're budget-conscious, you might think purchasing renters insurance is a luxury you can't afford—especially if your landlord doesn't require you to hold it. But like most insurance, it can pay dividends when the unexpected occurs and your valuables are lost, stolen, damaged, or destroyed–and much more besides.
The average person has more than $30,000 worth of belongings in their apartment, says Michal Brower, a spokesperson with State Farm—and much of that isn't covered by your landlord's insurance policy. "If a fire gutted your apartment tomorrow, would you have the cash to replace it all?" he asks. "The good news is that with a renters policy, your property would be protected for covered claims."
But what exactly are those covered claims? "Renters insurance covers a lot more–and is a lot less expensive–than many people think," says Luke Cohler, licensed agent and co-founder of Jetty, an insurance start-up aimed at millennial renters. We spoke to insurance experts from three different providers to get the inside scoop. Here, the six most surprising things that might be covered under your policy:
1. Your laptop
A laptop is a pretty hefty investment, but you can rest easy knowing that it's covered by most renters insurance plans if stolen—even if you're outside of your apartment when it happens.
The folks at Lemonade, a budget renters and home insurance start-up, say that most people don't know that renters insurance provides reimbursement for big ticket items under the policy—so long as you can provide documentation.
"After the initial moment of panic when your laptop has been swiped at a coffee shop, you can take a deep breath knowing you'll be back to working (or watching Netflix) in no time," Cohler says.
He notes, however, that base plans don't typically cover the entire cost to repair or replace a laptop if you're at fault, like if you spill your latte on it or lose it. You'll need to purchase an additional rider for that.
2. Your smartphone
For most of us, a smartphone is one of our most treasured–and essential–possessions. According to Lemonade, renters insurance will cover your "precious" if it's stolen or destroyed by incidents like fire or flood–even if it happens somewhere else than home, like at a music festival or when traveling abroad.
Additionally companies like Jetty offer a rider that covers incidents not typically covered, like if you drop and shatter your phone while getting into an Uber, according to Cohler.
3. Your engagement ring
Imagine celebrating your honeymoon then having your engagement ring stolen. While the situation might suck—a lot—the good news is that your jewelry is typically covered against theft, vandalism, and incidents like fire, according to Lemonade.
However, depending on how much the ring costs, most companies will require that you purchase an extra rider to cover it at full value. The people at Lemonade say that extra coverage will typically protect against accidental damage, too.
4. Your bike
If you rely on your bike as your main means of transportation, you'll be glad to hear that renters insurance usually covers bicycles that are stolen, vandalized, or damaged by incidents like fire or flood. Even if the theft happens outside of your home, you'll typically be covered.
"If you lock up your bike outside your favorite pizza place and return to find it's disappeared, fear not: You'll usually be covered for the replacement," Cohler says.
5. Your clumsy friend
This isn't a possession, per se, but most people don't realize that renters insurance policies usually include liability coverage. According to Lemonade, if you're throwing a cocktail party at your place and your clumsy friend slips, falls, and decides to sue you, your policy will pay for your friend's medical bills and your legal fees.
6. Your… bedbugs?
This one is unique to Jetty, says Cohler. The company offers optional bed bug coverage for those who choose to buy. "If your place gets infested by bedbugs, we'll cut you a $300 check to help with things like dry cleaning or a hotel room," he says.