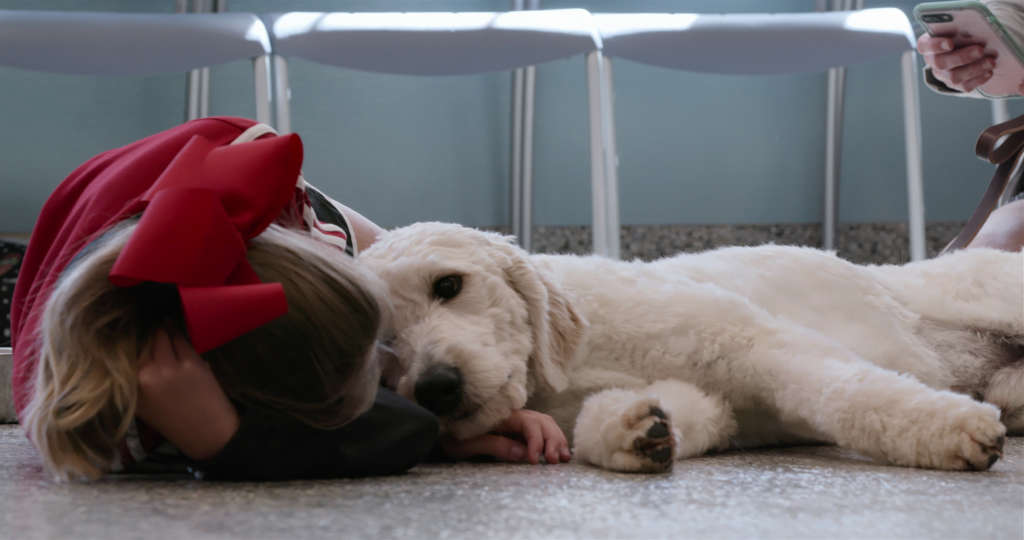 We're already stocking up on Kleenex. A new Netflix docuseries is heading to your television with six incredible stories about (wo)man's best friend. "Dogs," co-produced by Glen Zipper and Amy Berg, follows six individual stories "celebrating the deep emotional bonds between people and their beloved four-legged friends," Variety reports.
(Image credit: Courtesy of Netflix)
The stories are extremely diverse, ranging from Zeus, a lively pup who is stuck in war torn Syria while his owner attempts to reunite with him, and Rory, a therapy dog that who helps an 11-year-old girl that suffers from seizures. The stories come from all over the world, from places like Japan, Costa Rica, Italy, Syria and the US.
"Dogs don't just make us feel loved, dogs make us feel safe," says Zipper. "In the world we live in today, no matter how divided we are, we should take care to realize how much dogs mean to all of us, and how our bond with them can help bring us together."
(Image credit: Courtesy of Netflix)
The show is a powerful antidote to these stressful times, Berg told Variety.
"In times of division, volatility and confusion 'Dogs' is an emotional palate cleanse," says Berg. "Watching the show offers a salve for the spirit and reminds us of the redemptive power of love."
We'll be sure to curl up on our dog hair-covered couch. The series debuts November 16, and you can check out the trailer below.