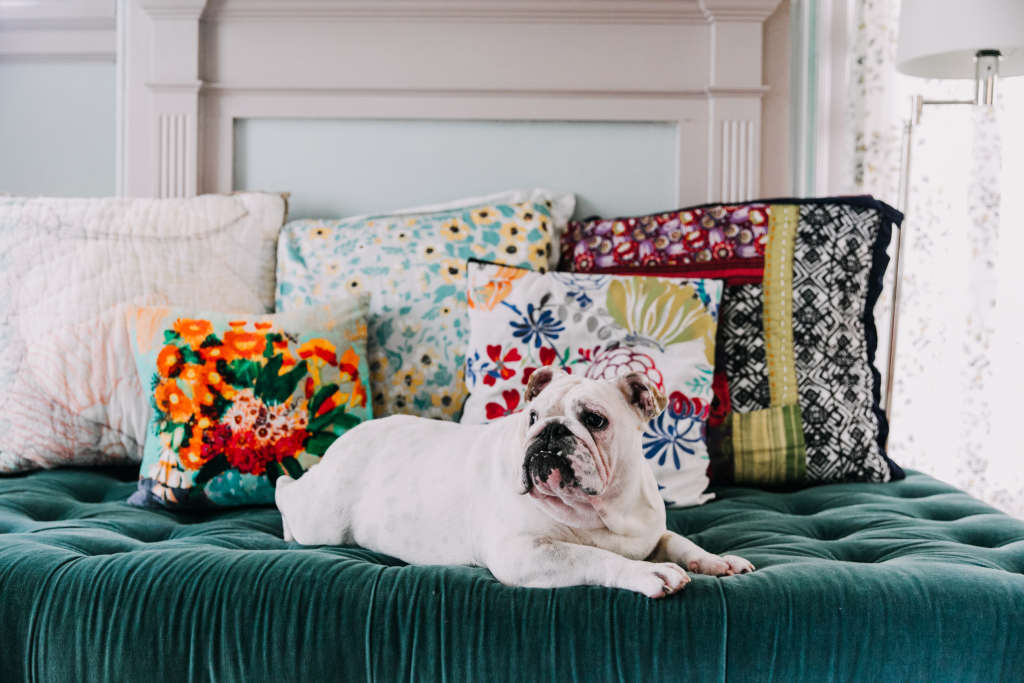 If you don't feel photogenic enough to be a social media influencer, don't fret: Your pet can make that cash for you. In fact, a pet with 100,000 followers can garner a few hundred dollars for an Instagram post, says Loni Edwards, founder of top animal talent management firm The Dog Agency. (Yep, it's a thing.)
The former lawyer told Vox she got into the dog influencer biz after quitting her job and discovering that her mini-Frenchie Chloe was attracting a large following on Instagram. "People really liked her personality because I dressed her up and had her sitting next to me in business meetings," Edwards told Vox. With her legal background, Edwards knew how to negotiate contracts for Chloe with companies that were approaching her for partnerships, and realized she could provide the same service for the owners of other pet influencers.
Her clients include Bruno, the 22-lb cat, Popeye the Foodie, a Los Angeles stray pup with a fondness for haute cuisine, and toothless canine fashionista Ella Bean. She doesn't solely represent cats and dogs, however: Edwards represents hedgehogs, monkeys, and pigs.
But if your furry friend has more than 100,000 followers, their price tag can go way up. Edwards says that an account with one million followers would get a couple thousand dollars for just an Instagram story post. For a permanent Instagram post, they'd bring in $15,000.
Edwards is also the brain behind PetCon, an annual event featuring "meet-and-greets with celebrity pets, brand shops, a dog adoption garden, an adoptable cat cafe, and a keynote with the Animal Legal Defense Fund on the laws status on pets as property and the associated consequences." 10,000 guests are expected to attend this year's event, which takes place on November 17 and 18 in New York City.