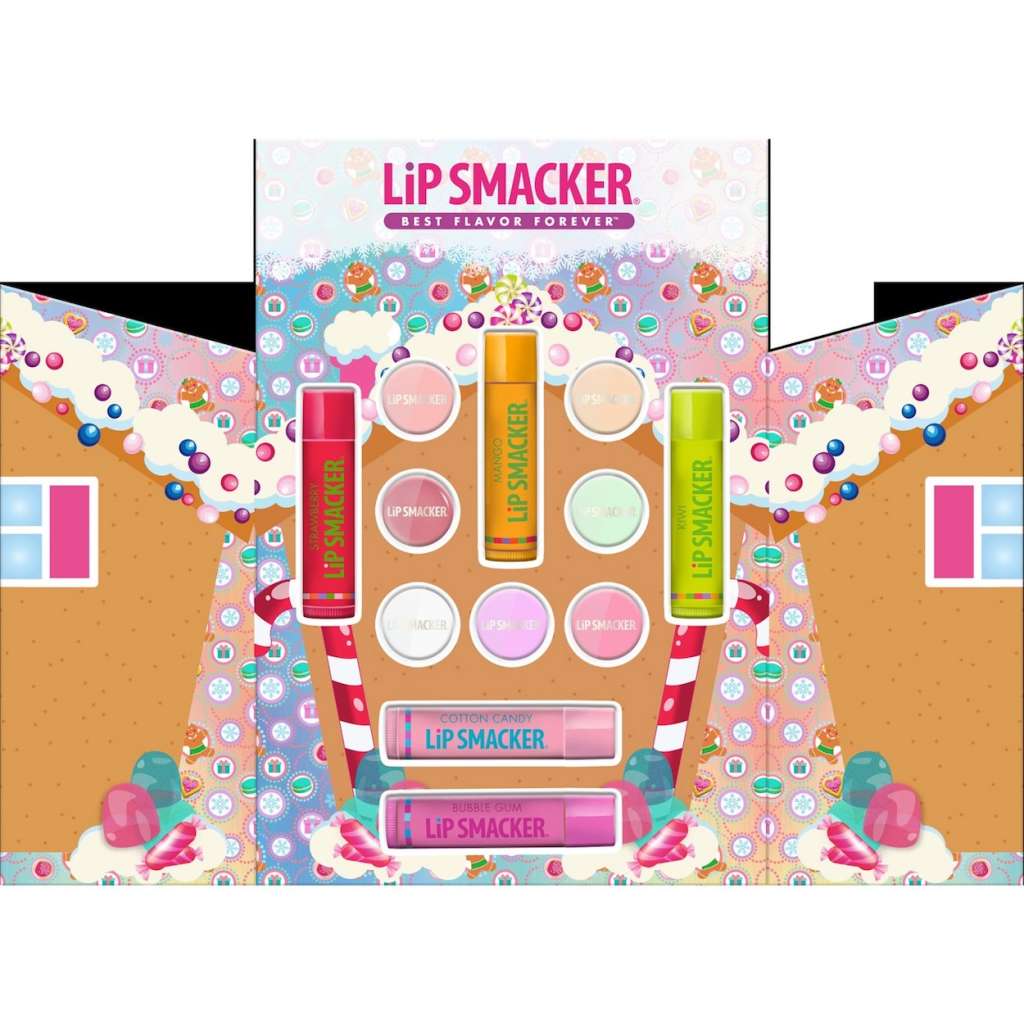 There are a few things that you can hear and smell that will transport you right back to your childhood. The sound of a slap bracelet hitting skin. Your 5th-grade classroom had a weird smell that you'll never forget. Your friends were all fighting over who had a cooler Lisa Frank notebook, while you were busy applying your favorite Lip Smacker. You might be an adult with a well-paying job, kids of your own, but you'll always remember what a Lip Smacker smelled like even if you haven't used one in 15 years.
Lip Smacker has been around since the '70s, meaning kids have sat on the playground during recess for decades trading Lip Smacker lip glosses with their friends. The company is still going strong, with various themed products and a multitude of flavors. They're even appealing to fans, young and old, this holiday season.
You can now purchase a 12-day Lip Smacker Advent calendar from Target. You can get 12 days worth of lip balm for just $12, which is a steal because each Lip Smacker lip balm is always over $1.
Indulge your senses with Lip Smacker's original & best flavored lip balm and lip pots for the sweetest 12 days of the year. 12 delicious lip products to keep your lips soft and moisturized with lip smackin' flavor and shine!
This Advent calendar really hits home when it comes to our childhood. Do you remember getting a chocolate Advent calendar every year that had a little, numbered flaps that you opened every day of Advent to get a new piece of candy? This Lip Smacker calendar is pretty much the same thing, except you might not want to eat the lip balm. Typically Advent calendars are 25 days, but 25 lip balms might have been a bit excessive.
If lip balm isn't your thing, Target also has an assortment of Advent sock calendars. There are several Harry Potter themed calendars, though those are selling out quick. Target also offers "Game of Thrones" sock calendars, Marvel sock calendars, and more.